Dutch Oven Camp Cooking – Step-by Step Photo Tutorial
The following recipe, comments, and photos are by Eileen Troemel of Janesville, Wisconsin (near Madison).  Check out Eileen's very interesting and informative article on
Dutch Oven Camp Cooking
.
In a Dutch Oven cookbook, I found a recipe for Swiss Steak.  In looking over the recipe, I decided to modify it even though everything I've read said not to. Fortunately, my sister, Alicia, has done a lot of Dutch Oven cooking and she helped me with this process.  The Swiss Steak was very tender and moist.  It was the best Dutch Oven dish that I had cooked all day.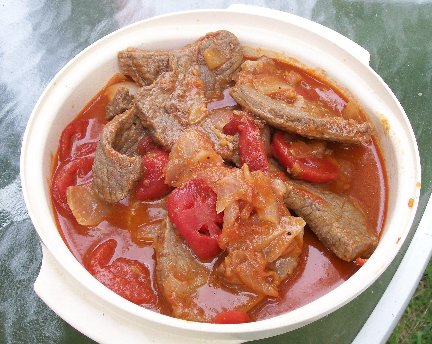 More great Cast-Iron Cooking Recipes.
Dutch Oven Swiss Steak Recipe
Instructions:
(1) Prepare your fire using either charcoal coals or wood.  Eileen is using the charcoal coal method for her Dutch Oven Camp Cooking.  Check out Eileen's article on Dutch Oven Camp Cooking for information and instructions on Dutch Oven cooking.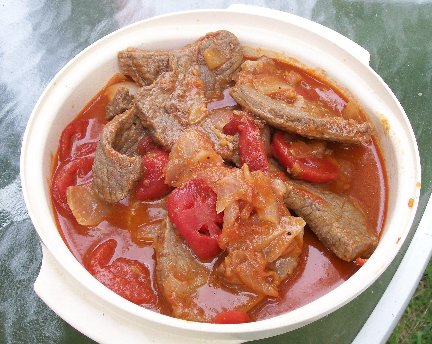 Variation:  To add to this meal, you might add cubed or sliced potatoes to the Swiss Steak while cooking or served with already cooked noodles or rice.
Your Swiss Steak is now done.  Serve to your family and enjoy!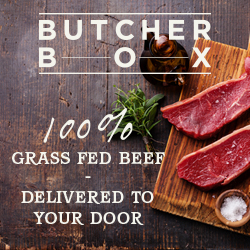 I tried the ButcherBox subscription and loved it! In my box I received several nice cuts of organic meat that my family enjoyed over the following weeks. Make shopping a little easier and subscribe to ButcherBox to have quality organic meat delivered directly to your door.
sponsored content
Comments and Reviews