Mexican Carne Apache is difficult to describe because it is like Mexican-style steak tartare. Tartare is defined as is a meat dish made from finely chopped or minced raw beef.  Carne Apache is also similar to ceviche because the beef is cooked by the acids of the lime juice.  At first, I was not sure about eating this dish. I did try it and I must say, "I really like this recipe for Carne Apache, It is absolutely delicious!"  If you try it I am positive that you will like it too.  This recipe is a great to use as an appetizer dip or spread or ingredient for making a main dish like tacos or tostadas.
This Carne Apache recipe was shared with me by Marisela Reyna of Hillsboro, Oregon.  When Marisela makes this recipe for her family, she increases the recipe and use 5 pounds of ground beef.  Her children love this dish so much and would eat it every day if they could.  When Marisela shared this dish with us, I wanted to eat the whole dish myself.
It would be prudent to include the food safety warning for this dish that states, "Consuming raw or undercooked meats, poultry, seafood, shellfish, or eggs may increase your risk of foodborne illness".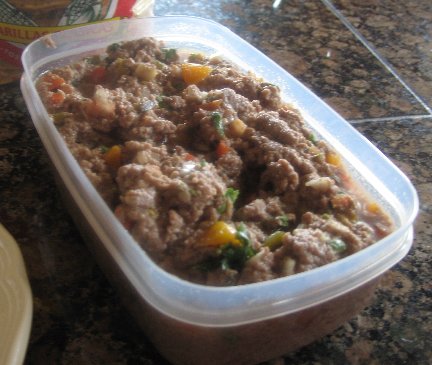 Mexican Carne Apache Recipe
Keyword:
Mexican Carne Apache Recipe
Instructions
In a large shallow baking dish, spread out the uncooked ground beef evenly. Pour the lime juice over the top and mix together well with a fork.

Either let sit at room temperature for 4 hours or refrigerate 10 to 12 hours or overnight to marinate and "cook" the beef. Stir the mixture every so often to combine the juices.

After marinating the beef, stir in the juices and add the tomatoes, onions, chile peppers, salt, and pepper.

Serve with corn chips, corn tortillas, saltine crackers, or Mexican Guerreros (your choice).
Recipe Notes
* Use only the freshest ground beef available from a trusted source. It is best to grind your own ground beef.
** Marisela likes to use key limes.
*** Marisela like to use canned La Morenita jalapenos. She uses both the juice and the jalapenos (diced) in the recipe.
Comments and Reviews