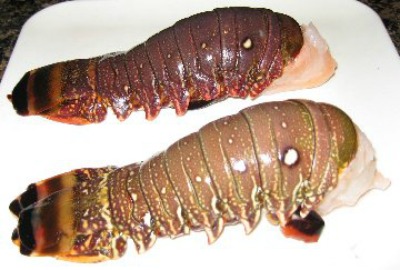 Delicious, simple, and easy to make lobster recipes that will impress you, your family, and your friends.  Learn how easy it is to prepare lobster dishes.  
Dinner Party Menus (includes recipes) for using Lobster:
Baked Lobster Tail
(five-course dinner)
Butter-Poached Lobster Tails
(seven-course dinner)
---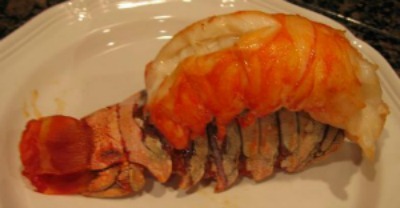 Baked Lobster Tail
Nothing is as elegant and delicious as baked lobster tail.
Butter-Poached Lobster with Caviar Mousse & Dijon Mustard Sauce
In the fall of 1999, after five years serving an inventive butter-poached lobster dish at the French Laundry, his celebrated restaurant in Yountville, Californis, chef Thomas Keller published this recipe in his cookbook called The French Laundry.  Thomas Keller said "I wanted to find a way to cook lobster gently, so it wouldn't be tough.  I don't remember seeing it done anywhere else, and this made perfect sense to me.  Who in America hasn't had lobster with melted butter?"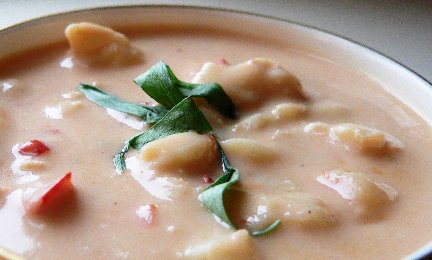 Lobster Bisque Dewey
The outstanding lobster bisque recipe is from the 1965 cookbook A Treasury of Great Recipes by Mary and Vincent Price.  The original recipe came from the Gage and Tollner Restaurant in Brooklyn, New York.  This delicious soup is the result of cooking lobster meat in butter and then adding cream.  Rich, delicious, and tasting of pure essence of lobster.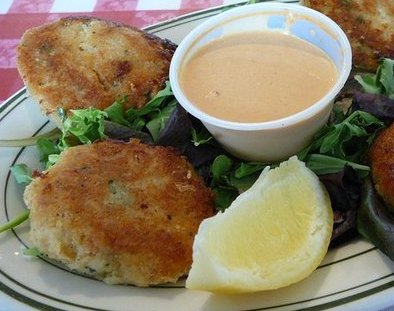 Lobster Cakes with Papaya Mayonnaise
The lobster meat shines in these wonderful hand-made lobster cakes.  Can be served as an appetizer or an entree.  I adapted this recipe from Chef Gregory Cornelius of the Crescent Club in Memphis, Tennessee.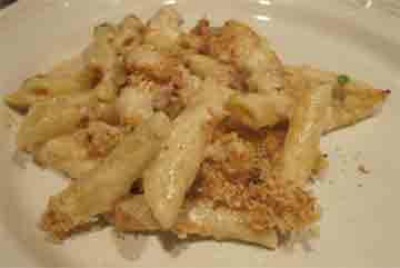 Lobster Macaroni and Cheese
This is a very decadent macaroni and cheese.  Makes a great company dish.  Your guests will be blown away!  Don't worry about the calories, as they just slide easily down your stomach!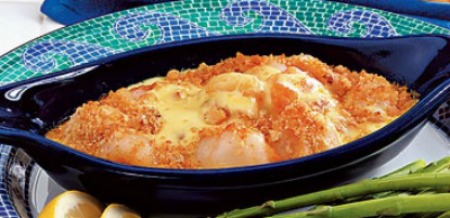 Lobster Newberg
This classic dish has been popular since the mid 1870's. Also learn about the interesting history and lore of Lobster Newberg.
Spanish Seafood Paella
Spanish paella is a spectacular dish with a rich history.  It originates from a region of Spain called Valencia, which is in Eastern Spain.  Today, paella can be found in most seaport cities of Spain.  Every Spanish cook claims to make the best paella in the country.
Comments and Reviews