Categories:
Easter
Fruit Salad Dressings
Fruit Salads
Heirloom Recipes
Memorial Day
Spring
Summer
This 1-2-3 Fruit Salad Dressing Recipe is a classic dressing from an older Betty Crocker Cookbook.  I love to look through older cookbooks for ideas and I always find that the old fashioned recipes are the best recipes.  This is definitely one of those recipes!
The combination of citrus fruits in this dressing gives the fruit salad a sweet and refreshing flavor.  It is like enjoying homemade fruit cocktail.  This -2-3 Fruit Salad Dressing is always a hit when I serve with fruit salad at holiday gatherings such as Easter, Mother's Day, and Memorial Day.  I always spot guests seeking second and third helpings – yes it is that good!
Whenever I use this dressing, I always have people ask me for the recipe and I never come home with leftover fruit.  I recommend to make a large batch so you can set aside a bowl to enjoy for later. The ingredients are simple to remember and it is just as easy to prepare.   I recommend to make the dressing early in the morning or at least a day ahead of time so it has plenty of time to cool down.  Then wait till you are ready to serve before you mix in the dressing so your fruit does not get too soggy.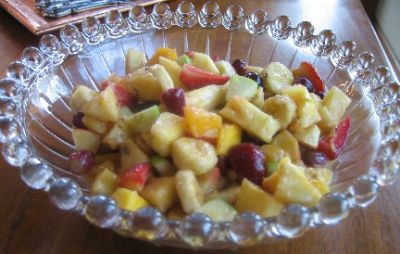 1-2-3 Fruit Salad Dressing Recipe:
1-2-3 Fruit Salad Dressing Recipe
Ingredients:
1 lemon - grated zest (rind) and juice
1 lime - grated zest (rind) and juice
1 orange - grated zest (rind) and juice
1 egg, well beaten
1 cup granulated sugar
Instructions: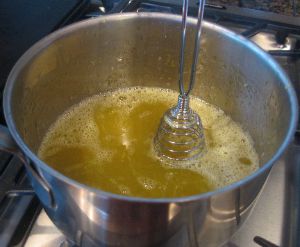 In a saucepan over medium heat, combine the zest and juice from the lemon, lime, and orange.
Add the beaten egg and granulated sugar.
Cook, stirring constantly, until mixture comes just to a boil; let boil 1 minute still stirring constantly.
Remove from heat and let cool before tossing with your fruit salad.
https://whatscookingamerica.net/Salad/123FruitDressing.htm
Comments and Reviews