Classic Cocktail Sauce is a wonderful easy to make and very a delicious seafood sauce to serve with your next
Shrimp Cocktail
, 
Oysters On The Half Shell
, or
Grilled Oysters
.  I am picky about my Cocktail Sauce and the bottled stuff just does not cut it for me and my family.  This recipe is perfect to serve with all fresh seafood.  This sauce is slightly spicy with a definite tang.  Adjust the horseradish and hot sauce to your heat level and taste to make your perfect Cocktail Sauce.
I absolutely adore Shrimp Cocktail with this sauce.  Always a favorite, the classic shrimp cocktail is a quick and easy appetizer that can be put together at the last minute to serve your family or guests.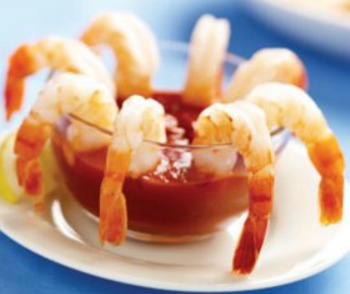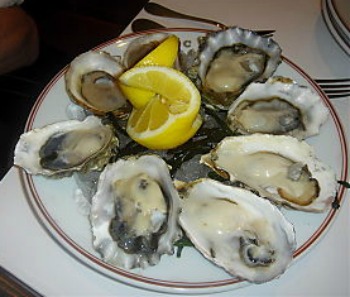 Check out Linda's Butters, Condiments, Sauces, Relish and Jelly Recipes for more great ideas.
Cocktail Sauce Recipe:
Ingredients:
1/2 cup chili sauce or catsup
2 tablespoons hot cream-style horseradish
1/4 teaspoon granulated sugar
1/2 teaspoon coarse salt
1/2 teaspoon freshly-cracked black pepper
2 teaspoons fresh-squeezed lemon juice
4 drops Tabasco or your favorite hot sauce
1/2 teaspoon Worcestershire Sauce
2 garlic cloves, minced
Instructions:
In a small bowl, mix all the ingredients together (adding more or less to taste).
Cover and refrigerate until ready to serve and also to develop flavor.
Makes 2/3 cup.
https://whatscookingamerica.net/Sauces_Condiments/CocktailSauce.htm
Source:  Recipe by Dave Bucholz of West Linn, Oregon.
Comments and Reviews