How To Make Machine-Free Ice Cream
Easy Chocolate ice cream is so good – better plan to make a double batch!  No appliance (ice cream maker) required when making this Chocolate Ice Cream.  All you need is an appetite for a luscious homemade ice cream treat.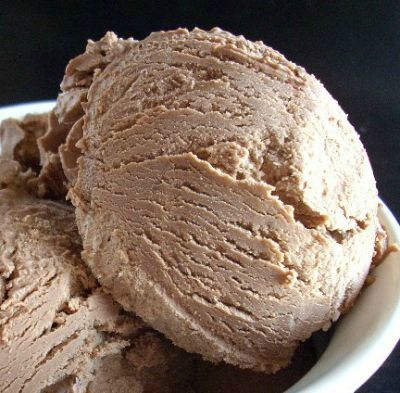 More great Chocolate Recipes and also Ice Cream, Sorbet, Granita, and Gelato Recipes recipes.
Easy Chocolate Ice Cream Recipe:
Keyword:
Easy Chocolate Ice Cream Recipe
Instructions
In a small bowl, combine coffee powder and hot water. Let stand until coffee dissolves, about 5 minutes.

In a bowl, microwave chocolate, sweetened condensed milk, and the coffee mixture, stirring every 10 seconds, until chocolate is melted, approximately 1 minutes. Stir in vanilla extract and salt; let cool.

With an electric mixer on medium-high speed, whip cream to soft peaks, about 2 minutes. Whisk 1/4 of the whipped cream into the cooled chocolate mixture. Fold the remaining whipped cream into the chocolate mixture until incorporated.

Freeze in an airtight container until firm, at least 6 hours or up to 2 weeks.

NOTE: If you plan to store the ice cream for more than a few days, place plastic wrap directly on its surface before freezing.
Source:  Recipe from Cook's Country magazine, June/July 2009.
If you don't have an ice cream maker, you can buy some nice counter-top size ice cream makers from Amazon – affiliate link.

Comments and Reviews