Did you know that a grapefruit is a cross between a pomelo and an orange?
Grapefruit are available all year but are at their prime during their season from late winter to early spring.  It is full of vitamin A and vitamin C, and contains folate (B9), fiber, choline, limonins and lycopene.  There are several delicious varieties of grapefruit, white, ruby-red and pink for you to use in your cooking.  Each variety has its own distinct taste which vary in sweetness.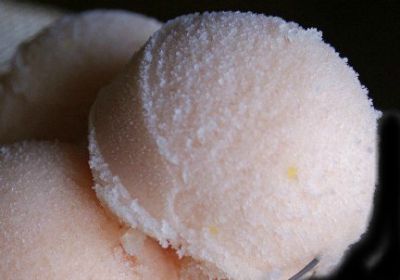 Champagne grapefruit Sorbet
This recipe is from The Greenbrier Hotel in White Sulphur Springs, West Virginia.  This is a wonderful not-too-sweet sorbet that derives its "kick" from the champagne and the tangy-sweet citrus flavor from the pink grapefruit.  Light and refreshing to the palate, the sorbet is a delicious elegant finale to any meal.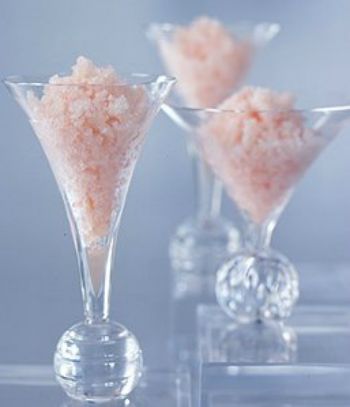 Grapefruit Star Anise Granita
I adapted this recipe from
Gourmet Magazine
, February 2002. This refreshing pink grapefruit granita is an ice with a hint of spice. Photo from Gourmet Magazine.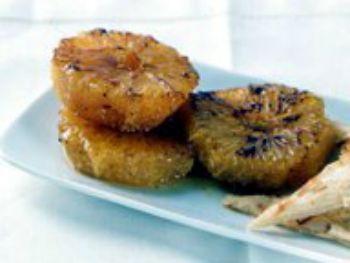 Grapefruit Ambrosia
I adapted this recipe from Gourmet Magazine. Great for a brunch entrée, a refreshing salad, or a light dessert.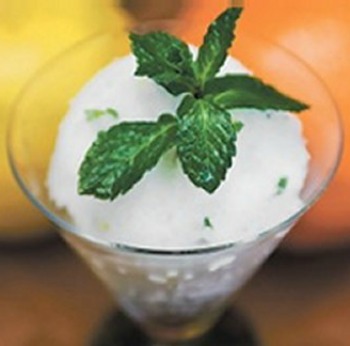 Minty Grapefruit Sorbet
This recipe has been adapted from
Bon Appetit Magazine
.
Comments and Reviews