Grape Recipe Collection –  Grape Juice Recipes – Grape Leaf Recipes
This Grape Recipe Collection features many beloved dishes that will show you just how diverse the mighty grape is.  Harness the grape flavor to serve a variety of delicacies from sweet truffles to savory dolmades. You will find both helpful tips and delightful treats in this grape recipe collection.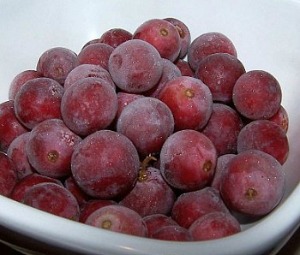 Freezing Grapes – How To Freeze Grapes
Freezing grapes is so simple and delicious, and they are fun to eat.  Makes a great, healthy snack on a hot day.  It is like eating a grape popsicle or a sorbet!  Grapes are low calorie, fat free, and a wonderful alternative for sweets when eating on the go.  Also makes a great poolside treat on a hot summer day . If you have not yet tried frozen grapes, you must ASAP.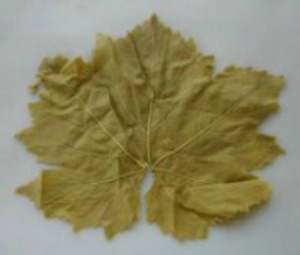 Grape leaves are best picked from grape vines in the Spring, while they are still tender and unsprayed.  Select young whole, medium-size leaves with a good light green color and no holes. They should also be shiny, smooth leaves.  Avoid fuzzy thick leaves.  NOTE: Be sure and pick them before the first spray as some sprays are toxic.  Most of the spays used today are non-toxic and water soluble, but sulfur taste is not what you want on your grapes.
Assorted Berry Salad with Sauvignon Blanc
This recipe is from the cookbook The Sonoran Grill by Mad Coyote Joe.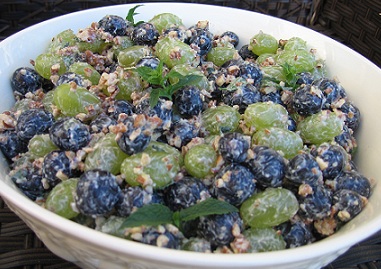 Grape Salad Ambrosia – Grape Salad
This salad is very refreshing and light!  In fact, this grape salad will surprise you with it's delicious taste.  This makes a great lunch or light dinner.
This salad is so good – very refreshing and light!  This makes a great lunch or light dinner.  This is also the perfect recipe for your leftover chicken or turkey meat.
Chocolate-Covered Grape Truffles
You thought Chocolate Dipped Strawberries were great, now you must try these chocolate-covered grape truffles.  These will definitely make a speculator finish for any dinner party.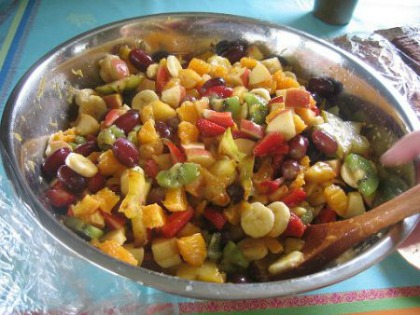 This is very refreshing and delicious fruit salad.  I use whatever fresh fruit is in season when making this salad.  The 1-2-3 Fruit Dressing is from an older Betty Crocker Cookbook.  The combination of citrus fruits in the dressing gives the salad a wonderful delicious flavor!  Sometimes the older recipes are the best recipes!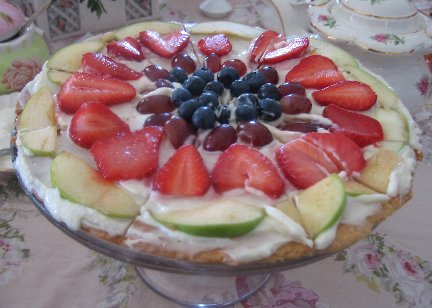 A beautiful dessert for brunch or any special occasion.  It will not keep well, so plan on using it up.  You may also use your own sugar cookie recipe in place of the refrigerated cookie dough.
Goat Cheese, Grape and Pistachio Truffles
Instead of chocolate, the truffles are formed with goat cheese.  So delicious!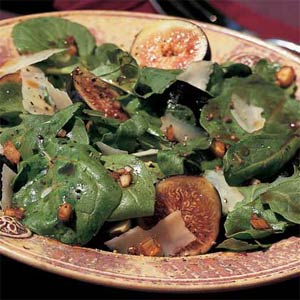 The combination of flavors in this delicious Grilled Fig and Arugula Salad will send you to new heights in flavor as grilling the figs slightly caramelizes them. Your guests will absolutely adore this salad.
Grilled Figs with Goat Cheese and Honey
If you love figs, goat cheese and honey, then you'll pop these onto your grill immediately.  Just make sure your figs are ripe.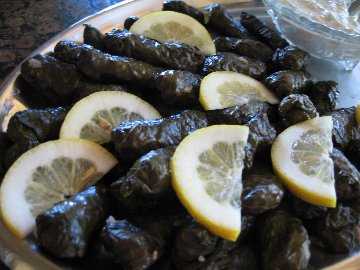 Dolmades (Stuffed Grape Leaves)
Often served as part of a meze (appetizer) plate. Too often they come from a can and are not fresh. Homemade are far superior to the canned.  If you have never tried fresh dolmades, now is the time.  They are very easy to make and so delicious!
Egyptian Stuffed Grape Leaves Recipe
This is a traditional Egyptian Stuffed Grape Leaves recipe shared with What's Cooking America by Chef Maha Barsoom.  Maha is a personal chef and caterer specializing in Egyptian cooking.  Maha travels all over North America and Europe teaching about Egyptian cooking and cuisine.
Stuffed Grape Leaves with Gorgonzola & Olives
These wonderful appetizers are great to serve with wine and cheese!
Verjus (pronounced vair-ZHOO), sometimes spelled verjuice, is a French term that when translated into English mean "green juice."  It is a medieval condiment that was once a staple of French provincial cooking and is now enjoying a worldwide revival.  Verjus is made from semi-ripe and unfermented wine grapes.  The grapes are hand-picked from the vine during a period called veraison (when the grapes change in color and the berries begin to soften enough to press).
Comments and Reviews