For Dinner Tonight – A Plan!
Think you are organized in the kitchen?
Your lids may march in a row in a lid rack and your silverware may nestle in drawer liners but if there is not dinner on the stove then you have  missed the boat, as the saying goes.
Getting organized in the kitchen means having ingredients to prepare meals.  It means having the time to prepare meals.  What it does not mean is hours and hours of work.
Part of the battle is coming up with menu plans that really work for your family's tastes and lifestyle.  Once you have a plan, guard it like gold. Keep them!  I have a binder full of menus that I wrote down.  They are made of ingredients my children enjoy.  They are recipes I know how to make.  They are things that I can manage in my day.  You could not pay me to give up that binder.  No one could make such a specialized and customized plan for me.
Yet, many of us have scribbled down a menu for the week and posted it on the fridge but not kept it.  What were we thinking?  Wonderful food ideas deserve repeating.  Next time, grab that note and save it.  You will be so happy on a busy day to turn to a file full of your own menus.
Try these tips for kitchen time management:
Plan ahead at least a week's worth of dinners – two weeks if you can. Use the menu you have planned to create a shopping list.
Keep all your menu plans in one spot to use over again.
Get menu ideas from the Internet, magazines, cookbooks, your own notebook and your family.
Have family members contribute a menu plan of a favorite meal each week. It teaches them organization and shared responsibility. Everyone is happy to get "his or her" meal.
Use technology:  Microwaves are more than popcorn poppers.  The Crock-Pot can ease the stress of dinnertime.  There are thousands of Crock-Pot or microwave recipes online.
Did you ask YOUR mom?  Tried and true family casseroles that can be made in the morning, or the night before, can save the day.
Share the chores:  Even a three year old can, and should, help sort silverware into the drawer.  Older children and teens should learn to prepare simple things.  It is your job to teach adult survival skills.  Helping to marinate chicken or layer a casserole once a week will not kill them and prepares them for life.  Most cooks fondly remember that their mom taught them to cook. How are you doing at this?
Think ahead:  Each evening when washing up, see what you can do toward the next evening's meal.  This will soon become a habit and relive the stress of the dinner hour.  You can cook chicken in the microwave for a casserole.  Layer a casserole.  Chop up a salad.  Toss items in the Crock-Pot and refrigerate it. Marinate meat.
Here are some more fast tips:
Buy already chopped ingredients for a casserole or slow cooker meal from the store's salad bar.
Ask the butcher to cube your chicken, beef and pork.  There is no charge for this service.
Bags of grated cheese are usually as cheap as bar cheese.
ALWAYS make two casseroles and freeze one.
Brown ground beef and ground turkey in a plastic colander, set inside a bowl, in the microwave.  It is a fast, health way to cook and drain off the fat at the same time – and you can pop both of them in the dishwasher.
Double your meat cooking.  Making baked chicken breasts?  Bake twice as many as you need and use the rest in a casserole, soup or chicken salad.  Make a double batch of meatballs.  Use on batch with spaghetti and serve the next batch on hoagie rolls with cheese for meatball subs.
---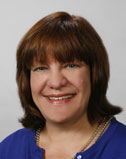 Author Lea Schneider, a columnist for What's Cooking America, is a freelance writer and organizational expert whose organizing ideas have been published in many magazines including Woman's Day, Better Homes and Gardens Kitchen and Bath Ideas, Family Circle, Parents Magazine, as well as numerous newspapers and websites. She is a member of the Association of Food Journalists.
Getting organized is all about living simpler and making things easier. The bonus is it often leads to saving money. Lea Schneider's kitchen organizing columns tell you how to organize the many things that relate to kitchens, menus, meals, and special food events.
Check out all of Lea Schneider's helpful home and kitchen columns at Organizing Kitchens, Pantries, Menus and Meals.
Comments and Reviews