Assembling Wedding Cakes – Questions and Answers
 All answers are by Peggy Weaver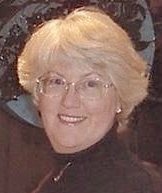 1 or 2 days before an event, bake the cakes, make a simple syrup and set aside, remove cakes from the oven and allow to cool 10 to 15 minutes in the pan, turn out on a rack.  Brush on the syrup from edge to edge with a pastry brush.  Allow layers to cool completely.
I now decide if I am going to use cake boards, just a cake plate, or both.  I almost always use a cake board covered with saran wrap and a cake plate.
I stack and fill the cakes, and apply a crumb coat of icing.  Put that on the cake plate then store overnight in a cool room that has no breeze and no child or pet access.
Next day I gather all of my decorating tools together, color the buttercream if that was not done before, retrieve the cake from it safety spot, and decorate.
---
Peggy Weaver, author of Peggy's Baking Corner, has generously answered all the questions on cake baking during the last 15 years.  Peggy will not be able to continue with the Question and Answer pages in the future. She thanks you for all your interesting questions.
QUESTION and ANSWERS (Peg's answers are in blue): 
I'm so excited to have found your site.  I have done cake decorating in the past, but my daughter has asked me to do a fondant cake for her March wedding, and I'm a tad nervous.
(1)  I need plenty of pointers for doing a stacked cake for 200 guests.  Would you recommend transporting the layers separately and stacking at the site, and if so, how do I avoid marring the layers when I'm stacking them?
You will definitely need to transport individually and assemble at site.  As to marring the layers.  You'll hate this answer but "just be careful". 
(2)  What tips can you give me for rolling enough fondant to cover a 14-inch round base cake?  Also, we'd like the fondant to be ivory/champagne colored to match the wedding colors.
I like Wilton food color gel. IVORY.  If you use Brown and try to get a very light shade by just using a tiny bit, you will end up with a light pink.
(3)  Can you offer pointers for consistent shading of all the layers?
Make all of the fondant in batches.  Mix in the same approximate amount of gel shade to each batch.  Then break all the batches into 3 or 4 parts  and swap parts so that batch 1 now has pieces of batch 1, 3 and 4.  Keep doing this mix and swap thing until all the batches are so mixed up that the Ivory color is the same in each batch.  Wrap all batches up in a plastic wrap type of product and double bag it in ziplock bags.   
QUESTION & ANSWERS (Peg's answers are in blue): 
Subject:  Using marzipan on cakes
(1)  Can you mix melted white chocolate and marzipan together and still be able to roll the marzipan like a dough or would it make it too thin.  The reason I am asking this question is I don't have any idea how white Marzipan is, or is there something else you can suggest to make it whiter in color.
The first thing I need to tell you is that you need to look in the market the next time you are shopping.  Look in the baking section for the Marzipan and purchase a tube.  About $7 for 7 ounces.
I have never heard of anyone mixing the marzipan and white chocolate together.  And since Marzipan is used on cakes under a fondant or glaze not everyone like the flavor.  You could give it a try and see if you like the results.  Marzipan is made from ground almonds and sugar so that is just about as white a color as you are going to get it.
(2) The other thought I have is to do a Ganache pourable frosting but I am not sure how evenly it will flow over the cakes to make sure the cake is not peaking through .
If you are using a white cake and a white ganache, you shouldn't have any problems with the cake being covered.  Make sure that the ganache is very warm when you pour and it will flow evenly.  Place the cake on a grid cooling sheet, place that over a very clean (I prefer as clean as brand new) baking sheet.  That will catch the excess overflow.  You remove any crumbs and then rewarm the overflow to be used again.
I am working with a limited budget and trying to achieve something different for my Wedding Cake.  My Idea for the cake is doing individual 3-1/2″ Dia. sized heart shapes each heart will consist of 2- 1″ thick layers there will probably 35-45 guests max.  I don't really like the idea of fondant it's too sweet how does the Marzipan compare to Fondant in texture and sweetness.
Again, not to nag, you need to check the Marzipan.  It is really a personal taste that you and your husband to be should vote on.   As to the comparison of Fondant and Marzipan, they are radically different in taste, texture, and in usage. 
P.S.  I really like Marzipan in tiny pies (tassies) with a bit of Raspberry jam on the top. YUM!!!
QUESTION:
Thank you for all the help you give.  I just love the MM fondant, and although am new to cake decorating, I have already used the fondant many times.  I have been asked to make my first wedding cake.  I was thinking it would be just three cakes, each covered in fondant, but from reading all the letters, it looks as if each of the three stacked cakes should be a double layer.  Is this always the case?  Wouldn't that make the stacked cake very unstable (even with the dowels)?  Could it be done with just the three cakes, or would they be too flat?

ANSWER:
Yes, all the layers should be at least 2 internal layers and whatever the filling is.  Your goal should be that each 6" 8" 10" 12" etc layer should be between 4 and 5 inches tall.  All finished layers should be as close to the same height as possible.  The cakes are not unstable with the dowels because you are using 4 to 8 dowels in each layer.
As to just doing 3 each 1 layer levels.  Try this, take a piece of paper and draw the side view of this cake.  Your whole cake would be 8 inches across and since each cake layer bakes to approximately 1 inches tall the whole cake would be about 5 inches tall.  That is only about 1/3 the total height of the standard made wedding cake.  You can do whatever you and the bride decide, but the taller cake sure will be prettier and serve more people.
QUESTION:
I too am about to try my first wedding cake and what a treasure I have found in all the information you have presented here.
My question is this…you mention something about light pressing a cake right after removing it from the oven to even it out and make it slightly more dense to hold up to fondant, but you didn't say how.  You mentioned using tea towels, because the cake will be hot, but won't the cake just spring right back up if all you do is press it with your hands?  Do you put something a little bit heavy on top of the cake, like another pan filled with something to make it heavy enough to press the top of the cake flat?
I also have a question about filling.  My friend wants strawberry filling between the layers.  I have heard from various sources that if I were to just spread jam or preserves between the layers…it will soak into the cake.  This is great to know but I can't find a solution to this problem anywhere except…someone told me that Wilton makes a filling but I am afraid it won't taste as good as a nice strawberry preserve or homemade filling would.  I thought about lightly frosting the cake with buttercream and then putting in the layer of jam…but like is said…this is my first big cake like this and unfortunately, I don't have time to do too many experiments.  Thank you for being so willing to share your knowledge and experience with all of us.
ANSWER:
You should not have any problem with the cake pressing.  When you remove the cake from the oven, it is very fragile.  That is why you don't immediately remove it from the cake pan.  Most recipes call for a 10 to 15 minute wait before removing and placing on a cooling rack.
As you take the cake out of the oven, notice if your cake has domed.  If it has, take a clean tea towel and place it on the cake.  Gently press down with your hand.  This will gently press the steam out of the inner bubbles and "collapse" the area that has domed.  You cake will also get a little denser in texture.  Take the towel off the cake and allow it to cool for 10 minutes.  If your cake is still badly domed, you will have to decide if you will need to slice the offending dome off with a serrated knife.
The easy way to remove the cake from the pan is to place the rack on the top of the cake pan, hold both firmly together and invert both at the same time.  Place the rack on the counter and gentle remove the pan from the cake.  If there was a dome left after the smashing, it is now in the down position on the rack. The weight of the layer and warmth in the cake will finish the leveling job for you.
Now about the filling:
I personally am very cautious about using jam.  Yes, it can soak into the cake but the worst part is that the jam is slippery and the layer can slide off.
Your idea of the buttercream and a thin layer of jam is OK.
Would you consider a Strawberry Buttercream for the Filling?  You would use Buttercream, a little Jam and a Strawberry Syrup.  This way you would have great flavor but less problems.
If you want the recipe let me know.
Just remember to relax and have fun.
QUESTION: 
I'm getting married in about a year and a half, and I was thinking about making my own cake.  I was going to use your recipes for both the Buttercream Icing and the MM Fondant Icing.
My question is when you are making a cake with two or more tiers, do you put the fondant icing on each tier separately then assemble the cake?  Or do you assemble the cake then put the fondant on?  If you do the last one, do you put any icing in between the tiers?

ANSWER:
I'm a firm believer that a bride should not be making her own wedding cake.  It is way to stressful a time to add cake decorating to it.  That is just my personal opinion.
But, since you asked, my best suggestion is that you go to the Wilton Web site and read what they have to say about wedding and wedding cake making.  There is great information for free and just about the best place to start.  After that you can either visit your library or pick up a book or two from Amazon.com.  I often check out the used books to pick up a great priced deal for a book that I want to keep.  After I'm done with a book, I donate it to the local library so that others can benefit.
QUESTION: 
I LOVE your website!  It is very informative.
I'm making a cake for my daughter's birthday party (this Friday).  I was planning to make the cake on Thursday.  She has requested my fudgy chocolate cake.  This is a very rich, dense chocolate cake normally frosted with a simple chocolate ganache.  It is normally just two layers and the ganache goes between the layers as well as over the whole cake.  It hardens after sitting, but the cake always stays very moist.
My problem is that she wants a light lavender cake – with two tiers.  I have 6-inch and 10-inch cake pans and plan to make each tier 3 layers.  But how do I make the cake lavender?  I 've already made flowers (royal icing), and the only way I can think of to make this cake lavender is with your delicious MM Fondant.  I have made this before, so making it and coloring it is not a problem.  I'm just wondering how to put this cake together.  As far as I can see, I have four options.
Oh, or I suppose I could just buy a cake, couldn't I?  I would really appreciate your input on this! I am a real novice when it comes to these things – this is the first big birthday cake I've ever attempted, and the first time I've EVER made a birthday cake for my daughter. I really want it to turn out well.
One would be to make the cake as normal, then frost with buttercream, and then put the fondant on it, although I fear that this may be too much "topping" on the cake.
The other would be to skip the buttercream, but I'm afraid that the fondant wouldn't adhere correctly, or not have the smooth look that I love.  I could also just skip the chocolate ganache, although I'm not sure if the cake would taste right – I've never tried the cake without the ganache.
I could just just the ganache for the filling, and then use the buttercream to cover and then the fondant.
And my last option would be to tell her that she's going to have to deal with a white cake with strawberries and buttercream and do the fondant as normal.
 Thank you again for the great site and advice!
ANSWER:
In my opinion, you are trying to hard to put to many elements together.   A cake Chimera of sorts! You are trying to combine a two-layer cake, ganache, buttercream, fondant, flowers, chocolate, lavender, etc.  You are absolutely right –  "too much topping".  If you make this two-layer cake, you will also have to stack the cake layers so you will need at least two sizes of cake boards and the dowels to hold them up.
Now this is my opinion – I'd not make myself crazy and make two different cakes.  My daughter would either get the fudgy chocolate cake with ganache and a few flowers.  On another day, she would get the lavender cake. (We call it a Happy Tuesday Present in our family.)   My daughter, Rachel, would be ecstatic to have a second "birthday" party a few weeks apart.
That said, there is one other option that you might like.  Make your ganache from white chocolate candy disks and color the ganache a lavender color.  Add your food color to the warm cream and then add the white chocolate disks so they can melt.
This could be a little bit closer to sanity.
Comments and Reviews