Peggy's Cake Decorating Ideas
The following beautifully decorated cakes were made by Peggy Weaver. Peggy has graciously shared these photos to give you some cake decorating ideas that you might want to use in your cake decorating projects. There are no detailed decorating instructions for these cakes.
NOTE: Because of the numerous photos, it might take a little extra time to completely load the page. Please be patient!
Check out Peggy's Baking Corner. Peggy has agreed to share some of her wonderful baking creations and tutorials with us.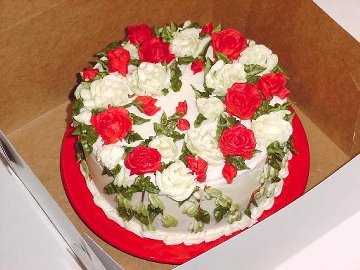 Valentines Cake
8-inch German Chocolate Cake with Buttercream Icing.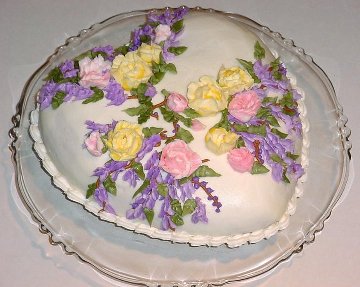 Puff Heart Cake
A white Chocolate Cake with Buttercream Icing and flowers.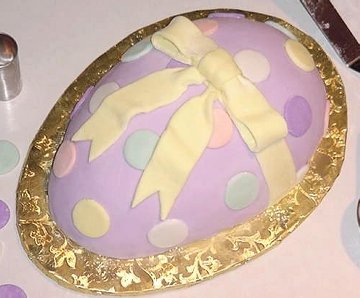 Fondant Covered Easter Egg Cake
Inside is a white cake with raspberry filling.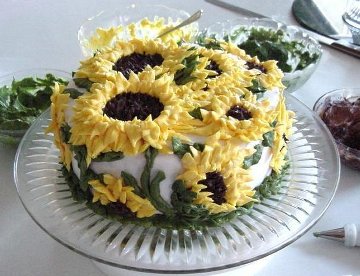 Sunflower Cake
This cake was made for my daughter's second Wedding Anniversary.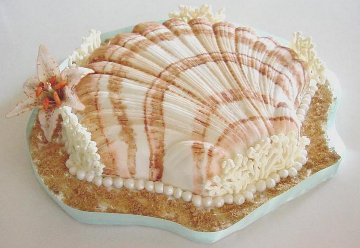 Seashell Cake, Coral, Pearls and Gumpaste Lily
The cake is a White Chocolate cake with Buttercream filling and Fondant Icing. The lines were painted with Hershey's Coco Powder dissolved in a bit of Vodka. The Coral is Royal Icing, and the Pearls are fondant rolled in Pearl Dust. The flower is a hand-painted gum paste Lily.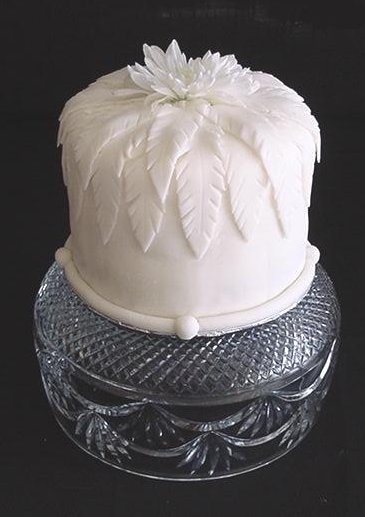 White Fondant Anniversary Cake
Pink Champagne Cake with white fondant icing. The flower is a white Mum.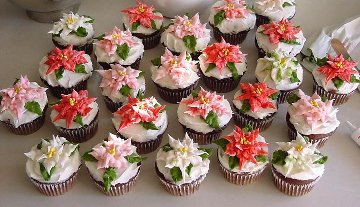 Poinsettia Decorated Cupcakes
The cupcake is a deep Chocolate flavor with Cinnamon and Almond added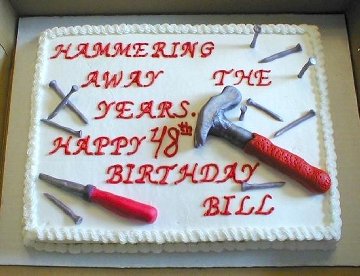 Tool Birthday Cake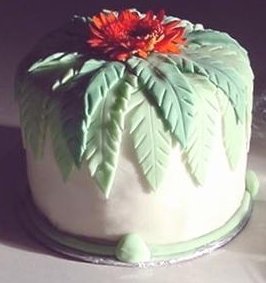 Green Leaf Top
This is a white cake with fondant icing and leaf decorations. The flower is a fresh picked brightly colored Zinnia.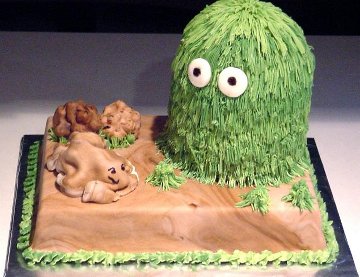 Nate and Pet Rock Slate
Nate is a White Chocolate Cake about 8 inches tall and covered in Buttercream hair. He is sitting on a 10 x 14 base cake that is covered with marbled fondant. Slate the Pet Rock is made from mini marshmallows and covered with leftover fondant from the cake.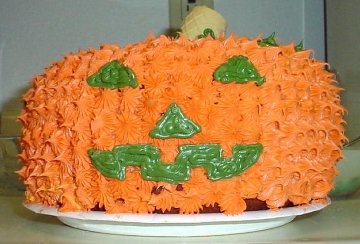 Pumpkin Cake
This cake was made by my daughter, Rachel. Rachel made two bundt cakes – one for the top and one for the bottom. She used the star tip (16) to do the decorating.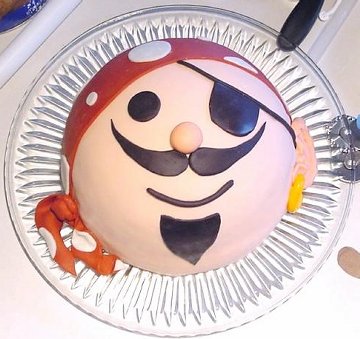 Pirate Face Cake
It is a yellow cake made using a Zucotto Pan. The scarf, face and face details were done with Marshmallow Fondant.
Comments and Reviews