How To Make Cake Fillings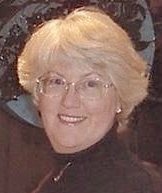 I am amazed at how many questions I get about cake fillings.  Many folks obviously want to use something different so that their cake will stand out from all the others.  Let's face it, there are probably 100 different options and yet most of us stick to a few tried and true.  I know that I sure do.  My favorites are using the buttercream icing and a jam or lemon curd.  Simple and tasty.
Here is an important thing to consider.  If you are serving the cake at a party, that also has food and alcohols being served, make the cake and filling flavors stronger and brighter than you think is necessary.  The palate can be overwhelmed with the flavors of the foods and the cake in comparison will be weak and bland.  Very unmemorable!
If you are going to be using a jam such as raspberry, blackberry, strawberry, etc., make a dam of buttercream around the edges of the cake first, and fill in with the jam.  The dam helps to keep the dark colored jam from moving to the outside of the cake and causing the outside buttercream or fondant icing to become stained.  It makes for a much prettier presentation.
---
 
Following are a few questions and thoughts that you should consider before you make your cake:
Peggy Weaver, author of Peggy's Baking Corner, has generously answered all the above question on cake baking during the last 15 years.  Peggy will not be able to continue with the Question and Answer pages in the future.  She thanks you for all your interesting questions.
Cake Filling Flavors.
They need to compliment each other such as chocolate and almonds, hazelnuts, or orange.
Will you or CAN you refrigerate the cake?
We can have a health issue here and also a presentation problem.  Whip cream can separate and turn soggy if you prepare the cake too early as can some of the Mousse recipes.  Berries can go soggy and drip.  Fondant should never be refrigerated or frozen.  Buttercream (made with butter and eggs) should be kept in a cool room (68 to 80 degrees) so that it will not melt into a puddle of separated butterfat.
How long before serving?
If you want a filling that uses fresh berries you should plan on assembling and eating within a few hours even if you can refrigerate the cake.  Berries can continue to ripen and ooze juice.  (I have seen berries that have even grown mold inside the cake.)  Juice will ruin the looks of your icing.  Some of the Mousse and whip cream recipes can deflate and soak into the cake if prepared to far in advance.
If you have to prepare the cake a couple of days in advance you should consider putting a simple syrup, flavor wash or liqueur on the cake layers to help keep the moisture level up in the cake before you smooth on your fillings.
Are there dietary restrictions?
I recently had a lady write about using any product that uses gelatin, extracts or liqueurs.  These items were part of religious dietary restrictions. Keep this in mind when you purchase products or make your own versions.
I have also had folks ask for filling that use the no sugar fruit filling because someone is on a low carb type of diet.  I have got to tell you this really makes me laugh!  The icing is made from sugar, the cake contains sugar and they are worried about the jam.
For Diabetic guests, I have worked out the nutrition numbers for the serving proportions and given the information to the individual.  That way they can decide if they want a whole or half proportion so that they stay within their limitations.  If you need to, make or pick up a little dessert just for that individual.
Cake Filling Ideas.  Remember to make the flavors stronger and bolder than you think.  A bright flavor will make the cake stand out and be memorable.
Buttercream – Mocha, Orange, Lemon. Raspberry, extra Almond extract, Chocolate.
Jam of just about any variety.  (See Jam Fillings below)
Mocha buttercream with a sprinkling of finely chopped up Heath Bars Buttercream with caramel ice cream sauce dribbled over it and sprinkled with finely chopped peanuts.
Chocolate Mousse, Vanilla Custard, Whipped cream.
A liqueur can be brushed on the cake for the added flavor boost.  Try Almond, Coffee, Lemon Juice, Hazelnut, Orange, or Raspberry.
I have used Davinci Flavored Syrups for a non alcohol flavor enhancer.  The flavored syrups come in over 100 different flavors so you could really get wild with Watermelon, Bubble Gum, Banana, Black Cherry, Chocolate Peanut butter, Macadamia Nut, Peach, Mango, Kiwi, etc.
---
Jam Fillings:
I just stumbled across your website tonight and have been reading several of the posts about fillings and fondant.  I am excited to find such an informative site. I have been baking and decorating cakes for about 18 years but can always learn more.  I thought I'd share a tip with you that I discovered by experimentation that eliminates the problem of slipping layers in jam-filled cakes.
I use seedless Polaner All-Fruit in the jam flavor of choice, heat the whole jar (lid off, of course) in the microwave for just about 30 seconds to warm and liquefy the jam, then I stir in a small box of dry Jello in the same flavor as the jam.
I use sugar-free for those that don't want the added sugar, or regular for the rest.  It intensifies the color and flavor of the jam but, best of all, once I spread it on a layer and let it sit before adding the second layer, it jells beautifully and won't slide or soak the cake. It does help to refrigerate the layer if it will fit in your fridge.  I have even put my larger layers in the freezer for about 10 to 15 minutes to allow the jam to set-up
It is as good as buttercream for "gluing" the layers together and it does not squish out the sides, even without the butter cream "dam." I like the taste better as it has a more authentic fruit flavor and not the over-sweetness that off-the-shelf jams can sometimes have.
If I don't use all of the mixture in the jar, I just put on the lid until next time and make it spreadable again by heating in the microwave for 30 seconds.
I hope this is a tip you find useful.
Question:
I am planning to make a 50th anniversary wedding cake for my parents and have found a great chocolate cake with a scrumptious caramel chocolate mousse filling.  However I would love to cover it with rolled fondant.  Is there any way I could possible refrigerate the fondant covered cake?  I just don't want to cover it and decorate it hours before the anniversary party!
Answer:
You are probably not going to like my answer but I always have to answer questions like this with great caution.  I obviously don't want to say Yes to a question and then the special party is ruined.
My caution is based on this, I don't know what your recipe is, and I have not prepared it in advance and let it sit on the counter for a few days to see what the results would be as a filling for a cake.  In other words, it is not a Tried and True recipe for me.
I think it would be OK if you filled, covered, and decorated the cake the day before and left it in a cool place in your home but not the refrigerator or freezer.  I can't be sure if the Mousse will still be fluffy and not have melted into the cake.
If you do try the recipe and you like the results would you consider sharing the recipe and your comments about your results?  I'd like to put your thoughts on the website.
Comments and Reviews