How To Make Perfect Whipped Cream
Real whipped cream is rich and decadent and it's flavor is very superior to that of its artificial counterparts.  There is nothing better than a dollop of whipped cream to add a sweet finish to desserts and specialty drinks.
Do not reach for that frozen non-dairy topping at your grocery store.  Homemade whipped cream is easy-to-make at home using a mixer or manual whisk in just a few minutes.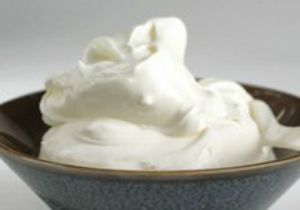 Whipped Cream Hints and Tips: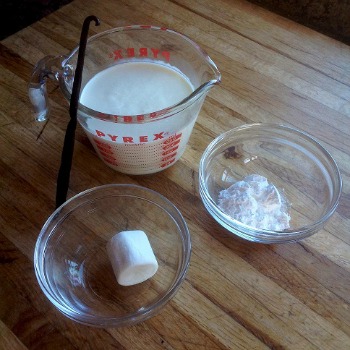 Make sure your ingredients and tools are cold for maximum volume:
Use cold heavy cream right from the refrigerator.  Yes, there is a difference between standard whipping cream and heavy cream!
Standard whipping cream comes in at 30% fat.  It is perfect for topping pies or fruit and adding into your creamy soups.

Heavy whipping cream registers between 36 to 40% fat (or more) and when whipped creates a much stiffer foam, which is great for whipped creams, or anything else that needs a heftier cream that will stay put for longer periods of time.

Chill the bowl, whisk, and beaters.

Whip the cream until it just starts to thicken, then add the sugar and flavors.
Use confectioners' (powdered sugar) for a smoother texture
Be brave and try all sorts of flavorings.  Some variation ideas are:
Vanilla Extract or Vanilla Bean
Cocoa powder
Rum
Fruit
Coffee
Spices
Liquor
Hints:  Stabilize the cream and add extra yummy by adding 2 tablespoons of Marshmallow Fluff/Cream or melting a marshmallow and mixing it in near the end of the whipping process.
Storing Whipped Cream – Whipped cream is best served immediately, but you can make it in advance by whipping the cream to soft peaks and refrigerating it for up to 2 hours.  When ready to serve, continue whipping the cream to medium peaks for 10 to 15 seconds.
Freezing Whipped Cream – Whipped cream freezes well but must be sweetened and flavored before freezing.  Whipped cream should not be kept frozen longer than two months before using.  It may also be frozen and stored in individual servings.  Make dollops of whipped cream on a piece of waxed paper and freeze. Then wrap each frozen portion individually in plastic wrap and put into freezer containers to store.
Rescue over-mixed whipped cream – If your cream looks curdled, grainy, or broken, add an additional tablespoon or two of heavy cream and beat until it is smooth again.  My advice is not to over-mix your cream!
Check out Linda's Butters, Condiments, Sauces, Relish and Jelly Recipes for more great ideas.
Basic Whipped Cream Recipe:
Keyword:
Basic Whipped Cream Recipe
Ingredients
1

cup

heavy cream,

chilled*

2

tablespoons

powdered sugar

(confectioners' sugar)

1/2

teaspoon

pure vanilla extract

or vanilla bean split lengthwise with a knife
Instructions
Important: Chill the clean metal bowl of your stand mixer and the whisk attachment in the freezer for 10 minutes. Your cream will whip faster is everything is well chilled.

In a chilled bowl, whip the cream until it just starts to thicken, approximately 2 to 3 minutes.

Add the powdered sugar and finish whipping until firm soft peaks form when the beaters are raised (the cream will be just thick enough to hold its shape in soft billows).

CAUTION: Do not over beat - you will end up with butter! If you over-whip the cream, it will lose that smooth texture and become stiff and coarse. You will see it separate and begin to curdle.

If you plan to use any flavorings, such as extracts, liqueurs, or spices, add them with the sugar.

Store any unused portion in an airtight container for up to 24 hours. When ready to use, re-whisk for 10 to 15 seconds.

Makes 2 cups of whipped cream.
Recipe Notes
* Make sure your cream is well chilled.  This will help the cream whip quickly and will increase its volume.
Comments and Reviews