Parmesan Asiago Spread is very addictive and so delicious!  Serve this fantastic Parmesan Asiago Spread as a topping for bread (crostini), tossed with pasta, on a baked potato, spooned over fresh sliced tomatoes, topping for a pizza, or as an appetizer spread – the possibilities are endless.  This tasty spread is best made a day ahead.
Everyone always go crazy for this dip or spread and usually ask how to make it.  This is a great appetizer to serve your guest with drinks.  For a special treat during your fresh tomato season, spread some of this spread on a thick-sliced tomato.  So bring out your food processor and make this spread.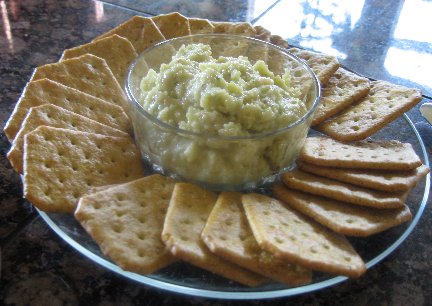 Parmesan-Asiago Spread Recipe:
Parmesan-Asiago Spread Recipe
Ingredients:
8 ounces Parmesan Cheese (Parmigiano-Reggiano), broken into small 1/2-inch chunks
8 ounces Asiago cheese, broken into small 1/2-inch chunks
1 tablespoon minced garlic
1 teaspoon freshly-ground black pepper
2 tablespoons chopped basil leaves
2 tablespoons chopped green onions or scallions
1 teaspoon red pepper flakes
1 1/2 cups extra-virgin olive oil
Instructions:
Place Parmesan and Asiago cheese chunks into a food processor; process about 10 seconds or until cheese breaks into small granules.
Add garlic, pepper, basil, green onions, pepper flakes, and olive oil to the bowl of a food processor; process until mixed in.
Transfer the topping to a sealed container and refrigerate for up to a week. Bring to room temperature before serving.
Yields approximately 3 1/2 cups.
https://whatscookingamerica.net/Appetizers/ParmesanAsiagoTopping.htm
Comments and Reviews