Iowa Corn Au Gratin is wonderful way to serve corn, especially fresh corn.  Hearty but not heavy, this Iowa Corn Au Gratin is full of garden-grown goodness that is simply mouthwatering.  Try it – you will like it!
Click here to find out about Corn Hints, Tips, and Information and here for more great tips on How To Grill Corn On The Cob.
Check here for more of Linda's great Corn Recipes.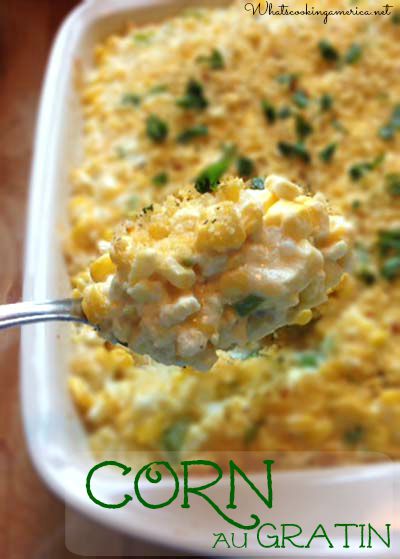 Iowa Corn Au Gratin Recipe:
Iowa Corn Au Gratin Recipe
Ingredients:
6 ears of fresh corn or 1 (12-ounce) can corn kernels, drained*
3 tablespoons butter or margarine
1 small onion, finely chopped
1 green bell pepper, cored, seeded, and finely chopped
3 tablespoons all-purpose flour
2 cups milk
1 cup shredded cheddar cheese
2 eggs, well beaten
1 teaspoon granulated sugar
Salt and pepper to taste
1/2 cup bread crumbs
* You could also substitute frozen corn, if desired.
Instructions:
Preheat oven to 350 degrees F. Grease a 2-quart casserole dish.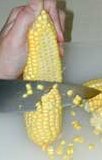 If fresh corn is used, remove husk and silk, and cut kernels from cob; set aside.
In a large frying pan over medium heat, melt butter or margarine. Add onion and bell pepper and sautuntil tender; stir in flour and then add milk. Cook, stirring constantly, until mixture has thickened and is smooth. Remove from heat; add corn, cheddar cheese, eggs, sugar, salt, and pepper.
Pour into prepared casserole dish and top with bread crumbs.
Set into a shallow pan of hot water and bake 45 minutes. Remove from oven and serve immediately.
Makes 6 servings.
https://whatscookingamerica.net/Vegetables/iowacorn.htm
Comments and Reviews