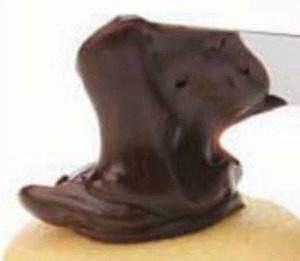 Chocolate frosting does not have to come in a can that you buy in the store.  When I was young, cakes were made from scratch and the frosting was whipped up in the kitchen with love and butter.  All the children would gather around to wait for their chance to lick the bowl. My brothers and I were always there waiting.
The flavor of frostings made at home is so much richer than any store bought canned frosting.  The canned version of frosting are loaded with preservatives and strange fats and chemicals.  If you like chocolate frosting, like I do, give this recipe a try.  You just might be converted to making frosting at home from now on.
This recipe was shared with me by my friend, Andra Cook of Raleigh, NC.
Chocolate Frosting Recipe:
Keyword:
Chocolate Frosting Recipe
Servings
:
1
large cake worth of frosting
Instructions
Melt the unsweetened and semi-sweet chocolate.

Melt chocolate in the top of a double boiler over hot water (do not let the boiling water touch the bottom of the top pan). Once melted, remove from heat.

In a small heavy-bottom saucepan over low heat melt the chocolates, stirring often to prevent burning. Remove from heat and cool.

Place chocolate into a microwave-safe glass bowl; heat until soft at 50% power approximately 2 minutes. Remove from microwave and stir chocolate until smooth.

In a medium bowl, combine egg yolks and sugar. Stir in heavy cream; add to the melted chocolate. Cook, stirring constantly, until thickened. Remove from heat and let cool.

In a medium bowl, cream butter until light and fluffy; beat into chocolate mixture, 1 tablespoon at a time.

Refrigerate until frosting is of spreading consistency.
Comments and Reviews