Tea Travels!™… A Mother's Day Afternoon Tea Menu
Articles and Photos by Ellen Easton ©2020 – All Rights Reserved
Check out more of Ellen Easton's Tea Travels™ articles and recipes.
Learn about the History of English High Tea and more delicious Afternoon Tea Recipes.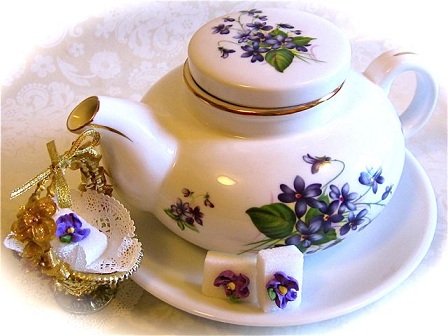 Mother's Day should be everyday.  Celebrating the women who raise children is not limited to just the women who give birth.  Any woman who takes the time to nurture and oversee the well being and development of another, often sacrificing their own needs and dreams, deserves distinctive recognition.  We would not be who we are without these wonderful people.  I honor my own mother, Reva, with a special thank you, love, and appreciation for not only introducing me to afternoon tea, but for sharing her artistry to teach me all that I know.
Having a tea party is a lovely way to honor all women who are helping to make this world a better place.  Remember, store bought or homemade, the best menu is created with love!  All suggested Mother's Day Afternoon Tea menu items may be substituted with ingredients that are to your own taste and readily available in your local area.
Wishing You Happy TEA TRAVELS!™ – Ellen Easton
Sandwiches and Savories:
For recipes, click on the underlined.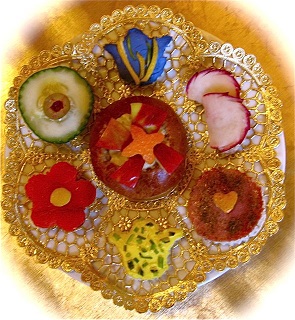 Tea Sandwiches 
Egg Salad and Fresh Chopped Chive Tulip
with Chive Butter on Whole Grain Bread
Fluted Sliced Cucumber with Pimento-Green Olive
with Pimento-Olive Butter on White Bread Round
Wild Alaska Sockeye Smoked Salmon Flower
with Fresh Dill and Lemon Butter on Pumpernickel Bread
Scallion Cream Cheese Tulip
with Lemon Rind Garnish on Whole Wheat Bread
Fluted Sliced Radish
with Salted Butter on White Bread Half Moon
Hummus and Sliced Apple
in Hollowed Mini Brioche Roll
Black Forest Ham
with Fresh Dill and Orange Butter on Rye Round
Flavored Butters (Fruit, Herb & Spice)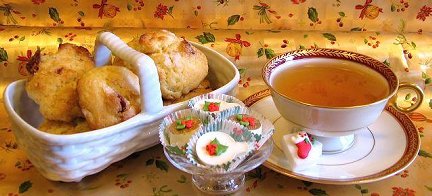 Tea Scones 
Ellen's Fresh-Baked Scones
with Devonshire Cream, Lemon Curd, Apricot and Strawberry Preserves
Sweets:
Dark Chocolate Dipped Strawberries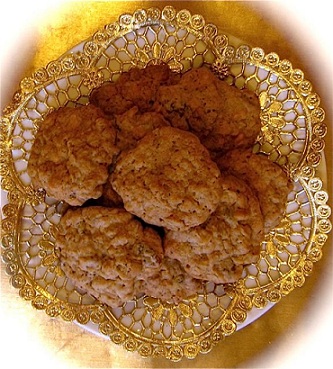 Coconut Oatmeal Cookies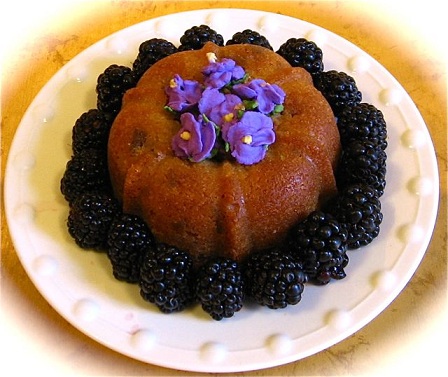 Bundt Cake with Violets and Blackberries 
Mini Bundt Cake with Blackberries and Butter Cream Violets
Use the Quatre-Quarts Cake recipe or Almond Honey Pound Cake recipe
Beverage:
Iced Tea Punch
with Fresh Mint Garnish
*    *    *    *
Helpful Hints:
To flute the edges of a cucumber, run the prongs of a fork down the outside (on the peel) of the cucumber to make the pattern of your choice.  Once you have created the pattern, cut horizontally into thin slices.
To flute the edges of a radish or citrus rind, first cut to the desired thickness.  Using small scissors, cut the edges on an angle.
To create a hollowed well in a mini roll, simply cut a round circle on the top to scoop out the middle section of dough.  The well can hold hummus, dips, as well as chicken, crab meat, egg, lobster, and tuna salads.
Use cookie cutters to create floral shaped sandwiches.
A Meringue Nest may be filled with pastry cream, nutella, ice cream, and/or preserves.
To create colored, softened, spreadable cream cheese, add a few drops of food coloring and mix.
---
TEA TRAVELS™ – Wishing You Happy TEA TRAVELS!™  Tea is the luxury everyone can afford!™ and Good $ense for $uccess are the trademarked property of Ellen Easton/ RED WAGON PRESS
Ellen Easton, author of Afternoon Tea~Tips, Terms and Traditions (RED WAGON PRESS), a lifestyle and etiquette industry leader, keynote speaker and product spokesperson, is a hospitality, design, and retail consultant whose clients have included The Waldorf=Astoria, Plaza Hotels, and Bergdorf Goodman.  Easton's family traces their tea roots to the early 1800s, when ancestors first introduced tea plants from India and China to the Colony of Ceylon, thus building one of the largest and best-cultivated tea estates on the island.

Purchase Ellen Easton's Tea Books:
Each 5 x 7 book is $20 postpaid Continental USA only.  Wholesale and fundraising accounts welcome.  Include name, address, zip code, and phone number for shipping.  All Sales Final. Check or MO order payable to:  RED WAGON PRESS, 45 East 89th Street, STE. 20A, New York, NY 10128-1256.  All inquiries to teatravels@aol.com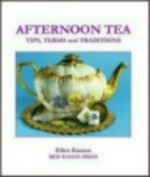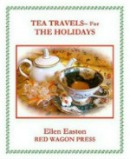 AFTERNOON TEA…TIPS, TERMS and TRADITIONS
72 pages of how to's, 27 photos, history, etiquette and FAQ about afternoon tea, serving styles and more.
TEA TRAVELS™ – FOR THE HOLIDAYS
64 pages, 21 color photos. A complete holiday menu includes 25 easy to prepare recipes; theme teas, decorating & gift ideas; invitation template and secret sources.
Comments and Reviews