Tea Travels™… A Summer Rose Tea
Photos and Recipes by Ellen Easton ©2003-2020 and copyright Reva Paul Rose Sugars   – All Rights Reserved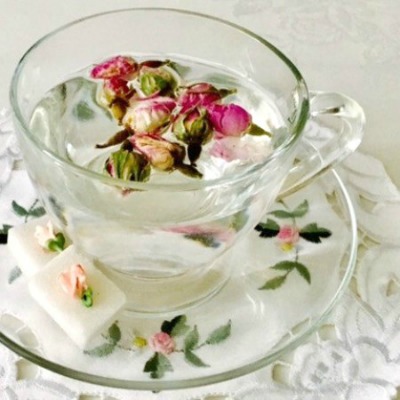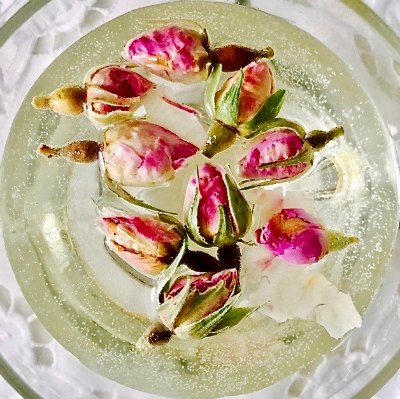 Check out more of Ellen Easton's Tea Travels™ articles and recipes.
Learn about the History of English High Tea and more delicious Afternoon Tea Recipes.
According to the folklore of tea, once upon a time a lady was not allowed to socialize unescorted except in her rose garden.
It was here women met, unrestricted by social rules of etiquette, to speak freely amongst the roses.
Throughout Europe, during the 1800s, the theme of the rose continued to weave a thread, as afternoon tea flourished in both the public gardens and tearooms.  The decoration of tearooms included accoutrements, fabrics, vases, and trellises of roses to insure that their patrons would once again feel free to gossip under the roses.
Fashionable women's tea gowns embraced the delicate pastel palate of a summer bouquet.  Their elaborate bonnets were adorned with floral displays of roses embellished in silk, ribbon and natural petals.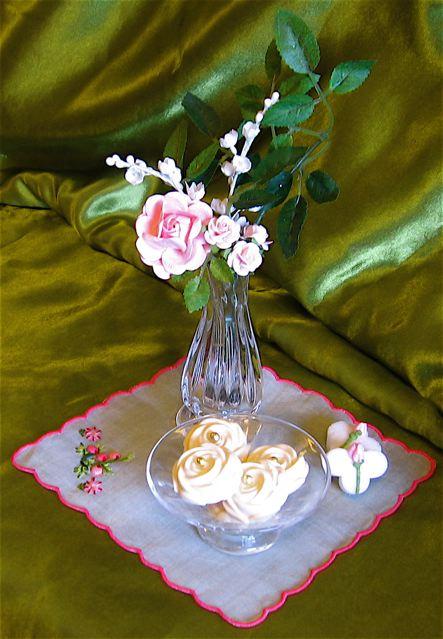 Rose Inspirations:
There are unlimited ways to incorporate the theme of the rose into your own tea.
Whether you are simply enjoying a single cup of tea or entertaining, be adventurous and creative in exploring the possibilities.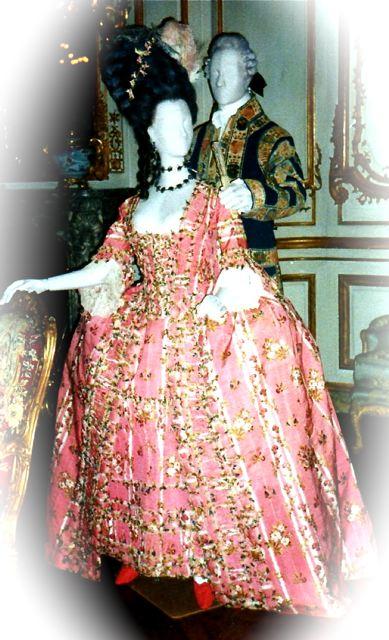 Attire
Hat, parasol, gloves, print dress, skirt or top; fresh,
silk, or jeweled rose pin.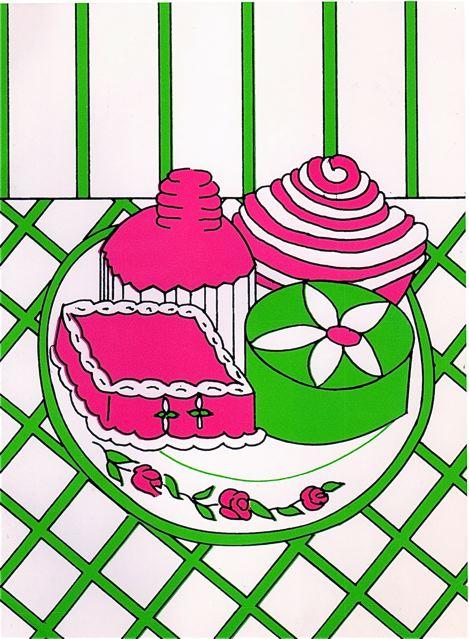 Table Decorations:
Center pieces, linens, napkin rings, china, crystal, silver, baskets.
Summer Rose Tea Menu:
For recipes, click on the underlined.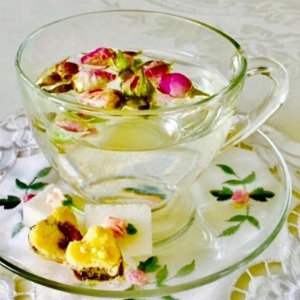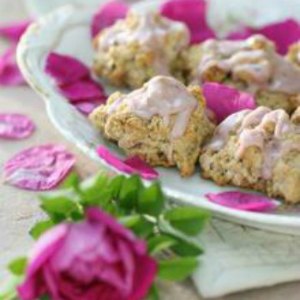 Edible rose adorned savories
Hand decorated rose sugar cubes
Handmade embossed oval rose white chocolate mints
Rose shaped cookie cutters (to prepare sandwiches and sweets)
---
TEA TRAVELS™ – Wishing You Happy TEA TRAVELS!™  Tea is the luxury everyone can afford!™ and Good $ense for $uccess are the trademarked property of Ellen Easton/ RED WAGON PRESS
Ellen Easton, author of Afternoon Tea~Tips, Terms and Traditions (RED WAGON PRESS), a lifestyle and etiquette industry leader, keynote speaker and product spokesperson, is a hospitality, design, and retail consultant whose clients have included The Waldorf=Astoria, Plaza Hotels, and Bergdorf Goodman.  Easton's family traces their tea roots to the early 1800s, when ancestors first introduced tea plants from India and China to the Colony of Ceylon, thus building one of the largest and best cultivated tea estates on the island.

Purchase Ellen Easton's Tea Books:
Each 5 x 7 book is $20 postpaid Continental USA only.  Wholesale and fundraising accounts welcome.  Include name, address, zip code, and phone number for shipping.  All Sales Final. Check or MO order payable to:  RED WAGON PRESS, 45 East 89th Street, STE. 20A, New York, NY 10128-1256.  All inquires to teatravels@aol.com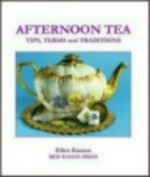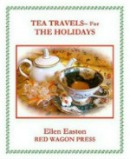 AFTERNOON TEA…TIPS, TERMS and TRADITIONS
72 pages of how to's, 27 photos, history, etiquette and FAQ about afternoon tea, serving styles and more.
TEA TRAVELS™ – FOR THE HOLIDAYS
64 pages, 21 color photos. A complete holiday menu includes 25 easy to prepare recipes; theme teas, decorating & gift ideas; invitation template and secret sources.
Comments and Reviews