Have you ever been to New Orleans? No! I haven't, until now. It's time for food travels New Orleans style. A little bit of the French Quarter, and a whole lot more of NOLA's neighborhoods.
After a year of quarantine during COVID, I was ready to step out and take a trip. Deciding on the destination was easy as international travel was still out of the question. Where have I always wanted to go? New Orleans! Why wait, I am ready to wander a new city and try some new food.
While researching New Orleans I found that, most websites referenced all the same places to visit in NOLA. The main focus in the downtown area, the French Quarter, Bourbon street and Decatur street. I wanted to dig in and find places that are not on everyone's travel list. I wanted to explore and find a few less talked about places and sights.
Here's what I found…
NOLA has a unique, eclectic mix of neighborhoods or "Faubourgs"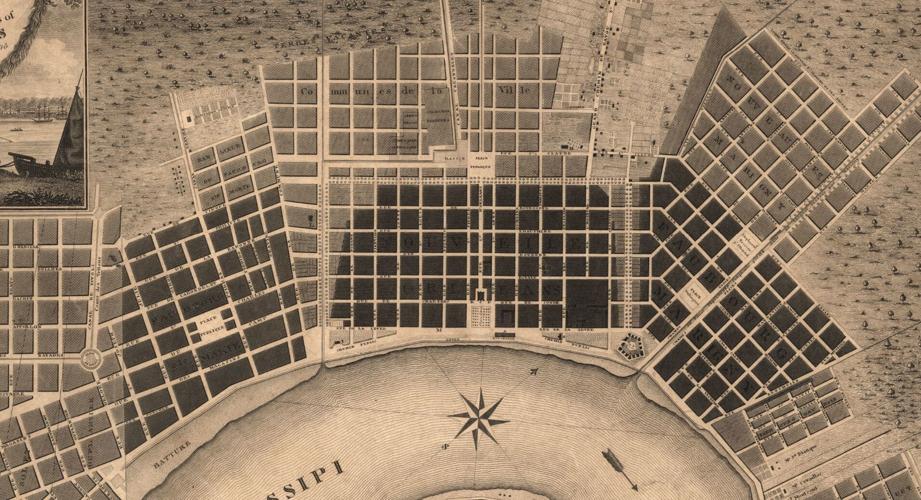 The first thing I needed to do was, to learn the neighborhood layout of the city. NOLA has a unique and eclectic mix of neighborhoods or "Faubourgs' where you can find live music, historic architecture, and of course delightful cafes and vibrant nightlife. The most referenced faubourg is the French Quarter.
Bayou St. John in Mid-City was home base for this trip. This us where I stayed, and my friend Sue lived. I got to know this corner of NOLA pretty well and it helped to have a local guide sharing all the hidden gems.
Brunch at Café Degas
Café Degas – A delightful French Bistro perched in a corner nook between Esplanade Avenue and Ponce De Leon Street. It is a casual place to go with family and close friends. Here you relax on the patio with a glass of wine and enjoy classic French cuisine. The staff is fun and friendly and knows all the menu items and are
ready to share their menu suggestions. Luka was our server and we enjoyed their company. Brunch started off with a French 75, which contained sparkling wine, and Limoncello, and ended with a must try, Gateau banana pistache for dessert.
The café is near City Park, where you can walk off your meal amongst the groves of live oak trees trailing with Spanish moss and resurrection ferns.
New Orleans Jazz & Heritage Festival, (Jazz Fest)
Bayou St. John is also home to the NOLA Jazz Fest in May. The New Orleans Jazz & Heritage Festival, known as Jazz Fest, is a 10-day cultural feast of thousands of musicians, cooks, and craftspeople that come to share their music food, and artisan crafts. The Jazz Fest was inspired by the spirit of Mahalia Jackson and the Eureka Brass Band's spontaneous origins back in 1970.
Today, the Jazz Fest is held at the New Orleans Fair Grounds. It brings in around 400,000 visitors throughout the 10-day event. The musical lineup includes indigenous music and the culture of New Orleans Louisiana. That means any style of music associated with NOLA and the state can be found at Jazz Fest, blues, R&B, gospel, Cajun, zydeco, Afro-Caribbean, folk, Latin, rock, rap, country, bluegrass, and of course Jazz!
Liuzza's by The Track
A neighborhood staple, since 1997, a place down the street, Liuzza's is Located near the Fair Grounds which is home to the Horse races and Jazz fest. Many meet up at Liuzza's before the events to get ready for the party. Some go on to the festival gates while others are content to remain at Liuzza's for the before, during, and after-party.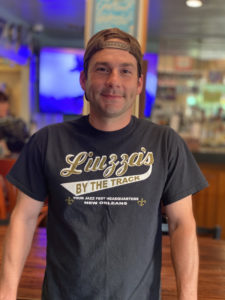 Liuzza's is run by James Gonczi. Originally Liuzza's was established by his late uncle Jimmie Lemarie, and Jimmie's late partner, Billy Gruber. James carries on the tradition of food, and fun and is the gathering place that keeps the community close.
I happened by Liuzza's during "off" season, no horse races, no Jazz Fest, instead just a friendly Sunday afternoon night out on the block. During the cool season, Live music plays from the neighbor's porch, and the scent of boiling crawfish spills out into the streets.
You can follow your nose or your ears and find yourself in the Faubourg St. John on the corner of Ponce de Leon and Lopez St., sitting in a lawn chair drinking a PBR and lickin' the crawfish from your fingertips.
Any other night, Monday through Saturday Liuzza's serves up a full menu including their signature dish BBQ Shrimp Po'boys, and red roux Creole Gumbo with sausage, chicken, and fresh sautéed shrimp. Seafood plates that include grilled Drum, soft-shell crab, oysters, catfish, and shrimp. Along with the traditional you will also find daily specials such as the Turtle soup fried eggplant, Duck Tenders, and many more local dishes.
If you can't make it to NOLA for Jazz Fest or the races, you can spy on the party at Liuzza's when NOLA turns on the Liuzza'a webcam for those events.
Joey K's on Magazine Street
On the corner of 7th and Magazine St of the Garden District, you'll find a "groovy" restaurant called Joey K's. You're welcomed, with an "Open" sign that reads, "Sorry, we're open!". Joey K's is another neighborhood joint that has been serving food for over 25 years. If your timing is right you might spot local John Goodman eating a plate of Red Beans and Rice or a shrimp Po-boy. Joey K's serves classic Cajun favorites like, Red beans and rice, shrimp remoulade, Po-boys, Fried crab claws, and bottomless catfish, shrimp and grits. Gumbo, Fried Green tomatoes. And Crab & Corn Beignets, which were delish!
Angelo Brocato® Original Italian Ice Cream Parlor (Brocato's)
Founded in 1905 by Sicilian, Angelo Brocato and currently run by the third-generation family, Brocato's is a local's favorite and another neighborhood joint worth trekking out of downtown for. Located on N Carrollton Avenue in Mid-City. Is a traditional after-dinner stop as a highly respected institution of Italian desserts in the New Orleans area. Brocato's is known for their granita al Limon, (lemon ice), torroncino, vanilla gelato with cinnamon and almonds. They also have cannoli, gelatos, Italian Seed Cookies, biscotti, torrone and my favorite spumoni. You can sit and enjoy one or all of these Italian favorites with an espresso while seated in this quintessential ice cream parlor. Complete with parlor chairs and black and white checkered floors. I went twice in one day just so I could try some different desserts. I needed much more time in NOLA to effectively sample their entire menu. I stood at the counter and watched while they hand piped my mini cannoli, fresh and delicious. This is a local establishment frequented by residents stopping after a meal for a treat, or stocking up on their breakfast biscottis. Expect to wait, be patient, it's worth it.
Felix's Restaurant and Oyster Bar
Everyone said you have to eat at the famous Felix's Oysters and Seafood located in the French Quarter in New Orleans. Established in the 1940's they serve Cajun and Creole cuisine and of course seafood fresh from the Gulf. Felix's is right in the middle of it all and is flanked by an ACME Oysters, and Mr. Ed's Oyster Bar and Fish-house. It's like oyster corner!
Mind you, I like oysters, I don't LOVE them, or eat them often, but when an occasion comes around to have some, I'm in. Not so much for my travel companions who were adamant that we go there. We bellied up to the bar so we could get the entire experience of Felix's. Right from the start, we were taken care of by the bartender and oyster shucker extraordinaire, Kali and John. Having just sat down and glanced at the menu, three hefty oysters on the half shell slid and splashed to a halt in front of us. (This is where I discover I am the only one of the three of us eating them) There I sat staring at these "puppies". I am used to the sweet delicate Hama Hama oysters from Hood Canal, Washington State. These Gulf oysters were the size of puppies. Okay, maybe not that big, but definitely palm-sized chunks of mollusks. Now was not the time to be shy, and waste the oysters, so I promptly doused them in some hot sauce and squeezed some lemon over them, and slurped them down. I had to throw in a couple of chews for each one which I also wasn't used to with the Hama Hama's. They were tasty but overwhelming to swallow.
I continued browsing the menu for lunch and settled on a sampler of Red Beans & Rice, Crawfish Etouffee, and Jambalaya. With the decisions made, and orders done I decided I should take no precautions and ordered a shot of tequila to wash the oysters down. I was getting that, "I am eating raw oysters in a strange place" concern and covered my bases with an alcohol wash. With my lips tingling from the tequila and feeling the warmth settle in, suddenly, splashing down the bar toward me came three more oysters. I wasn't ordering them, who was? This time, I took them on a bit slower hoping that they would not reproduce again. I can't say they didn't because it never seemed like they disappeared.
Felix's had a great casual ambiance, great services, and great food. There were definitely a lot of oysters and tons of fun. Don't miss your chance to bite into a Gulf oyster, fresh, and full of flavor just steps off from Iberville St
Carousel Bar and Lounge – Hotel Monteleone
Here we go round n' round again! Back in 1949 this one-of-a-kind Carousel bar started its rotation and is still slowly spinning today, completing a full rotation every 15 minutes. There are 25 seats on this slow-moving carousel that you need to plan to grab a seat on when the doors open. Here's the plan, arrive 45 minutes before opening and line up at the doors of the Criollo Restaurant in Hotel Monteleone. Stand your ground in your spot, because before you know it, many other patrons will arrive and be vying for one of the 25 seats on the carousel and everyone moves fast. Don't be picky, especially if you're with a group of people, just grab the first seat you see, or just like, musical chairs, your seat will be gone and you'll be left standing on the sidelines. Of course, if you want to enjoy the live music and nightlife you may have to plant yourself in a booth and wait for a seat to open up at some point during the night.
Once you do have a seat at the bar, you can relax and enjoy your favorite cocktail and enjoy a 360 view with your favorite drink in hand. Not sure what to order? Try a Vieux Carré. The Vieux Carré was invented by bartender Walter Bergeron in the late 1930s at the Carousel Bar. Vieux Carré means old Square in French which symbolizes the French Quarter neighborhood. The drink is loaded with rye and cognac, sweet vermouth, Benedictine, and bitters. Meshing a sweet, bitter, and smooth to represent the city of New Orleans.
While riding on the carousel, look up to find yourself under the brightly painted and lighted canopy. You'll become best friends with the person on either or both sides of you, sharing stories and the best places to visit while In New Orleans. The bar serves classic and new creative cocktails from world-class bartenders. Back in the day, the Carousel Bar shared a space with the famous Swan room where great entertainers such as Louis Prima and Liberace would play and many writers were inspired, including Ernest Hemingway, F. Scott Fitzgerald, Truman Capote, Tennessee Williams, and Faulkner. When you're in the company of well-known names such as these, you definitely feel you won a prize sipping a dirty martini as you go around and contemplate what novel you may write one day.
The Sazerac Bar
Located in the Roosevelt Hotel since 1949, this is where you go to taste history. The world's first mixed drink or cocktail was the Sazerac. First mixed back in the 1850s by Antoine Amedee Peychaud, an apothecary from the French Quarter. The original drink was a blend of cognac, Peychaud bitters, Herbsaint (Absinthe) and a sugar cube. It became the drink of New Orleans.
The original establishment named the Sazerac Coffee House was located on Exchange Alley and was famous for serving the cocktail. The Sazerac is the official drink of New Orleans and the Rex Parade during Mardi Gras. Rex is the carnival king who downs the Sazerac cocktail before boarding the parade float on Fat Tuesday.
Today, the Sazerac cocktail is made with Sazerac rye whiskey or bourbon instead of the French Cognac. The Sazerac bar serves about 400,000 Sazerac cocktails every year!
When you arrive at the bar, it's like stepping back in time. You find yourself surrounded by Art Deco murals by Paul Ninas and admiring the wooden bar made of African walnut. The Sazerac Bar has been fully restored, after Hurricane Katrina, with an atmosphere of high society and history lingering in the air.
Café du Monde
To du Monde? Or not to du Monde, that is the question. Beignet's are just fried dough layered with powdered sugar, Right? But how can you go to New Orleans and not practice the tradition of eating beignets and drinking a café au lait? One must get a good dusting of powdered sugar on their face, clothes, and the floor around them, or you haven't really visited New Orleans!
The original Café du Monde was a coffee stand established in 1862 in the French Market. Today Café du Monde on Decatur Street is open 24/7 (minus Christmas and extraordinary weather events). It is a traditional coffee shop, that serves dark coffee and chicory, iced coffee, soft drinks, beignets, milk, and fresh-squeezed orange juice.
There is a total of ten Cafe Du Monde Coffee Stands in the New Orleans area. They are located in the French Market, New Orleans Riverwalk, Lakeside Shopping Center, Oakwood Center, Mandeville, Covington, 4700 Veterans Boulevard in Metairie, 3245 Williams Blvd in Kenner, Louis Armstrong International Airport Concourse B, and now in the Casino Building at New Orleans City Park.
Is the coffee at Café du Monde, different? Why does it taste so good? The chicory plant root is also roasted and ground and added to the coffee to soften the bitterness of the dark roast, adding a bit of a chocolate essence to your Café au Lait.
Parkway Bakery & Tavern
Another neighborhood joint is on the corner of Toulouse and Hagen in the Mid-City neighborhood. The Parkway Bakery & Tavern feels like home with friendly staff and locals chattin' you up with that great Louisiana hospitality. Soon you are fast friends and feeling pretty cozy. Parkway has both indoor and outdoor dining and has great accessibility options. During peak times the order line can be quite long but moves fast so don't despair. If you don't want to wait in the line, you can try the bar, if there is a table open you will be able to order from the table. Another option is to call the to-go number and order your meal to pick up and then eat under the shade on the patio.
The poor boys here are big and juicy and their bread is always fresh and crusty. When you order, beware the portions are huge, one large poor boy can be plenty for two. Try the James Brown and the roast beef poor boy dressed. Rumor has it, this is where you find the best roast beef in town. Wednesday or Thursday is when you'll find fresh oysters at Parkway and you can order the Golden Fried Gulf Oyster poor boy. Don't miss the fried pickle on the side and this is also the place to go to get your fix for bread pudding. Parkway's French bread pudding with a sweet crème rum sauce is a classic!
You can get from downtown on the streetcar in about 20 minutes with a pretty short walk through a quiet residential street to the front door of Parkway. From City Park, it's roughly a 20-minute walk along the Bayou. It's also worth an Uber ride.
Central Grocery – Home of the Original Muffuletta
You will find this little Italian grocery store on Decatur Street in the middle of New Orleans. Read all about the history of Central Grocery and make your own Real N'awlins Version Muffuletta with the recipe. https://whatscookingamerica.net/muffuletta-sandwich.htm
Things to see while in New Orleans
Stop by Jean' Lafitte's Old Absinthe House located on Bourbon Street downtown. The original Old Absinth House bar where the famous cocktail, the absinth frappe, or green monster was created in 1874 by Cayetano Ferrer.
The bar you'll find today was reopened in 2004 and Jean Lafitte's name was added as a reminder of its historic roots. It isn't the typical French Quarter party hardy place. Instead, it's an iconic bar, a local hangout with a full menu of absinthe, this place is an amazing find if you know what you're looking for. It's easy to be distracted by the sense of disarray along the walls, and football helmets dangling from the ceiling. But look closely, you can see the history in plain sight, the original woodwork, the well-used copper-top bar, and sitting on the front corner of the bar is one of the original water-dripping fountains for serving absinthe. I asked the bartender about the original absinthe fixture and he noted, that was just one of them, the others are in the back in the "Speakeasy", which was closed. After a short conversation with the manager, she agreed to open the door, which had a little security peep door in it. Here I found the motherlode with four glass Absinthe fountains and two large marble fountains sitting on the bar top. Don't miss this stop in the French Quarter if you are at all Absinthe curious.
Luling Mansion
I love all things abandoned, and the Luling Mansion is a beautiful piece of architecture that is still standing in the Esplanade Ridge neighborhood overlooking St. John's Bayou. Although it is listed as abandoned, there is a new owner that is working to bring this prize back to life.
The opulent Italianate-style mansion was built in 1865, three stories, 22 rooms with arched doorways, and wraparound galleries built using forced perspective, to make the house appear even taller and grander. It is topped off with a belvedere/observation deck. The original 30-acre grounds included a lake with its own island. It was later owned by the Louisiana Jockey Club as its headquarters, and even later was split into private apartments, and the gardens were sold off for new streets and homes. It's tucked away and hard to find amongst a maze of one-way streets. But don't give up on the journey. It's worth finding and admiring through the rusted wrought iron fence.
The Notre Dame Seminary
We stopped by to admire the sculpture on display in front of the seminary the sculpture was called Angels Unawares a bronze replica of the original piece by Timothy Schmalz installed in St. Peter's Square in the Vatican in 2019. The piece is 20 feet long and weighs 3.5 tons was on a tour of America before its final installation on the campus of The Catholic University of America in April 2022. It just so happened to be in New Orleans when we were. https://engage.catholic.edu/events/angels-unawares-national-tour-2020-2021
We met Father Jim, the Rector of the seminary who gave us the history of the sculpture and then invited us in for a tour of the Seminary. This beautiful building has wide marble hallways and airy sitting rooms and lush inviting courtyards for study and prayer. If you are nearby, it is a nice stop to cool off and visit and maybe ask for a tour.
Uptown – Garden District Homes
Here is where you will find the lovely wedding cake homes flanked with old magnolia trees and neatly trimmed yards. This is the vision I have when I think about life in the south. You can take the St. Charles streetcar up to the district and walk along the avenue to stop and admire these grand mansions from the street. But wouldn't be great to see inside? what a dream. It's not always easy to tour inside one of these grand mansions. But, you can take a day and visit a few estate sales in the hood. What a great way to see some original architecture, and vintage furnishings while browsing through antiques and treasures. Be open to a little rummaging, and gliding your hand along the beautiful curved handrails of the grand staircases. Just a thought.
Doullut Steamboat Houses
Another must-see away from downtown are the Doullut Steamboat houses. Built in 1905 and 1912 these homes are located in the Holy Cross neighborhood of the Lower Ninth Ward on the Mississippi, river.
With an understanding of the geography of the area, both homes were built on the high ground of the neighborhood near the levee at 400 and 503 Egania Street. They were built by Mississippi Steamboat Captain, Milton P. Doullut and his son, Paul, to look just like steamboats. The houses have wrap-around porches like a steamboat's deck, and chimneys that resemble smokestacks. They are painted in bright colors with outside décor of pressed-tin filigree and wooden balls strung together like pearls to give the appearance of rigging on a boat. The houses are topped off with a cupola that gives the appearance of a wheelhouse perched on top.
Both homes survived Hurricane Katrina in 2005 because the lower floors are all tiled in ceramic which allows them to withstand potential flooding, like Hurricane Katrina. From Katrina, the waters rose to 5 feet inside the 1912 house and stood stagnant for about two weeks. Although the lower floors do flood, the debris can be hosed out and are immediately livable again after a storm.
They are whimsical as well as practical and make for a great photo. Be sure to see the houses from both the street side and from the Levee side for some great photos.
With only a week in NOLA, I know that I didn't do, see and eat everything possible but I was sure to get off the beaten path and find some of the local gems that truly make New Orleans a special place to visit. I will be going back one day to find more!
Comments and Reviews