Chocolate Raspberry Crumb Bars
The flavor combination is so delicious, they're usually gone very quickly.  This is a great way to use your homemade jams.
Raspberry Brownie Delight
Absolutely the best dessert for summer.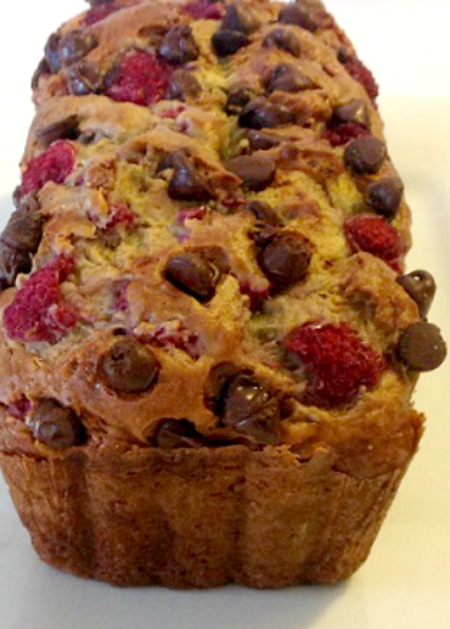 Raspberry Chocolate Banana Bread
This is a family banana bread recipe that I modified reducing the amount of butter with a substitution of non-fat Greek yogurt.  I also added the fresh raspberries and chocolate chips for an amazing flavor combination.  It is very easy to make and so ridiculously delicious!
Raspberry Creme Brulee
Fresh raspberries in a delicious creme brulee!  What could be better?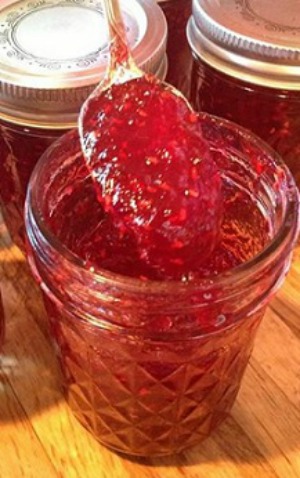 Raspberry Jam – How To Make Homemade Raspberry Jam
It's that time of year again – Raspberry season!  What better way to preserve the flavor of raspberries than making homemade raspberry jam?  It's called preserving summer in a jar.  My family loves this treat during the winter.  This was my daughters, Brenda Weller and Nancy Hartman, first time experience making homemade jam.  They did a great job, plus they took the time to make the informative video tutorial.
Raspberry Linzer Bars
These cookies are a very chewy cookies and delicious cookies.  Makes a great Christmas cookie.
Raspberry Vinaigrette
The addition of either fresh or frozen raspberries, makes this vinaigrette exceptional!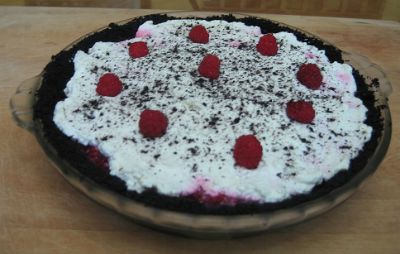 Razzle-Dazzle Red Raspberry Pie
This recipe is in memory of Kathleen Stradley of Canby, Oregon.  This was Kathy's favorite dessert to make when she had family and friends over.  This is a very rich and delicious pie and also very easy-to-make.
Comments and Reviews