There are a zillion benefits to working with your child in the kitchen.  Not only do you get that precious one-on-one time with your child, you get to teach many important life lessons.
Here are a few key tips for making time in the kitchen a success:
Think safety – Never leave a child alone in a kitchen:  Beware of hot stoves, hot oven doors, hot water at the sink, sharp knives, sharp graters, breaking glass, and possible falls.  Use a sturdy step stool instead of a chair or placing the child on the counter top.  Not only must you be aware, but you must teach the child safety.  Do not just say "no."  Explain each safety item.
Teach sanitation as you go:  First kitchen lesson is always to wash your hands before beginning and ending your work in the kitchen.  (And possibly in-between if handling animal products – meat, dairy and eggs or possibly stopping to pet the dog or rub their face.)
Take the time to teach organization:  Tell the child what you are preparing for the meal.  Ask them which task should be done first.  This is teaching critical thinking skills and logic.  Talk with them about the chores and which one you will do first.  For example, explain that since the chicken takes the longest to cook, you must do that one first.  We need to take the time to explain things which are all a part of organizing a task.
Choose age appropriate tasks:  A young child cannot make a whole salad but they can tear lettuce.  Decide what portion of that task they can do.  For example, with a step stool, they can stand at the sink and wash the vegetables and rinse the lettuce.  They can select the salad dressings from the fridge.  You can always find a way for them to participate.
Try these early tasks:  Cracking eggs, stirring ingredients, pouring in items, and measuring.  There is always something they can help with in any meal.
Recipes for the young:  If you are looking for ideas that they can help with from start to finish, try slice and bake cookies, which can be cut with a non-sharp or even plastic knife.  Try things made with mixes or fruit smoothies, if you control the blender.  You can also offer sandwiches they can build or mixes, dips and spreads which they can eat with veggies or crackers.
Do not expect neatness:  Part of the calm in working with a child in the kitchen comes from starting the project with the mindset that it won't be perfectly neat.  Fill a sink with warm soapy water for them to drop dirty dishes and spoons into. Place a large cookie sheet with a rim under the bowl they are mixing.  It will catch the drips and splatters.
Praise and have fun!  Kitchen work can be considered a chore, but why not make it be a fun time with your child?  If you sigh and grumble about preparing dinner, they will mimic you and fuss that you are making them "work."  But if you concentrate on talking about their day, teaching a bit of organization and cooking, singing along to some fun music, they will have very happy memories of growing up cooking with you.  As an adult, they will talk about time with you in the warmth of that kitchen and the good food and smells they remember.  That is the lesson you really want to evoke!
---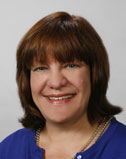 Author Lea Schneider, a columnist for What's Cooking America, is a freelance writer and organizational expert whose organizing ideas have been published in many magazines including Woman's Day, Better Homes and Gardens Kitchen and Bath Ideas, Family Circle, Parents Magazine, as well as numerous newspapers and websites.  She is a member of the Association of Food Journalists.
Getting organized is all about living simpler and making things easier.  The bonus is it often leads to saving money.  Lea Schneider's kitchen organizing columns tell you how to organize the many things that relate to kitchens, menus, meals, and special food events.
Check out all of Lea Schneider's helpful home and kitchen columns at Organizing Kitchens, Pantries, Menus and Meals.
Comments and Reviews