Try these dishes for keeping cool this summer
When you are looking for ways to cool off on hot days, I know you turn right to organizing.  While you might think that is crazy, there are some great organizing ideas that can help you cool off in the kitchen or at meal times.
Break out the slow-cooker.  That is right; it is not just for winter soups and stews.  There are great summer dishes for the Crock-Pot.  These keep you from heating up the house with the stove or standing out on the deck where the temperature is 104 degrees.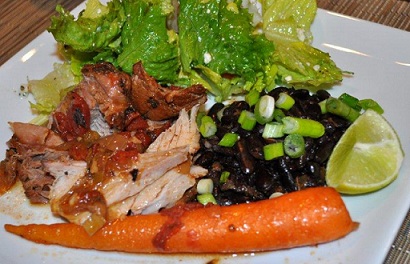 Make a Slow-Cooked Pork Shoulder with Lime and Chile Peppers to shred into burritos and serve it
with some Cole slaw.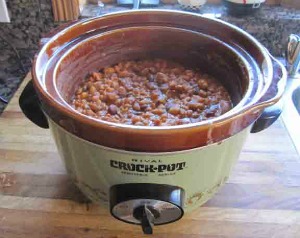 Or, cook out on the grill and keep the kitchen cool with side dishes done in the Crock-Pot, such as Andra's Barbecue Beans.
Double your meat when cooking on the grill.  By planning ahead, you can easily make two meals.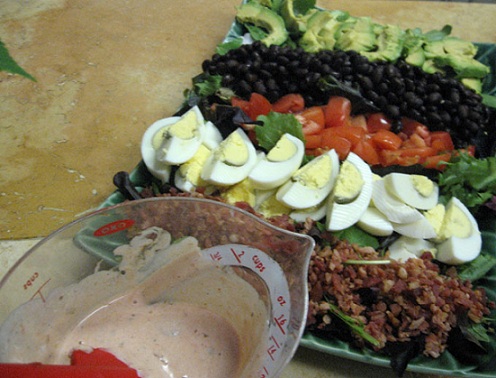 Double chicken breasts so that another night, you make a chopped Cobb Salad topped with strips of grilled chicken.  Or, double your steak and the next day, have grilled steak hoagies for supper.
In the morning, make a layered salad like this one by lining up your favorite ingredients on a bed of lettuce.  Cover and refrigerate. Dinner is ready when you are without heating up the kitchen.
Organize your meal prep differently in hot weather.  Get a tad bit earlier and work in the kitchen then.  Prepare dinner ahead.  Many steps, from putting together a casserole or salad to marinating meat can be done early in the day and refrigerated.  Check out How to Manage Five Easy Nights of Family Meals.
When organizing a meal plan for the week, consider the weather:
Try to make a couple of cool meals.  A pasta or rice salad, green salad with a protein or piled-high sandwiches, served with cold fruit, can be a welcome break during the heat.
Pack lunch at breakfast, even if you stay at home.  Prepare your lunch when packing lunch for your spouse or for day camp. Pop it in the fridge.
Tidy the kitchen, turn out the lights and it stays clean until supper.
Need to cook?  Turn to those countertop appliances such as an electric skillet, electric wok, or toaster oven to keep from heating the kitchen with the stove or oven.
When grocery shopping, plan ahead:
Take a cooler or an insulated bag along in the car.
Stack frozen and cold foods together on the conveyor belt.
Ask that they be bagged together so that you easily put them in your cooler, where they will help keep each other cool until you get home.
When you get home from the store, take a few minutes to wash the fruit.  Cut up large items, such as watermelon or cantaloupe, so they are ready to eat.
---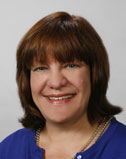 Author Lea Schneider, a columnist for What's Cooking America, is a freelance writer and organizational expert whose organizing ideas have been published in many magazines including Woman's Day, Better Homes and Gardens Kitchen and Bath Ideas, Family Circle, Parents Magazine, as well as numerous newspapers and websites.  She is a member of the Association of Food Journalists.
Getting organized is all about living simpler and making things easier.  The bonus is it often leads to saving money.  Lea Schneider's kitchen organizing columns tell you how to organize the many things that relate to kitchens, menus, meals, and special food events.
Check out all of Lea Schneider's helpful home and kitchen columns at Organizing Kitchens, Pantries, Menus and Meals.
Comments and Reviews