You can just hear the announcer in your head. "Are you reaaaaady for some foooootbaaall," he growls.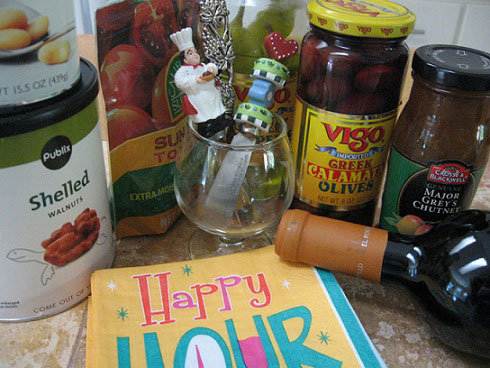 If they let an organizer like me do that pitch, the voice would be much squeakier and say "Are you ready for some company?"
The start of football season, to me, indicates the start of the entertaining season. It is really fun to plan for company.  Drop-in company can be the opposite of that. It can be pretty stressful.  You find yourself thinking that if you only knew; you would have stopped at the store, purchased this or that and been ready.
But you do kind of know it is going to happen.  So you really can be ready for drop-in company and turn it from stress to fun. It is time to tackle organizing for entertaining.  Get ready for those drop-ins from the folks stopping past after church, to the neighbors who gather around the football game to the folks you ran into at the fall festival and ended up at your house.
Have a game plan:
Set aside a corner of your pantry for instant entertaining.  If you are afraid the family might munch on your game plan, put it in a storage container or wicker basket and tuck it out of their sight.
Or, take these temptations out the kitchen entirely and stock up a drawer or shelf in your entertainment center or in your bar.
Here are some pantry-freezer ideas for quick entertaining:
Dip mixes that you can add to sour cream, mayo or yogurt
Cans of white beans to make a quick humus
White albacore tuna can make a fast cracker spread or dip for veggies
Summer sausage and shrink-wrapped cheese logs that do not need refrigeration
Mixed nuts or flavored almonds
Jars of black or green olives as well as jars of peppers or marinated veggies
Marinated artichoke hearts
Sun-dried tomatoes in olive oil
Packages of crackers- check the date when you buy and get long lasting ones
Packaged crunchy bread sticks
Tortillas can be kept frozen and thawed to make wraps, roll-ups with cheese and meat on hand or to make quick quesadillas
Chocolate candies
Gourmet packs of cookies
Club soda, which can be added easily to juice to create a non-alcoholic cocktail
Red wine, which doesn't need chilling and will keep until you need it.
Once you put on your thinking cap, you will discover this and that at the store that you can add to your stock.  Even if you had nothing in the fridge, you could put together a fun antipasti tray with this pantry list.  Or, with the olives on hand, you could make Olive Tapenade. With the club soda and red wine on hand, you will not need to fret that you do not have sodas or beer on hand.
Make Extra when Time Allows:
Heading to a party or having one?  Make an extra amount of the appetizers and freeze them to pull out when you need them.
Gather your Pretty Things:
It's not fun to be seen scurrying here and there to find your items for entertaining while the company watches.  They are saying "Can I help" while you just wish you had it together.
Along with your food goodies, add just a few of your entertaining serving dishes.  You don't need to move everything there but gather what you would like to grab quickly.  This will likely include a tray or platter, a chip/dip set, a small serving bowl or an appetizer set with multiple bowls or one that holds several small things like nuts and olives.  Tuck in some appetizer plates or cute paper plates and a selection of cocktail napkins.  Find you speaders or serving utensils as well.
You are sure to hear praise about how you could just instantly pull out wonderful treats with no planning.  You, of course, did planning but you don't need to share that!  Just enjoy the praise and enjoy the company without stress.
---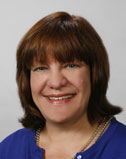 Author Lea Schneider, a columnist for What's Cooking America, is a freelance writer and organizational expert whose organizing ideas have been published in many magazines including Woman's Day, Better Homes and Gardens Kitchen and Bath Ideas, Family Circle, Parents Magazine, as well as numerous newspapers and websites.  She is a member of the Association of Food Journalists.
Getting organized is all about living simpler and making things easier.  The bonus is it often leads to saving money.  Lea Schneider's kitchen organizing columns tell you how to organize the many things that relate to kitchens, menus, meals, and special food events.
Check out all of Lea Schneider's helpful home and kitchen columns at Organizing Kitchens, Pantries, Menus and Meals.
Comments and Reviews