Out of Room in the Kitchen?
Think Out-Of-The-Kitchen for Storage
You have pulled things out, rearranged, shoved them back in, and you just cannot make everything you want fit in that kitchen.  The first piece of advice you probably received was to pare things down.  Let go of those extra wine glasses.  Ditch the things you do not use all the time.  However, if you are like me, then you like to entertain so that advice just is  not reasonable.
If you have got too many goodies to fit in the kitchen, it is time to think outside of the kitchen.  There are other places you can make use of in your home.  The trick lies in knowing what to store where and how to store it.
The basic rule of thumb is to store things in the kitchen that you use on a regular basis.  I know you do not  want to leave the room to cook on a daily basis.
Store things out of the kitchen that you use occasionally.  These might include extra wine or bar glasses, serving platters, holiday or party dishware and occasionally used appliances such as a big standing mixer, if you are not a big-time baker.
Here are some creative storage ideas:

Closet storage:  This closet was repurposed to hold kitchen overflow. Items used only for entertaining, from the holiday turkey platter, to the large coffee urn, to serving bowls and trays, extra linens, and cookbooks of party ideas were grouped together. Make sure to use the inside of the door as we did with these over-the-door hooks.
Garage storage:  It is handy to have a punch bowl and cups, as see in the box labeled "Party," but storage of such large items is difficult in the kitchen. Organize a shelf in the garage to hold kitchen extras. Be sure to store them in tubs or boxes to keep them clean.
Den:  Ditch that cabinet of old VCR tapes you don't watch or board games with missing pieces. Use that entertainment center storage for bar related gear from bottles of liquor to ice buckets, extra glasses, cocktail napkins, and bar tools.
Laundry Room:  Remove the accumulation of clutter that really isn't related to laundry – from light bulbs to cat treats to floor polish. Create a home repair/gadget center in the garage to hold household maintenance supplies. Repurpose laundry room storage so that it can hold extras from the kitchen.
Linen Closet:  Make a quick shift of sheets from the linen closet to the bedrooms. Storing the correct size sheets in each room with that size bed actually makes life easier. Clean out accumulated bottles of lotions and potions from under the sink and move your towels there (or roll them up and put them in a large basket in the bathroom). Now that you've opened up some linen closet shelves, use them to store extra items for entertaining or rarely used but still wanted appliances.
Dining Room:  Make the best use of your existing buffet or china cabinet. It isn't often decluttered, so do it now by removing items that you really don't use. Make the most of display space by standing up platters or serving pieces along the back of the cabinet. If your cabinet isn't designed for standing plates, then purchase some inexpensive plate stands and use them. Stack dishes in lower storage so that you maximize the space.
Garage:  Add a set of shelves for kitchen related items or rearrange existing storage. The key is to store your cooking-entertaining related items together so you can find them. Garages are dusty so do store items in boxes or tubs.
Vertical:  Do not forget to think "up" when looking for additional storage for kitchen items. If you have a second fridge (in the laundry room or garage), the top of it makes a large storage area. Or, consider adding hooks to the wall and displaying items, while storing them at the same time. This is great for baskets and other pieces such as galvanized drink tubs or platters displayed in plate racks. I've also seen a shelf added above the door jamb, running the length of the wall for extra storage, but also used as a visual display.
---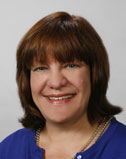 Author Lea Schneider, a columnist for What's Cooking America, is a freelance writer and organizational expert whose organizing ideas have been published in many magazines including Woman's Day, Better Homes and Gardens Kitchen and Bath Ideas, Family Circle, Parents Magazine, as well as numerous newspapers and websites.  She is a member of the Association of Food Journalists.
Getting organized is all about living simpler and making things easier.  The bonus is it often leads to saving money.  Lea Schneider's kitchen organizing columns tell you how to organize the many things that relate to kitchens, menus, meals, and special food events.
Check out all of Lea Schneider's helpful home and kitchen columns at Organizing Kitchens, Pantries, Menus and Meals.
Comments and Reviews