Quick – Make Your Kitchen Welcoming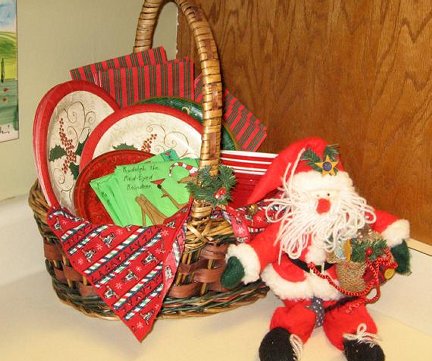 Your Holiday wish-list might be for everyone to stay out of your kitchen. Get real – It simply is not going to happen.  Everyone, from Santa to your picky Grandmother to the husband's boss' wife will venture in to gaze and graze.  The smells and warmth of the kitchen is a magnet not to be denied by anyone.
Stop stressing.  Stop fussing.  You can quickly make your kitchen welcoming.
Clear Kitchen Clutter:
Grab one of the now empty holiday decoration storage tubs or boxes.  Bring it to the kitchen and use it as a temporary storage spot for your counter top and table-top collections. T ake a moment to pitch out any obvious trash.  Take any mail or important papers to your office or desk. Place the rest of it in the box.  If you have home dor items on your counter, add them to the box so that you have room for holiday decorations. If you have out appliances, decide if you really use those during the holidays.  If so, leave them out. If not, box them.  Your counters should be clear of all but your essentials.  Give them a good polish.
Place the box back into storage.  When you take down your decorations and want to pack them away, you can unpack the kitchen box.  You will be less busy then and can make permanent decluttering decisions.
Speedy Decorating:
Do some speedy decorating on your clean counter tops.  Do you have some Christmas serving pieces?  Put them to use.  Prop up a decorative platter on a plate stand.  Place your cooking utensils in a holiday pitcher.  Use a festive bowl for your fruit.  Tuck a Santa or two in the corner with a bit of garland or greenery at their feet.  Remember to not over-do it as you need plenty of space to work.
Be Good To Yourself:
Purchase a quantity of cute paper products for the season.  Fill a basket with decorative paper plates, napkins and cups.  Place it on the counter.  All those visitors can help themselves without making more dishes for you to wash.
Think Scentsational:
If you are cooking or baking, it will certainly smell great.  Make it smell great all the time by having a pretty scented candle on the island or counter.
Or, you can easily make wonderful scents in your smallest saucepan.  Fill your pan about one-half full with water.  Add sprinkles of cloves, ginger, cinnamon or a cinnamon stick.  If you have an orange or lemon, add a few slices. Simmer to create great scents.
For safety, I like to set my kitchen timer to remind me to turn the stove off before I go to bed or leave the house.
Leave Nibbles:
Offer nibbles in a corner of the kitchen that keeps nibblers out of your traffic pattern.  Place the nibbles on the table or on the counter near the bar-stools so they will not be tempted to stand in the middle of the kitchen.
Keep Up the Clean:
Filling your sink with soapy water is a great trick to hide mess.  Dishes, that do not make it into the dishwasher, are at least soaking and easier to clean.  Plus, you have warm soapy water at hand to use.  During the holidays, make it a routine to gather any clutter, sweep the floor and wipe the countertops daily.
---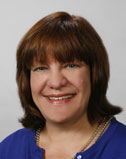 Author Lea Schneider, a columnist for What's Cooking America, is a freelance writer and organizational expert whose organizing ideas have been published in many magazines including Woman's Day, Better Homes and Gardens Kitchen and Bath Ideas, Family Circle, Parents Magazine, as well as numerous newspapers and websites.  She is a member of the Association of Food Journalists.
Getting organized is all about living simpler and making things easier.  The bonus is it often leads to saving money.  Lea Schneider's kitchen organizing columns tell you how to organize the many things that relate to kitchens, menus, meals, and special food events.
Check out all of Lea Schneider's helpful home and kitchen columns at Organizing Kitchens, Pantries, Menus and Meals.
Comments and Reviews