Pantry Organizations – Managing Your Extra Staples
"You know you have got a ton of soy sauce in here," called my husband in a muffled voice.
He was a tad bit hard to understand, seeing as how his whole head was deep into our cabinet that we use as a pantry.  Pulling out his head from the pantry, he reached way in the back and extracted four (4) bottles of soy sauce.
Now I do not want to run out of soy sauce, seeing as how I do like to stir fry and combined with garlic, brown sugar, and oil, it makes my favorite grilling marinade.  Still, my kitchen is not that large, so accumulating that many of something is not a great idea.  There is danger in not using it fast enough as you watch your expired food go down the drain along with your hard earned cash that you paid for it.
I was thinking of this the other day as I helped a client organize a large pantry for a family.  With both spouses cooking, the cook does not always know if there is a spare in the house.  I implemented an easy little system I now use.
In some cases, you can stock your spare right behind the original, such as a new olive oil bottle sitting right behind the opened one.  That is  great but that does not always work.  Open the fridge and try to find room for the new mayonnaise to set by the old one.  Or try to cram another container of cinnamon or cumin on the spice turntable next to the old one.
Since they cannot be stored where you normally store that item, they get shoved in the pantry.  Since they are not consumed daily, like cereal or canned soup, they end of gradually working their way to the back, dark corner where they sit forgotten.  Meanwhile, you spend more money at the store to buy another.
What is the solution for extra condiments and staples? – The answer is a permanent marker:
Stock a marker in your kitchen drawer or even tape a magnet on it and hang it on the fridge.
When you come in from grocery shopping, do place groceries away where they belong.  When you open the refrigerator and find a mayonnaise is already open, grab your maker.  Write a large "2" on the lid.  This way, when the jar is empty, the "2" reminds you that you have a second jar available.  Repeat that process on condiments, oils, spices, and the like.
No more running to the store for something you already have on hand.  When you see the "2," head to the pantry.  For the price of a marker, you can save a ton on groceries and gas over the course of a year.
---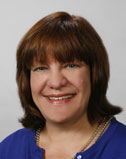 Author Lea Schneider, a columnist for What's Cooking America, is a freelance writer and organizational expert whose organizing ideas have been published in many magazines including Woman's Day, Better Homes and Gardens Kitchen and Bath Ideas, Family Circle, Parents Magazine, as well as numerous newspapers and websites.  She is a member of the Association of Food Journalists.
Getting organized is all about living simpler and making things easier.  The bonus is it often leads to saving money.  Lea Schneider's kitchen organizing columns tell you how to organize the many things that relate to kitchens, menus, meals, and special food events.
Check out all of Lea Schneider's helpful home and kitchen columns at Organizing Kitchens, Pantries, Menus and Meals.
Comments and Reviews