How To Plan the Perfect Picnic
Between the no-see-ums and the sunburn, there is still fun to be found out-of-doors in the coming months.  Otherwise, why do we go to so much trouble?  In case you have not seen a no-see-um (lucky you!), then I will update you and tell you they are some pesky, biting, teeny-tiny critters here in the South.  Down here, we put on some Skin-So-Soft, ignore them and get on with outdoor dining.  It is just too much fun to miss out.
You cannot hold us back from a lawn chair and a basket.  Mother's Day, graduation barbeques, Memorial Weekend, family reunions, company picnics, Father's Day and the 4th of July beckon.  We will be packing and unpacking right up through Labor Day.
The hard part of all this outdoor dining, besides the no-see-ums, is all that organizing.  Every time you turn around you are trying to figure out what to pack, what to bring, what you might need.  It seems nearly every weekend, I am turning in a circle in the middle of the kitchen trying to figure out what I forgot to pack.  To make picnicking and outdoor dining easier, I created a checklist which I keep in my picnic basket.  I keep adding to it. I have added it here to make your summer more organized.
Picnic Checklist
Picnic Location:
_____ Do chairs or blankets work best?
_____ Are there any electrical outlets?
_____ Will you need extension cords to get power to a table?
_____ Are there enough picnic tables?  Do you need to bring more?
_____ How about restroom facilities?  Do you need to bring soap or paper?
_____ Is there a grill on hand?
_____ If you are there after dark, are there any lights?
Picnic Planning:
_____ List the tasks you need to delegate. Need someone to man the grill, pick up ice, start some games, and help with clean-up?  Make a list and delegate.
_____ Designate a meal time- place appetizers or snacks out to hold people off from digging in the picnic foods before the meal is really ready.
Cooking and Dining:
_____ Grilling?  Do you need gas and charcoal?
_____ Grilling tools
_____Fire starter or matches
_____Seasonings or sauces for meat
_____ Pot holders
_____ Cooking utensils
_____ Serving utensils
_____ Plates
_____ Flatware
_____ Bowls
_____ Napkins
_____ Insulated container for beverages
_____ Sharp knife and small cutting board
_____ Corkscrew
_____Salt and pepper
_____Sugar or sweetener packets
_____Condiments- the restaurant-size packets are perfect
_____Tablecloth
_____Apron – sometimes picnic food can spill in transportation or barbecuing can be messy
Comfort:
_____Chairs
_____Extra tables
_____Picnic blankets
_____Plastic sheet for under blanket in case the ground is damp
_____Beach umbrella or shade awning
_____Beach towels – which can make a make-shift pillow or cover you up from too much sun or wind
Entertainment:
_____ Games
_____ Playing cards
_____ Frisbee
_____ Wiffle ball or other ball games
_____ Music
_____ Camera to record all the fun
_____Books and/or magazines
_____Puzzles
_____Taking a pet?  Remember their supplies.
Safety:
_____ Cell phone
_____ Bug spray
_____ Sun block
_____ First aid kit
_____ Sunglasses and hat
_____Flashlight
_____ Food safety: keep cold foods below 45F and hot foods above 140F.
Clean-up:
_____ Paper towels or towels
_____ Trash bags
_____ Disinfecting wet wipes
_____ Soap
_____ Toilet tissue
Menu Making Tips:
It is easier to pack foods that need to stay on ice that it is to keep them hot at a picnic.
Make sure you have a way to keep them hot or cold as you plan your menu.
Go for finger foods.  They are much easier to eat while holding a plate.
Remember to plan on lots of beverages and always pack water
Consider a potluck. It makes life easy!
Food Packing Tips:
Do not use your picnic basket for hot or cold food.  Do use it for all the other items that you need.
Hot items:  Laundry baskets are great for transporting items.  Line a laundry basket with a beach towel.  Then wrap each casserole or Crock-Pot in another beach towel and nestle into the baskets.  The towels provide insulation to keep things warm, protection from the items banging against each other and if something sloshes out of the dish, it will not get all over the car.  Just throw the towels in the wash later.
(1)  To pack hot dishes, line a laundry basket with a beach towel.
(2)   Wrap a second beach towel around your hot casserole or Crock-Pot.  This helps prevent it from moving about, crashing into something else, and sloshing over.
---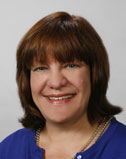 Author Lea Schneider, a columnist for What's Cooking America, is a freelance writer and organizational expert whose organizing ideas have been published in many magazines including Woman's Day, Better Homes and Gardens Kitchen and Bath Ideas, Family Circle, Parents Magazine, as well as numerous newspapers and websites.  She is a member of the Association of Food Journalists.
Getting organized is all about living simpler and making things easier.  The bonus is it often leads to saving money.  Lea Schneider's kitchen organizing columns tell you how to organize the many things that relate to kitchens, menus, meals, and special food events.
Check out all of Lea Schneider's helpful home and kitchen columns at Organizing Kitchens, Pantries, Menus and Meals.
Comments and Reviews