Small Appliances May Make a Large Mess
The smell of waffles on the occasional Sunday morning creates memories.  Finding a home for the waffle maker is not as fun. The same goes for that food processor you break out only during massive cooking over the holidays and the ice cream maker you bought on a lark.  Then there is the rice steamer, quesadilla maker, deep fryer, blender, chopper, counter-top roaster, popcorn maker, juicer, donut maker, and more.
Cooking is great fun!  Some of these gadgets are just that – a fun thing to have.  Others are really a tool and help you do the work you need to get done.  Either way, organizing the small appliances, their attachments, and directions can help you enjoy them even more.
Tips for Storing Small Appliances:
Keep it or lose it – Make sure you really want to keep it before worrying about storing it.  Sometimes, you get gadgets as a gift but find you really do not use them.  Ask yourself if you love it, use it, or need it?
Countertop or hidden storage  – Decide which ones you use every day.  If you use something daily, such as a coffee maker, then find a home on the countertop.  If you use it less often, then hide it away. If you use it rarely (such as at the holidays) but still want to keep it, you might even store it on a shelf in the laundry room or garage.
Gather parts or spend time hunting – Many small appliances come with interchangeable parts.  You can stash a food processor in a cabinet but it just becomes a cluttered mess if all the blades and gadgets, that came with it, are rolling around next to it.  Using a small basket to hold both the appliance the parts makes for tidy storage, as seen with this food processor.  For an item too big to fit in the basket, a small basket with parts stored next to the appliance is a great idea.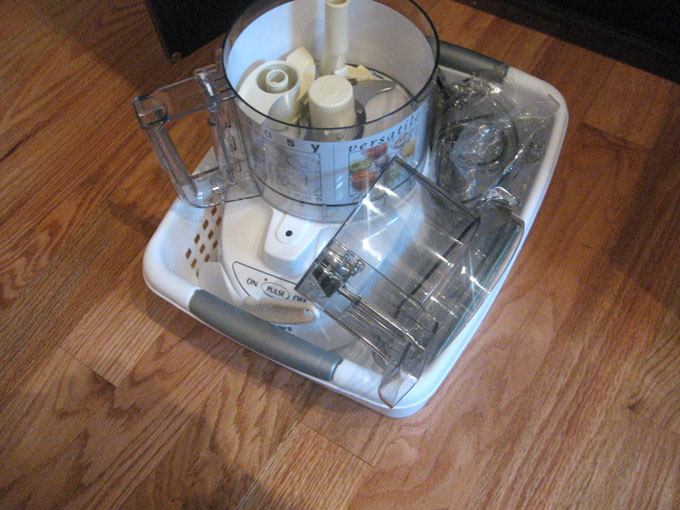 Tall or short – Begin your storage hunt with tall items such as your standing mixer or blender.  Not every cabinet has space for such tall items. The height will dictate which cabinet they need to go in.
Use in the storage or pull it out – If you can add electrical power to your storage area, you might be able to use the item right where it is stored.  An electrical outlet in the pantry meant the can opener; toaster oven and toaster can be used without being removed from the pantry.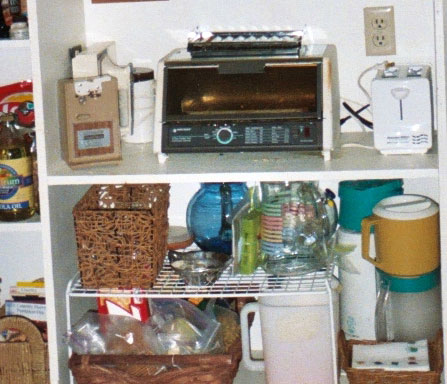 Create or find storage – You might be able to repurpose all or part or a piece of furniture for small appliance storage.  A free standing pantry or china cabinet can create great storage that also looks great in the room.
Directions or recipes – Recipes that come with small kitchen appliances are usually great because they have been tested them over and over. Keep track of directions, warranties and recipes for your appliances by using a three-ring binder with clear pocket sheet protectors.
---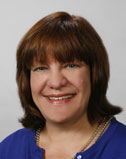 Author Lea Schneider, a columnist for What's Cooking America, is a freelance writer and organizational expert whose organizing ideas have been published in many magazines including Woman's Day, Better Homes and Gardens Kitchen and Bath Ideas, Family Circle, Parents Magazine, as well as numerous newspapers and websites.  She is a member of the Association of Food Journalists.
Getting organized is all about living simpler and making things easier.   The bonus is it often leads to saving money.  Lea Schneider's kitchen organizing columns tell you how to organize the many things that relate to kitchens, menus, meals, and special food events.
Check out all of Lea Schneider's helpful home and kitchen columns at Organizing Kitchens, Pantries, Menus and Meals.
Comments and Reviews