I first tasted this wonderful classic stew when I was a teenager (that was a while ago), and I have been a fan ever since.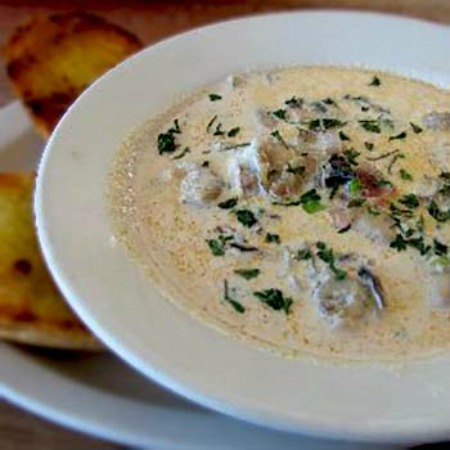 The secret to the rich buttery warm flavor is coddling the oysters in the milky brew. This heirloom recipe is easy to make and is the best Oyster Stew recipe that you can find.  Many families enjoy serving this stew as part of their Christmas Eve tradition to feature seafood dishes.
Check out our Seafood and Fish recipe index page.
Oyster Stew Recipe:
Keyword:
Best Oyster Stew Recipe
Instructions
The most important factors in preparing Oyster Stew; not boil the milk and do not overcook the oysters. Be careful to avoid overcooking oysters, which causes them to become tough.

Drain the oysters, reserving their liquor. I like to strain the oyster liquor with a fine strainer to remove any sand.

In a large pan over medium heat, melt butter. Add oysters and simmer very gently for about 2 to 4 minutes or until the edges of the oysters curl.

While the oysters are simmering, in a separate saucepan over low heat, slowly heat the milk, cream, and the strained oyster liquor (do not boil).

When the oysters are cooked, slowly add the hot milk mixture to the oysters, stirring gently. Season with Tabasco, salt and pepper. Remove from heat.

Serve in warm soup bowls and garnish each bowl with parsley, chives, or green onions and a generous pat of butter.
Recipe Notes
* The amount of oysters used may be varied according to your taste.  Also learn How To Shuck Oysters if using fresh oysters.
Watch a video on how to make the Best Oyster Stew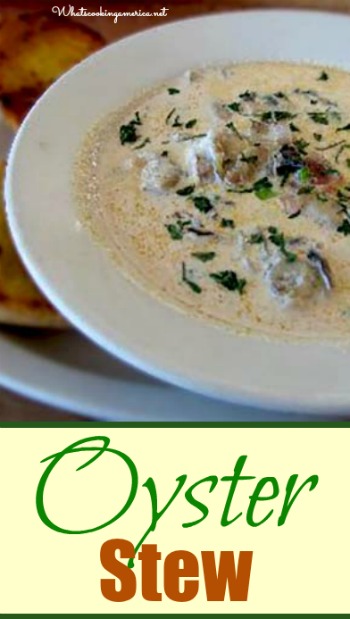 Comments and Reviews