My son-in-law's friend, Jesse Amezcua, brought this wonderful Mexican Pork Chile Verde to a potluck gathering and the whole crowd fell in love with this dish.
A quote from my daughter Brenda Weller:
"As soon as I took a bite, I was immediately reminded of a meal my best friend's mother used to always have stewing on the stove and referred to it as her peppers.  We used to eat this with homemade tortillas enjoying the spicy and comforting flavors.  I just had to learn to make this meal, and spent an evening quizzing Jesse on all the steps to prepare this dish.
My first attempt I made "gringo" style using jalapeno chile peppers with the seeds removed and it came out so bland.  It was nowhere close to the wonderful flavors Jesse brought over.  I called him again and found out he used the hotter Serrano chile peppers with the seeds left in.  I learned as the peppers boil down, they become milder in flavor.  On my second attempt following Jesse's instructions, the verde sauce tasted perfect!  It had a slow heat build up that slightly burned my mouth and lips and cleared my sinuses.  It was spicy enough, but not too hot to make me cry or run for milk.  It was wonderful and my husband agreed that I got it down."
There are many variations on how to prepare a Chile Verde and this is one version that is sure to please!  Here are more delicious versions of a Pork Stew with Green Chiles and Slow Cooker Pork Chile Verde Stew.
Pork Chile Verde Recipe:
Keyword:
Pork Chile Verde Recipe
Instructions
In a medium-size pot over medium-high heat, add the pork cubes with just enough water to cover the pork. Bring to a boil and cook until the pork is almost done. Remove from heat, drain off the water and discard; set the cooked pork aside.

In a separate pot, place the tomatillos, chile peppers, and red tomato. Fill the pot with just enough water to cover the vegetables. Bring to a boil over high heat. Let boil until the tomatillos start to turn a light yellow color and the skins roll off the tomatillos and tomato. Remove from heat and drain off the water and discard. Try not to lose all the seeds when draining off the water, as the seeds are part of the flavoring.

Add the tomatillo/pepper mixture, onion, and whole garlic cloves to the bowl of your blender; blend until pureed. Taste and add salt, if necessary. If you want a thinner consistency or need to reduce the spicy heat, some water can be blended in. You now have created your Verde Sauce. The Verde Sauce can be made 1 day ahead. Transfer to small bowl; cover and chill until ready to use.

If you want to make a larger batch of Verde Sauce, the ratio of tomatillos to peppers is 2 to 3 tomatillos to 1 chile pepper (depending on the size of the tomatillo).

In a large pan over medium-high heat, drizzle olive oil to coat the bottom of the pan. Once oil is heated, add chopped garlic cloves and pork. Cook until the pork chunks are browned on all sides. Pour in the prepared Verde Sauce and stir into the pork. Bring just to a boil and then turn the heat down to low. Cover with a lid and let simmer for approximately 20 to 30 minutes. Additional chicken broth may be added if the Verde Sauce cooks down too quickly.

Add the torn spinach leaves to the pork verde mixture right before you are ready to serve. Stir in the spinach and let cook down until the leaves starts to shrivel. Remove form heat.

Serve with Flour Tortillas, cooked beans, and rice (I like to serve the Pork Chile Verde with Cilantro Lime Rice). For the beans, I used canned pinto beans and let some shredded cheese melt on top for visual effect.
Recipe Notes
* Tomatillos are also called "tomate verde" in Mexico (which means green tomato) and are considered a staple in Mexican cooking. Tomatillo is a member of the nightshade family, related to tomatoes. It now grows everywhere in the Western Hemisphere and is common in Texas gardens.  The fruit of the tomatillo is green and about the size of a large cherry tomato. The inside is white and meatier than a tomato. They grow to maturity inside of a husk. They can range in size from about an inch in diameter to the size of apricots. They are covered by a papery husk which may range from the pale green color of the fruit itself to a light grocery-bag brown. The husks are inedible and should be removed before use.

** Serrano Chile Peppers: (suh rah noh) - The serrano chili pepper is a smaller version of the jalapeno, similar in color, but smaller, about 1 to 2 inches long, 1/2 inch wide.  They are commonly red, brown, orange, or yellow.  Moderate to very hot with an intense bite. Serrano chile peppers have thin walls, and they do not need to be steamed or peeled before using, making it the easiest chile pepper to use for salsas.  The serrano is said to be about 5 times hotter than the jalapeno chile pepper. 
Cooked Chile Pepper Hotness:
2 cooked Serrano chile peppers = mild spice (family friendly)
3 cooked Serrano chile peppers = medium spicy
4 to 5 cooked Serrano chile peppers = spicy hot!
Safety Warning:  When handling hot chile peppers, do not let your skin come into contact with the seeds.  It is recommended to wear gloves or generously cover your fingers with shortening or cooking spray.  If the chile pepper seeds do come into contact with your skin, the seeds can create a burning sensation - do not rub your eyes!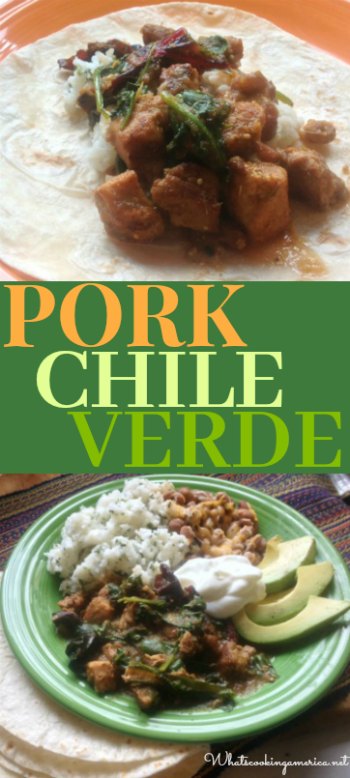 Comments and Reviews