Game Meat Recipes:
Best game recipes that include elk, venison, and mincemeat recipes.  This collection is not large, but it contains the best game meat recipes.  Learn to make "real" delicious mincemeat that actually contains meat!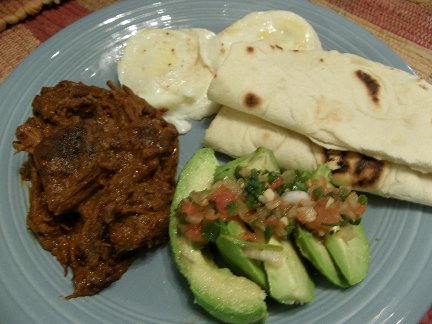 Cooked Elk Meat
Elk is one of the lowest fat red meats that can be found.  It is lower in fat and cholesterol than beef, chicken, turkey, and pork.  It also has a wonderful rich taste that likens it to a good piece of beef. It is incredibly high in iron, and can be used any way that beef can be used.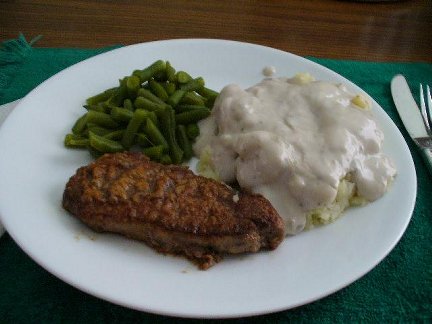 My sister-in-law, Shirley Roth of Alamogordo, NM, sent me these photos of cooking an Oryx (antelope) steaks from White Sands, NM.  She cooked it the same way you would cook venison steaks (it is my husband's favorite way of cooking wild game steaks).
Mincemeat Recipes: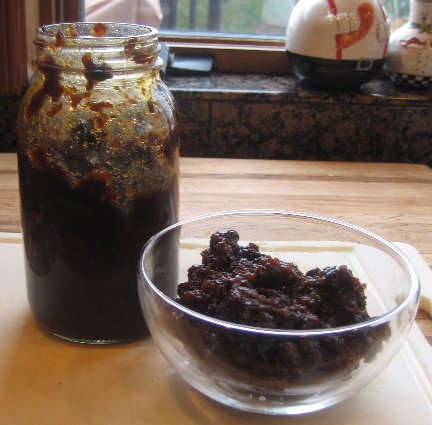 Elsie's Green Tomato Homemade Mincemeat
Elsie was a wonderful woman who went to our church.  She made the most delicious mincemeat and would sell it during the Christmas season at a bazaar she held.  I always bought most of her supply and still have some in my pantry.  In my family it is a Christmas tradition to have a mincemeat pie for dessert.
Grandma Myers' Homemade Mincemeat
During the Depression in the 1930s, my grandfather used to call venison "land salmon" because the deer that he killed were out of season.  He hunted deer all year long to feed his family.  My mother said that he always shared it with his neighbors.  This is my Grandma Myer's mincemeat recipe that my mother also used in her great Mincemeat Pies.
Great Grandma Miller's Homemade Mincemeat
This family recipe for homemade mincemeat was shared with me by Joy Chowning of Oregon.  Joy says, "This is my great grandma Miller recipe for mincemeat.  It is highly sought out by my friends and family and has been a family tradition for over a hundred years that I know of."
Recipes using Mincemeat (homemade mincemeat or purchased mincemeat):
Old-Fa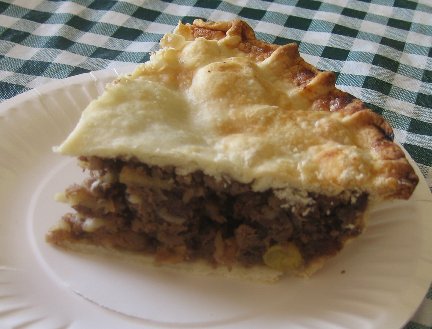 shioned Mincemeat Pie
This has been my favorite holiday pie since I was a young girl. My grandmother, Mabel Myers, used to make her own homemade mincemeat. Check out her recipe above.
Great Grandma Miller's Mincemeat Pie
My great grandma added the apples to stretch the mincemeat supply. Non-mince lovers absolutely love this pie. The only downfall of making this pie so delectable that the pie doesn't stay around very long!
Mincemeat Bars
A blanket of snowy white sugar covers these sweet, delicious bars. The mincemeat, molasses, raisins, and brown sugar flavors, enhanced by the orange and vanilla extracts combine to give a wonderful rich taste. Perfect for your fall and winter dessert table.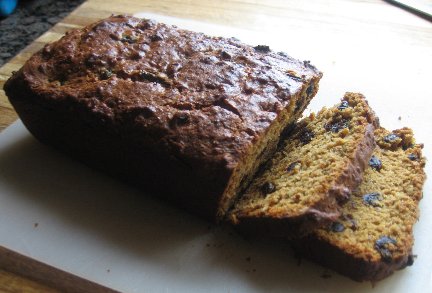 Mincemeat Nut Bread
I am always looking for new ways to use mincemeat and this quick bread is a delicious and easy way!
Comments and Reviews