Dates Recipe Collection
From sweet to savory, this dates recipe collection has a variety of unique treats that will satisfy your cravings.  Dates are such a versatile fruit, once you start to cook with them you will not want to stop.  Impress your family and friends at your next get together by serving some of the tasty snacks from this dates recipe collection.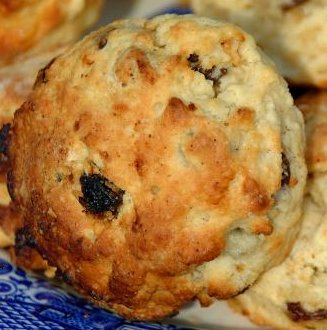 Date Drop Scones
Since I love dates, adding them to scones make sense to me!  These scones are so delicious and tender. They are a delicious treat any time of the day.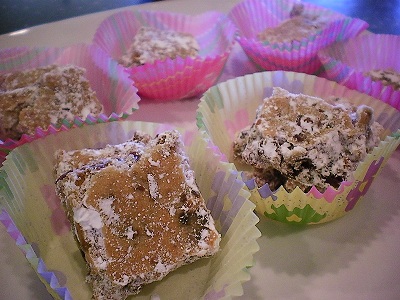 Date Nut Bars
Recipe from Lisa Jaworski. Lisa says, "This family favorite recipe comes from my Great Grandmother Marie, who came here from Caserta, Italy in 1898 through Ellis Island. Don't know where she got the recipe, but she was a wonderful chef trained by the nuns. We used to sneak these treats off the tray when we were kids. Well, at least we thought we were sneaking them, but my Mother probably knew all along."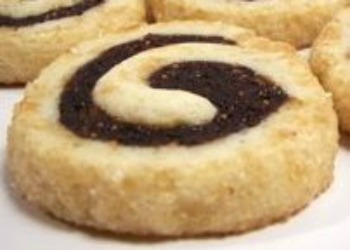 Date Pinwheel Cookies – Date Swirl Cookies
My mother made these delicious date cookies every Christmas season when I was young. I've always loved these cookies!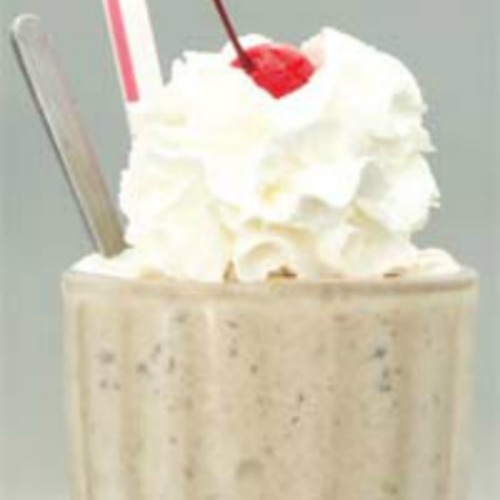 Date Shake – Date Milkshake
On of the tastiest culinary creations from California is the date shake where date shakes are commonly made in the date-growing region of southern California. Decades ago, you could find lot of places to purchase date shakes in California. Sadly, this is not true today! But don't worry – just make your own with the recipe below. The date shakes are filling, delicious, and full of calories! This is a shake you eat more than you drink as the shake is very thick.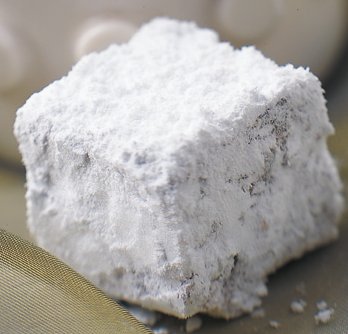 Date Squares
Attention date lovers! You'll absolutely love these date squares – I do!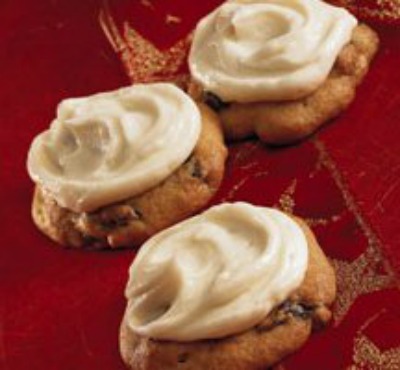 Frosted Date Cream Cookies
These cookies are very moist, chewy, and delicious.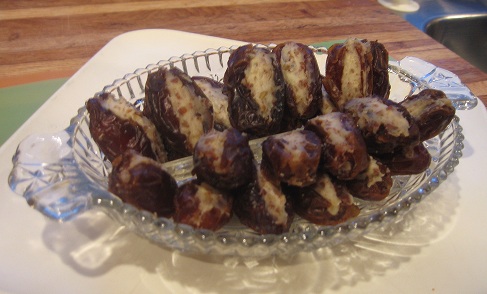 Gorgonzola Stuffed Dates
These dates are great as a finger-food appetizer, part of a cheese course, or just anytime to eat. They are so easy to make and so delicious!
Moroccan Fruit Salad
This fruit salad is delicious with a piece of creamy cheese.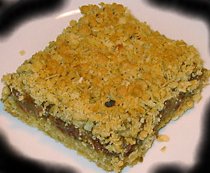 Oatmeal Date Squares – Matrimonial Date Bars
This recipe is from my mother, Dorothy Hagerman. She originally got this recipe from her Aunt Dale. As such, I honestly don't know how old this recipe is. I do know that it is delicious and one of my favorite bars.  These bars are also great topped with sweetened ice cream or a vanilla custard, but I love to just eat them as they are!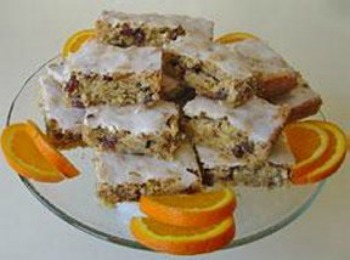 Orange Date Nut Bars
These cookies are a very chewy and delicious cookies. They make a great Christmas cookie.
What's Cooking America copyright 2004 by Linda Stradley – United States Copyright TX 5-900-517- All rights reserved. – Privacy Policy
Comments and Reviews