Father's Day – A Feast For My Father 
In my hometown of Atlanta we are celebrating the 75th anniversary of the publishing of the book, Gone With The Wind.  I recall how much Gerald O'Hara, Scarlett's Irish-born dad loved his wife, children and, of course, Tara, and how proud Rhett Butler was to be a father to a little girl, albeit for a short time.  Fathers are special and those like me who are lucky enough to have theirs still around, should think about a Father's Day feast for the dear guy this month as we celebrate the men who occupy this hallowed status.
My father remains my hero.  A combat soldier in World War II who still hates war.  A decent guy who did his best to give his family a wonderful life and never thought of expecting anything in return.  But, my dad also enjoys good food, particularly things that are farm fresh, often advising me during my adolescent "know-it-all" days that home grown tomatoes would extend my life.  Now, I pray he's right.
My feast for Father's Day is what I would serve the great blockade-runner and smuggler, Captain Rhett Butler, a man who enjoyed the finer things in life and, according to Margaret Mitchell's book, got what he wanted.  Because Rhett Butler was from Charleston, the great epicurean center of the Southern Atlantic Coast, lived in Atlanta, traveled to Paris and New York, and had business in New Orleans, we can assume that he loved Champagne, was very familiar with the wines of the world and had a refined palate that was attuned to great dishes that, as we say down here, were properly prepared.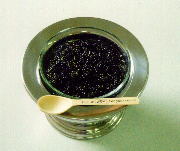 We will begin his feast with a few pours of chilled Champagne served with snacks that are salty.  Caviar in some form; perhaps something with anchovies?  This will stimulate conversation and invigorate those appetites.
The first course should have roots in Charleston and Savannah, two cities that have a related food heritage.  My choice is She Crab Soup, that fabulous dish made with crab roe and seasoned with a touch of fine sherry.  I would not hesitate, by the way, to serve a quality semi-dry sherry with it.
Next, to honor my father, Atlanta, Scarlett and Rhett, I'm serving roasted pork loin in Port with prunes according to that great cook Edna Lewis' recipe.  The wines for this rich, flavorful entree will be a choice of Chambertin, the great red Burgundy that was Napoleon's favorite and, for those who prefer something more robust, a Tannat from Uruguay.  (Buy one bottle soon and you'll be hooked.)   Ms. Lewis lived for many years near Atlanta and her recipes and wonderful stories occupy many pages in her collectible cookbooks.
In 1945, Dad was a military attach in New Orleans to the World War II hero General Jonathan Wainwright, and even lived for security purposes in the Presidential Suite of the historic Roosevelt Hotel.
To complete my feast for Dad, I selected a dessert, Charlotte Russe, a dish I once devoured at a private dinner at Antoine's, the fabled French Quarter gourmet shrine.  The whipped cream, custard, berries, ladyfingers creation is memorable a quarter century later and it is good and rich enough to salute my best friend and life mentor.  Wine?  I saved an Australian treasure: a 2001 Botrytis Semillon from New South Wales.  It's rare, valuable and would be hard to equal. Just like the super fellow I'm honoring.
HAPPY FATHER'S DAY!
---
Doc Lawrence is a veteran food and wine journalist based in Atlanta and Fort Lauderdale.  Doc Lawrence writes and lectures regularly about subjects in which he is a recognized and acknowledged expert – wine and food, theater, travel and cultural tourism, visual art and music.  His works have earned praise from many editors and publishers.  Check out all of Doc Lawrence's
Sips Across America
articles.
Comments and Reviews