Autumn Afternoon Tea Menu – Tea Travels!™
Excerpt and Photos from AFTERNOON TEA – TIPS, TERMS and TRADITIONS by Ellen Easton ©2006-2020 – All Rights Reserved
Whether your afternoon tea is prepared from scratch, store bought items, or a combination of the two, the key to any good party is a balanced menu.  The occasion need not be an expensive endeavor, provided all items are served fresh and presented in a style pleasing to the eye, your guests are certain to have a great time.  Do not be a tea snob, but regardless if the teas served are loose-leaf or from a tea bag, all tea must be decanted before pouring.
Check out more of Ellen Easton's Tea Travels™ articles and recipes.
Learn about the History of English High Tea and more delicious Afternoon Tea Recipes.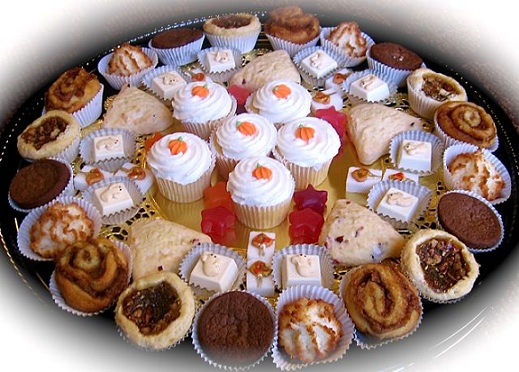 Sandwiches and Savories: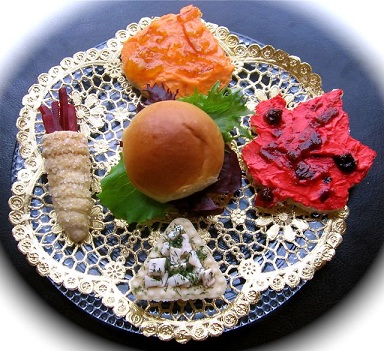 Red Maple Leaf Cream Cheese Fig Sandwiches
Autumn Leaf Orange Marmalade Savory
Marinated Beet and Roasted Walnut Cornucopia
Creme Fraiche/Devonshire Cream and Preserves
Sweets:
Vanilla Cupcakes
Toasted Coconut Oatmeal Cookies
Mini Cinnamon Rolls
(just make them smaller than regular cinnamon rolls)
Teas, Tisanes and Beverages:
Earl Grey Green Tea
Tuscan Pear Rooibos
(also known as Red Bush or Red Tea)
---
TEA TRAVELS™ – Wishing You Happy TEA TRAVELS!™  Tea is the luxury everyone can afford!™ and Good $ense for $uccess are the trademarked property of Ellen Easton/ RED WAGON PRESS
Ellen Easton, author of Afternoon Tea~Tips, Terms and Traditions (RED WAGON PRESS), a lifestyle and etiquette industry leader, keynote speaker and product spokesperson, is a hospitality, design, and retail consultant whose clients have included The Waldorf=Astoria, Plaza Hotels and Bergdorf Goodman.  Easton's family traces their tea roots to the early 1800s, when ancestors first introduced tea plants from India and China to the Colony of Ceylon, thus building one of the largest and best cultivated tea estates on the island.

Purchase Ellen Easton's Tea Books:
Each 5 x 7 book is $20 postpaid Continental USA only.  Wholesale and fundraising accounts welcome.  Include name, address, zip code, and phone number for shipping.  All Sales Final. Check or MO order payable to:  RED WAGON PRESS, 45 East 89th Street, STE. 20A, New York, NY 10128-1256.  All inquires to teatravels@aol.com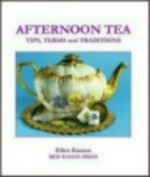 AFTERNOON TEA…TIPS, TERMS and TRADITIONS
72 pages of how to's, 27 photos, history, etiquette and FAQ about afternoon tea, serving styles and more.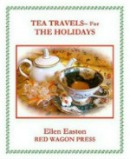 TEA TRAVELS™ – FOR THE HOLIDAYS
64 pages, 21 color photos. A complete holiday menu includes 25 easy to prepare recipes; theme teas, decorating & gift ideas; invitation template and secret sources.
Comments and Reviews