Afternoon Tea From the Garden – Menu
Excerpt from AFTERNOON TEA – TIPS, TERMS and TRADITIONS by Ellen Easton ©2006-2020 – All Rights Reserved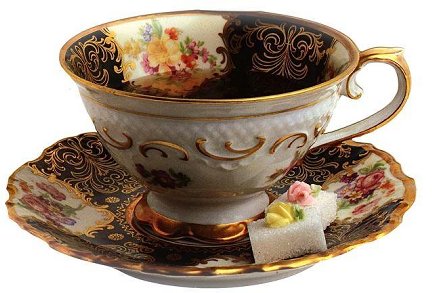 Photo by Ellen Easton ©2020 All Rights Reserved.
A traditional garden afternoon tea menu was not created with the dietary restrictions one faces in today's modern world.  To be mindful of vegetarians, as well as those watching high cholesterol, blood sugars, and heart healthy choices, creating a healthy afternoon tea menu can be a challenge.
Summer is the perfect time of year to make use of nature's bounty, especially whilst entertaining outdoors.  The garden is a wonderful resource from which one can devise an imaginative, yet tasty menu.  Inspiration can come from many avenues, as in the example of my childhood friend Betsy's black bean salad recipe, which is easily transferred from a side dish to a tea savory when served in the hollow of an endive leaf.
Explore your own garden and the local green markets to find the freshest ingredients possible and without a doubt, by doing so, your summer tea parties will be the talk of the town.
Afternoon Tea from the Garden Menu
SAVORIES
(All fillings are made with non-fat plain Greek Yogurt, lemon juice and/or a vinegar base dressing)
Hummus filled Cucumber Cup
Betsy's Black Bean Salad in Endive Leaf
Chopped Egg and Olive Salad in Lettuce Wrap
Marinated Diced Artichokes in Bite Size Tomatoes
Diced Asparagus, Capers, and Pimentos in Celery Stalk
SCONES
Apricot Scones or Lavender Scones or Rose Petal Drop Scones
Orange Marmalade or Rose Petal Jam
SWEETS
Dark Chocolate Dipped Strawberries
Melon Flower Shapes with Grape Centers
Fruit Kebobs of Black Berries, Blue Berries and Cherries
TEAS AND INFUSIONS
Hot or Iced Tea (always decanted)
Jasmine Dragon Pearl Tea, Moroccan Mint Tea, Peach Tea,
Rose and Violet Sugar Cubes
Check out more of Ellen Easton's Tea Travels™  articles and recipes.  Learn about the History of English High Tea and more delicious Afternoon Tea Recipes.
---
TEA TRAVELS™ – Wishing You Happy TEA TRAVELS!™  Tea is the luxury everyone can afford!™ and Good $ense for $uccess are the trademarked property of Ellen Easton/ RED WAGON PRESS
Ellen Easton, author of Afternoon Tea~Tips, Terms and Traditions (RED WAGON PRESS), a lifestyle and etiquette industry leader, keynote speaker and product spokesperson, is a hospitality, design, and retail consultant whose clients have included The Waldorf=Astoria, Plaza Hotels and Bergdorf Goodman.  Easton's family traces their tea roots to the early 1800s, when ancestors first introduced tea plants from India and China to the Colony of Ceylon, thus building one of the largest and best cultivated teas estates on the island.

Purchase Ellen Easton's Tea Books:
Each 5 x 7 book is $20 postpaid Continental USA only.  Wholesale and fundraising accounts welcome.  Include name, address, zip code, and phone number for shipping.  All Sales Final. Check or MO order payable to:  RED WAGON PRESS, 45 East 89th Street, STE. 20A, New York, NY 10128-1256.  All inquires to teatravels@aol.com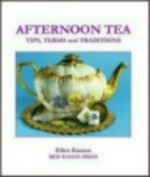 AFTERNOON TEA…TIPS, TERMS and TRADITIONS
72 pages of how to's, 27 photos, history, etiquette and FAQ about afternoon tea, serving styles and more.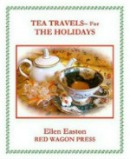 TEA TRAVELS™ – FOR THE HOLIDAYS
64 pages, 21 color photos. A complete holiday menu includes 25 easy to prepare recipes; theme teas, decorating & gift ideas; invitation template and secret sources.
Comments and Reviews