Ellen Easton shares with us her table settings and menu to plan a theme for a Winter White Afternoon Tea.
Per Ellen Easton, "A winter white afternoon tea is a welcoming way to celebrate the New Year. Whether a quiet moment to savor the day or virtual zooming with friends and family until such time gathering together in person is once again safe. May all of your afternoons be filled with tea and friendship."
Recipe and Photos by Ellen Easton 2021 ©All Rights Reserved
Check out more of Ellen Easton's Tea Travels™ articles and recipes.
Theme teas are not traditional teatime events, thus allowing one to "break the rules". When creating a white theme tea menu by all means do add in alternate flavors to enhance the base of the basic whites you have chosen. Decorating with a small white floral vignette is a lovely touch for your tea tray or table.
Flower Arrangement Ideas for Winter White Afternoon Tea
Winter White Afternoon Tea Menu: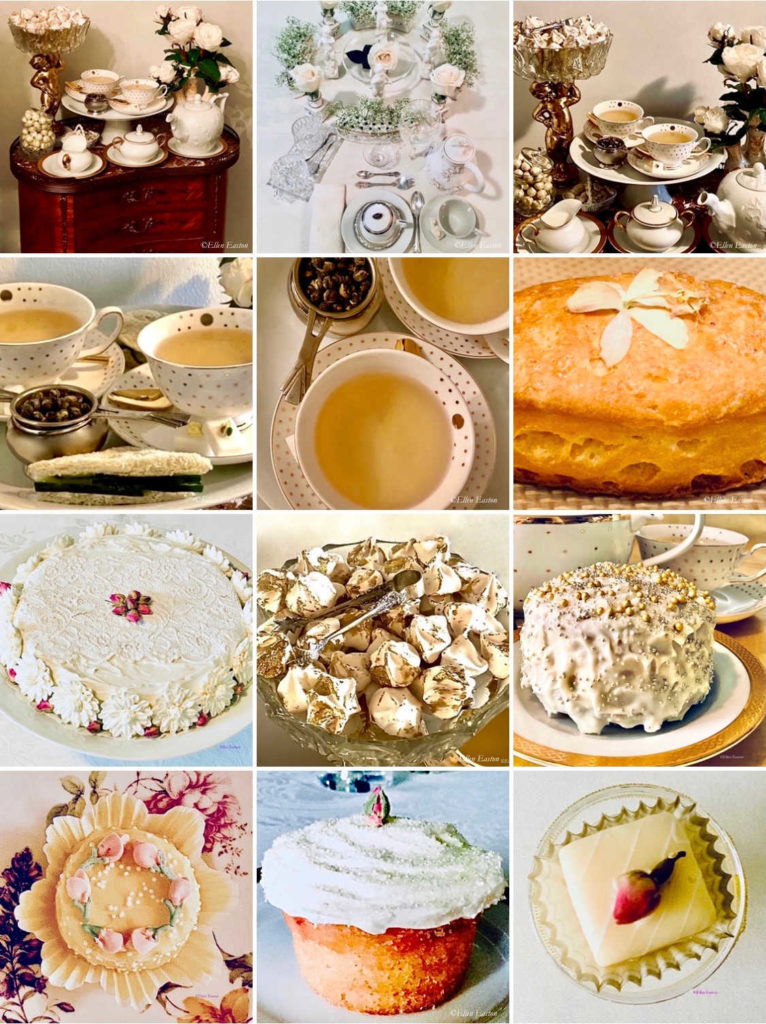 Sandwiches and Savories
Vichyssoise Demitasse with Chive Crouton and Mousse
Turkey Slider; Egg White Tartlet; Tuna in Endive Leaf; Cucumber and Boursin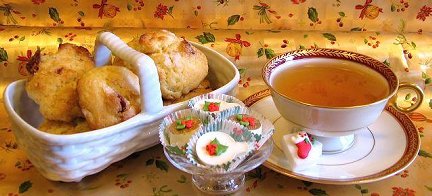 Sweets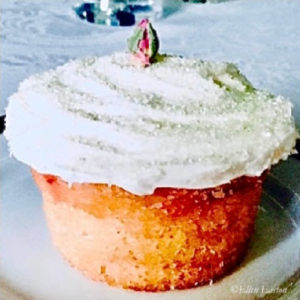 French Vanilla Cake; Petit Fours; White Sugar Almonds
---
TEA TRAVELS™ – Wishing You Happy TEA TRAVELS!™  Tea is the luxury everyone can afford!™ and Good $ense for $uccess are the trademarked property of Ellen Easton/ RED WAGON PRESS
Ellen Easton, author of Afternoon Tea~Tips, Terms and Traditions (RED WAGON PRESS), a lifestyle and etiquette industry leader, keynote speaker and product spokesperson, is a hospitality, design, and retail consultant whose clients have included The Waldorf=Astoria, Plaza Hotels, and Bergdorf Goodman.  Easton's family traces their tea roots to the early 1800s, when ancestors first introduced tea plants from India and China to the Colony of Ceylon, thus building one of the largest and best-cultivated tea estates on the island.
Purchase Ellen Easton's Tea Books:
Each 5 x 7 book is $20 postpaid Continental USA only.  Wholesale and fundraising accounts welcome.  Include name, address, zip code, and phone number for shipping.  All Sales Final. Check or MO order payable to:  RED WAGON PRESS, 45 East 89th Street, STE. 20A, New York, NY 10128-1256.  All inquiries to teatravels@aol.com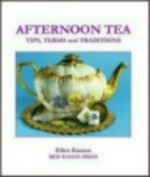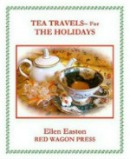 AFTERNOON TEA…TIPS, TERMS and TRADITIONS
72 pages of how to's, 27 photos, history, etiquette and FAQ about afternoon tea, serving styles and more.
TEA TRAVELS™ – FOR THE HOLIDAYS
64 pages, 21 color photos. A complete holiday menu includes 25 easy to prepare recipes; theme teas, decorating & gift ideas; invitation template and secret sources.
Comments and Reviews