Blackberry Custard Torte is a light and wonderful way to serve fresh blackberries for either breakfast or as a dessert.  I like to use the wild blackberries that grow in Oregon.  My husband loves blackberries and this torte always makes him happy.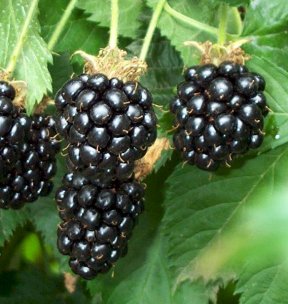 Don't forget to check out my Make-Ahead Holiday Brunch Menu (with recipes) which includes this delicious recipe.
Fresh Blackberry Custard Torte Recipe:
Keyword:
Fresh Blackberry Custard Torte Recipe
Instructions
Blackberry Custard Torte Instructions:
Preheat oven to 325 degrees F. Prepare Crust. Prepare Custard Filling.

Sprinkle 2 cups blackberries over prepared crust. Carefully pour Custard Filling over the blackberries. Bake approximately 90 minutes or until center is almost set (to prevent drips, place springform pan on a shallow baking pan). Remove from oven and cool on a wire rack (center of torte will fall).

To serve, remove sides of springform pan and place on a large platter or cut into serving-size pieces. Top with remaining blackberries and whipped cream.

Torte is best served warm. Store any leftovers in the refrigerator.
Curst Instructions:
In a large bowl with a pastry blender or two knives, cut butter into sugar, baking powder, and flour until particles resemble coarse crumbs.

Stir in egg until dough forms a ball. Press dough onto the bottom and 2 inches up the sides of an ungreased 9-inch Springform Pan; set aside.
Custard Filling Instructions:
In a medium bowl, beat together egg yolks, sour cream or yogurt, sugar, and vanilla extract just until combined.
Recipe Notes
* Select plump, well-colored blackberries.  They should not have stem caps attached.  If hulls are still attached, the berries are immature and were picked too early.  Discard berries showing any signs of decay.
Comments and Reviews