Pineapple Recipes
Check out our wonderful Pineapple Recipe Collection, full of delicious pineapple dishes! Some great ideas on how to enjoy your favorite tropical fruit. Great for desserts and even better on the grill.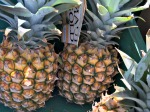 Carrot and Pineapple Cake
This wonderful carrot cake is easy-to-make and so moist!  The pineapple seems to add to the moisture.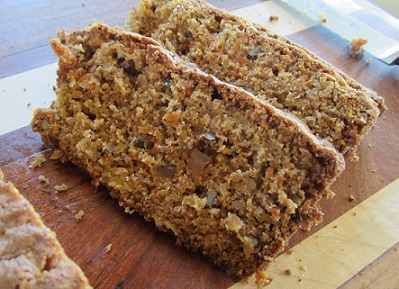 Carrot, Pineapple, and Ginger Bread
This Carrot Bread takes more time to make than other quick breads and also makes more mess in the kitchen. – But when you taste this delicious bread, it will have been worth the time and effort!  I was surprised when I discovered that this bread was even better after sitting overnight.  Think carrot cake without the frosting.
Flambe Seafood Pineapple Boat
I created this dish for a gourmet dinner that I put up for a local charity auction to benefit the Hillsboro School Foundation.  Using the pineapple shells makes a very dramatic, exotic, and beautiful presentation!  This wonderful dish will definitely delight your family and friends.
This is my favorite fresh fruit salad.  My mother-in-law, Gertrude Zemp, taught me to make this when I was a young bride.   It is very refreshing and also low in calories.  I use whatever fresh fruit is in season when making this salad.  The banana dressing is very light and compliments the fruit.  You will never want to make a "yucky" canned fruit salad again!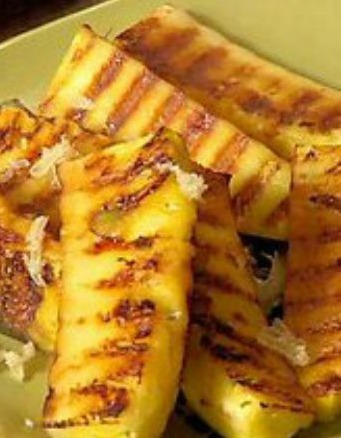 I just love grilled pineapple!Grilling does wonderful things to fruit as it caramelizes the sugars creating a golden brown color and intensity of flavor.  This very simple and elegant dessert is the perfect ending to a heavy barbecue.  The pepper brings out the "grilled" flavor and adds some spiciness.
Roasted (Grilled) Fresh Pineapple Skewers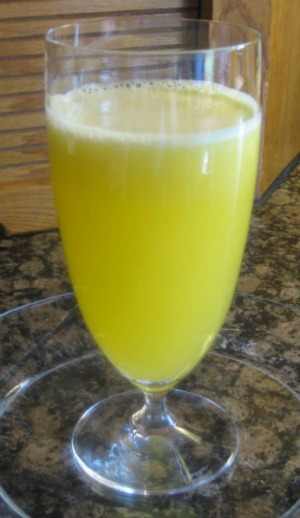 Mexican Pineapple Water – Agua de Pina
Agua Frescas are fresh fruit drinks that are very popular throughout Mexico.  You will find these drinks at street stands all over Mexico and also at restaurants.  They are usually served from large barrel-shaped glass containers (vitroleros).  These fruit drinks are a lot like sorbets, as they freshen the palate.  They provide a perfect balance to the spiciness of Mexican foods.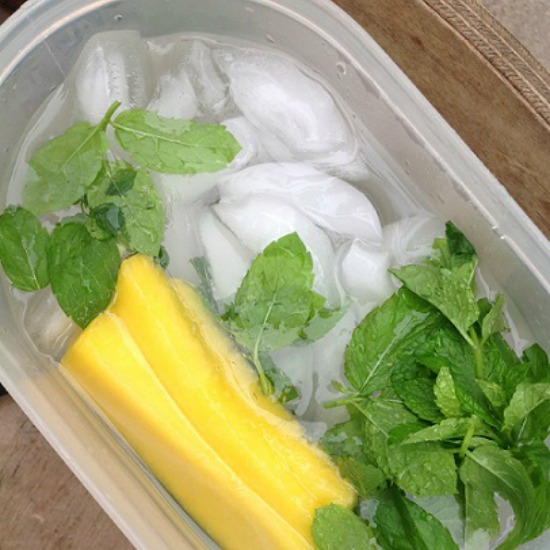 Pineapple and Mint Infused Water
Homemade infused water is cheap, healthy, and so delicious!  Try this delicious and healthy Pineapple and Mint Infused Water.  It's a light, fresh-tasting water that goes great anytime of the day, and any time of the year.  The pineapple and mint flavors combine to form a delicious drink that will quench your thirst and keep you cool and hydrated all summer long.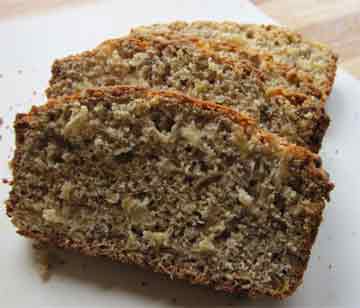 Pineapple Nut Bread
My husband says this bread tastes more like a cake than bread.  He loved it!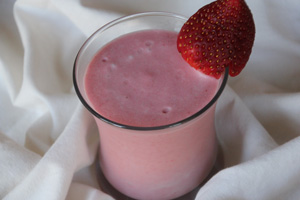 Strawberry Coconut Smoothie
Tropical Sunrise Smoothie
Smoothie Recipes from the article called Blending vs. Juicing.  Is it better to juice or blend?  There is always a lot of discussion among my friends about whether they should juice fresh produce or blend whole foods.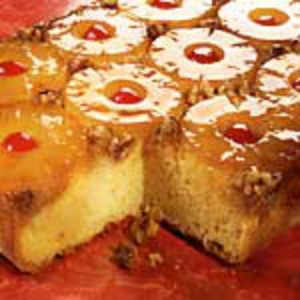 Traditional Pineapple Upside-Down Cake
The upside-down cake, which was so popular in the '50s and '60s, is again gaining in popularity.  No wonder – it's still wonderful!  Use your cast-iron frying pan.  The heavy pan keeps the butter from burning, and the handle makes it easy to flip the cake upside down when it is done.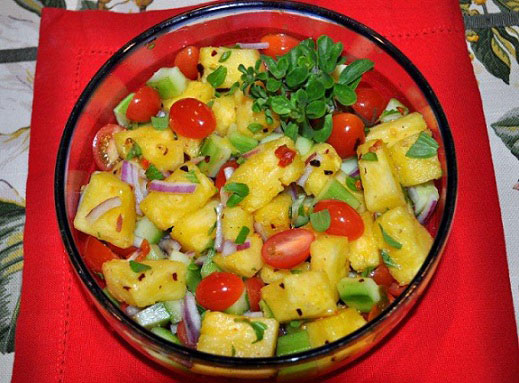 Winter Fruit and Vegetable Salad with Champagne Vinaigrette
I love this bright, refreshing salad in the winter when days are damp and cold, and I am craving garden tomatoes.  Look for Sweet Grape Tomatoes at your local supermarket.  They brighten up this perky salad and the taste is a good substitute during winter days.
Comments and Reviews