Chilled Plum Wine Soup
This is a delicious and versatile summer soup that will make you famous with your family and friends!  A refreshing way to either start or end your summer meal.  They're great served with brunch, a light summer lunch, or as part of a summer evening meal.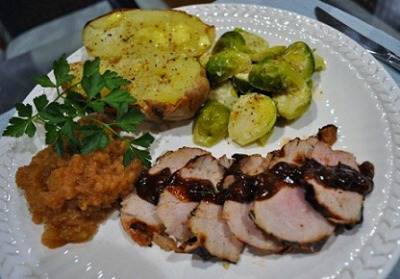 Grilled Pork Tenderloin with Plum Sauce
These Asian flavors with the pork make a very flavorful dinner.  Excellent served with Creamy Brussels Sprouts with Lemon, baked potatoes, and homemade applesauce.  Add a little Creme Fraiche to your baked potato for a special treat.
Seared Tuna with Gingered Plum Ragout
This wonderful recipe is the creation of Chef Paul Warner, Executive Chef at The Oregon Zoo in Portland, Oregon.
Comments and Reviews