Chili Recipes – Chili Con Carne Recipes
Famous and Not-So-Famous Chili Recipes
Enjoy this large collection of chili recipes with a wide range of chilis, some regional favorites, locally famous or internationally famous. Chili is the perfect set it and forget it dinner dish that the whole family loves. Find your next favorite chili recipes in this collection of our favorites.
"Whenever I meet someone who does not consider chili a favorite dish, then I've usually found someone who has never tasted good chili."
by Jan Butel, author of "Chili Madness," published by Workman Publishing, 1980.
Learn about the history and legends of Chili, Chili Con Carne.
Texas-Style Chili Recipes:
So passionate are chili lovers that they hold competitions (some local, some international). One organization is the Chili Appreciation Society International which has approximately 50 "pods" or clubs in the United States and Canada and supports over 400 sanctioned chili cook offs involving thousands of participants each year. Chili competitions are held on a circuit each year (much like the system used for tennis and golf competitions).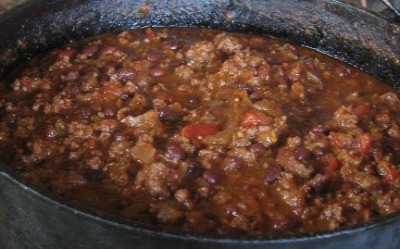 Arnold's "Old Leatherthroat" Chili Con Carne
Recipe from the book The Chili Lover's Handbook, by Jack Arnold, published by Jack Arnold and Associates, 1977. Jack says, "I have been a chili lover ever since boyhood. I didn't know then why I loved chili – I just did . . . Now that I know more about chili, I realize how lucky I was to get hooked on it early in life.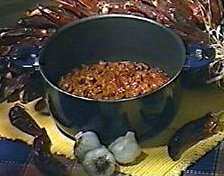 This recipe is courtesy of Jane Butel. The influence behind this chili recipe came from my maternal grandfather, who when working with the Santa Fe Railroad learned how to prepare it from the "cookies," or trail cooks. It has won numerous chili cook-offs and is one of the really true original chilis.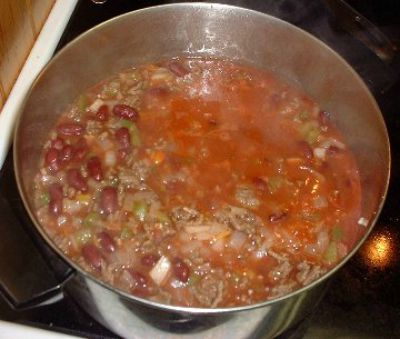 Chasen's Famous Chili
Recipe from the cookbook Chasen's – Where Hollywood Dined. Writing to Dave Chasen, owner of Chasen's Restaurant: "The chili is so good. All gone now. Please send me ten quarts of your wonderful chili in dry ice to 448 Via Appia pignatelli. – Love and kisses, Elizabeth Taylor." – (Elizabeth Taylor, on location in Rome, 1962).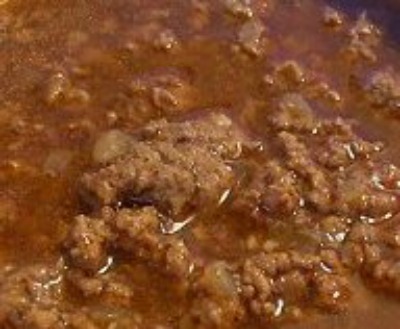 Chili H. Allen Smith
Recipe from the book Chili Madness by Jane Butel. The first chili cook-off known to modern man took place in 1967 in uninhabited Terlingua, Texas (once a thriving mercury-mining town of 5,000 people). It was a two-man cook-off between Texas chili champ Wick Fowler (a Dallas and Denton newspaper reporter) and H. Allen Smith (humorist and author), which ended in a tie. The cook-off challenge started when H. Allen Smith wrote a story for the Holiday magazine titled Nobody Knows More About Chili Than I Do, which raised the wrath of Texas chili graduate students.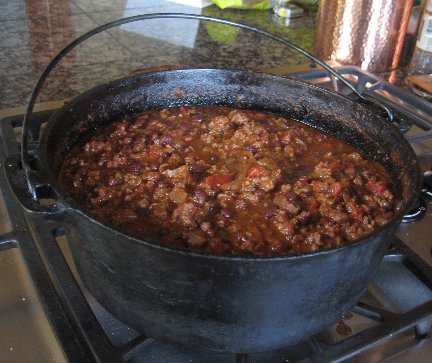 Linda's Chili Con Carne
I've won two local chili contest with this recipe, including one that had a Texan on the judging committee. If a Texan can give my chili a "thumbs up," it must be great! Remember there are no beans in a true Texas chili, but I like to add some beans, but not too much. This is one of those recipes that I just do. I've estimated the amount of each ingredient I have used in making this recipe below. If you want to add more or less of an ingredient (or even leave one out), feel free to do so. It is very hard to "wreck" a chili con carne.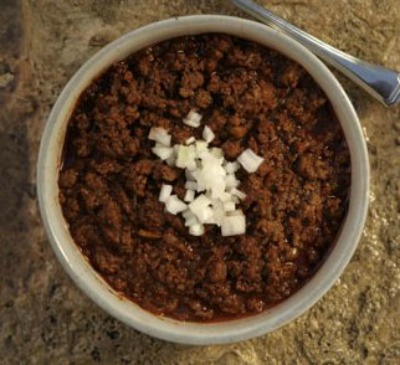 Pedernales River Chili
This recipe is President Lyndon B. Johnson, 36th President of the United States, chili recipes. Mrs. Lady Bird Johnson had cards printed with the LBJ's "Pedernales River Chili" recipe. She is quoted as saying, "It has been almost as popular as the government pamphlet on the care and feeding of children." This version is from Lone Star Legacy, a cookbook put out by the Austin Junior Forum in 1981.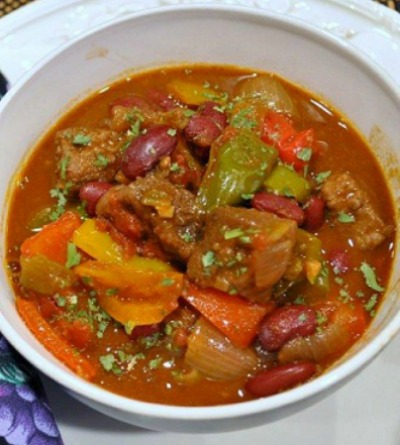 Randy's Chili
This delicious chili recipe and photos were shared with my by Karen Calanchini, Food Stylist and Photographer, of Redding, CA. Karen says,"I saw this recipe in Penzey's Spice Catalog by Randy Benham, and I was intrigued by the unusual addition of cinnamon, ginger, and honey. Not only was it colorful, but filled with so many layers of flavor! This is my version of this interesting chili."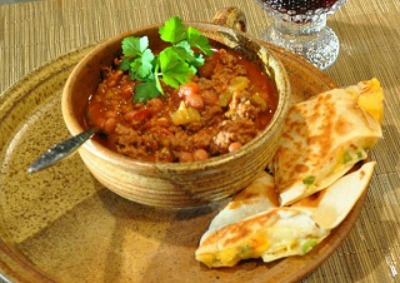 Spicy Chili with Peppers
This delicious Spicy Chili with Peppers recipe and photo were shared with my by Karen Calanchini, Food Stylist and Photographer, of Redding, CA. Karen serves this delicious chile with herQuesadillas with Cheese.
Tolbert's Original Bowl of Red
Recipe by Frank X. Tolbert, from his book A Bowl of Red, published by Texas A&M University Press, 1953.Frank Tolbert founded the World Chili Cookoff in Terlingua, Texasand owned a chain of chili parlors in Dallas, Texas.
Cincinnati-Style Chili Recipes:
Outside of the state of Texas, Cincinnati, Ohio, is the most chili-crazed city in the United States. Cincinnati prides itself on being a true chili capital, with more than 180 chili parlors. Cincinnati-style chili is quite different from its more familiar Texas cousin, and it has developed a cult-like popularity. What makes it different is the way the meat is cooked. The chili has a thinner consistency and is prepared with an unusual blend of spices that includes cinnamon, chocolate or cocoa, allspice, and Worcestershire. this is truly the unofficial grub of Cincinnati.
Cincinnati Chili – Version 1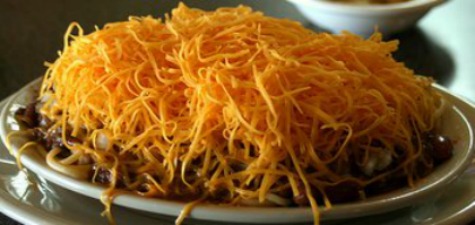 Some What Like Chili Recipe: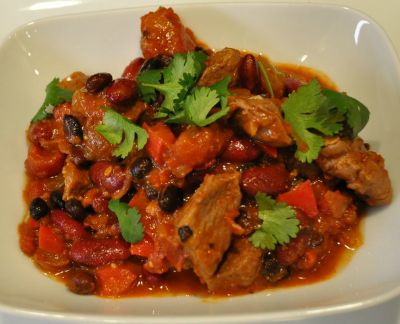 Clod Tenders with Bell Peppers and Beans
If you have not discovered Clod Tenders yet, you are in for a pleasant surprise! This wonderful cut of beef comes from the shoulder area and is also known as Petit Tender, Shoulder Clod, and Clod Heart Roast. It is an excellent cut of meat for a quick meal that has intense beef flavor and is a convenient size. The beef clod is one of the cheapest cuts of beef available. It is not highly marbled, so care must be taken to avoid overcooking. Sear it quickly and leave it very pink in the middle for this dish. I read up a bit on star anise and found it is great in chili dishes. So, I got a bit creative with this recipe adding seasoning and it turned out amazing. Who would have thought star anise would be good with chili bean paste in the same recipe – It is wild!
Comments and Reviews