Change Your Kitchen Along With Your Hair Color – Over the course of the years, I have changed my hair color.  I have changed my fashions.  I have changed states, houses, cars, and I have even switched from cats to dogs.  I will just bet that you have made a lot of those changes too.  Have you thought about how the way you use your kitchen has changed?   See if any of these comments ring the memory bell:
I used to have child-proof latches but took them all off when the baby went to high school.
I used to be able to freely walk in my kitchen and now I must avoid step-stools, tiny toys and tykes.
We sat down for dinner each night but now it's every man for themselves- on the way to or from the ball field.
The high chair is a permanent fixture.
I could shop every day as the teens eat me out of house and home.
Now that we're empty nesters, we dine out more often and the fridge is pretty empty.
Baking! That is for holidays when the grandkids come.
Baking! I love to decorate cookies with my kids.
I had a friend joke that as we age, our favorite food becomes reservations.
Cooking is still my favorite way to relieve work day stress but the way I cook has changed.
A younger person will be trying new recipes and ingredients, taking their time to get it just right.  The mother of three will be aiming to keep everyone happy and fed and somehow quantity of food overcomes gourmet quality for awhile.
Cooking products that help us deal with large extended family dinners come into play.  You use the Crock-Pot, the meat slicer, the food processor and the mixer more often.  The cake pans and cookie making supplies come out for most every holiday and school function.
A few years down the road, see another change in kitchen habits.  Cakes and pies are just not a good idea to stock up on in a household of two.  It may be months and months between the use of the food processor.  When cooking for two, a knife and cutting board seems so much easier.
Have you changed the way your kitchen functions?
She was frustrated by what I recognized as a couple of the most common organizing mistakes.  The first is "failing to change" and the second is "not putting things where you really use them."
As you move from wine glasses to sipee cups and back, be sure to rethink you kitchen storage – at least as often as you rethink your hair color.
---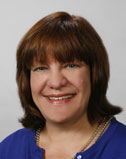 Author Lea Schneider, a columnist for What's Cooking America, is a freelance writer and organizational expert whose organizing ideas have been published in many magazines including Woman's Day, Better Homes and Gardens Kitchen and Bath Ideas, Family Circle, Parents Magazine, as well as numerous newspapers and websites. She is a member of the Association of Food Journalists.
Getting organized is all about living simpler and making things easier. The bonus is it often leads to saving money. Lea Schneider's kitchen organizing columns tell you how to organize the many things that relate to kitchens, menus, meals, and special food events.
Check out all of Lea Schneider's helpful home and kitchen columns at Organizing Kitchens, Pantries, Menus and Meals.
Comments and Reviews