Coupon Clipping – Clues for the Grocery Coupon Clipper
They're lurking everyone. You'll find them in the junk drawer, tucked in the pantry and wadded up in the bottom of your handbag.
It is those coupons you meant to use!  TOO LATE!  Nearly everyone I have organized has coupons and they are almost always expired. 
When my children were young, grocery coupons were a fun game for them and a necessity for me.  I would hoard them like a squirrel with nuts in the winter. About every six weeks, a local discount grocery, already the cheapest deal in town, offered triple coupon day.  You would have thought I won the lottery by the time I left the store with my 45 cent box of brand-name cereal.
However, you pay for those grocery coupons in time rather than dollars.  One of my favorite sayings about getting organized is "it gives you the time to do the things you really want to be doing."
When I start to find lots of coupons at a client's home, we sit down and talk about if coupon clipping is how they really wish to spend their time.  For some, the money-saving answer is yes.  But for others, as we discuss, they realize they are in a time-wasting cycle.  They clip, then lose or forget to use.  Then they spend a great deal of time culling out coupons that have expired and starting all over again.
To be effective with grocery coupons, you need a bit of organization.  Following are a few tips to get you going.
Decide if you are really saving enough money to make it worth your valuable time.
Remember, a bargain isn't a bargain unless you really need that product.  Otherwise, a coupon is just another advertising method to get your cash.
Only clip out coupons that you know you will need.  If you find yourself hesitating over clipping an item, skip it.  You will also hesitate to buy it.
Choose one home for your coupons and stick to it.  You can't find and use coupons that have been stuck here and there. A small basket is perfect for this.
Create a file for your coupons.  You might want to use a coupon holder found at dollar type stores or a CD wallet with clear plastic sleeves.  These are easy to tote to the store with you. File boxes with dividers or envelopes work too.
Set up your dividers by category such as frozen foods, dairy products, cereal and so forth.
Each week before shopping, take the time to place your new coupons, from your basket, into your file system.
Inside each category, file new coupons to the back of the stack.  With this method, coupons nearest expiration will be on top.
As you file each category, take a peek at the top coupons.  Remove expired ones.  The only way to stay on top of coupon organizing is to routinely pull expired coupons.
Chant to yourself "I am grocery shopping to save money not necessarily to use coupons."  Shop with a grocery list and your coupon file.  Comparison shop.  Remember that a store brand or another brand on sale might be a better buy than using the coupon.
Be open to buying an extra newspaper or magazine.  If you find multiple coupons in the Sunday paper that are for products you use, it might be well worth the cost of a newspaper to get more coupons.
---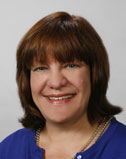 Author Lea Schneider, a columnist for What's Cooking America, is a freelance writer and organizational expert whose organizing ideas have been published in many magazines including Woman's Day, Better Homes and Gardens Kitchen and Bath Ideas, Family Circle, Parents Magazine, as well as numerous newspapers and websites.  She is a member of the Association of Food Journalists.
Getting organized is all about living simpler and making things easier.  The bonus is it often leads to saving money.  Lea Schneider's kitchen organizing columns tell you how to organize the many things that relate to kitchens, menus, meals, and special food events.
Check out all of Lea Schneider's helpful home and kitchen columns at Organizing Kitchens, Pantries, Menus and Meals.
Comments and Reviews