Open The Door To More Storage
They have gathered around the stove in lines like troops awaiting their orders.  Still others marched along the counter top, pressed against the decorative back splash.  There were vinegars – from balsamic to fig-infused to the pedestrian white vinegar.  There were oils – from canola to sesame to peanut.  Salts from around the world nestled with marinades, and staples such as soy sauce and Worcestershire.
What an amazing cook, you might think – Or – what a mess, you might think.  Both are right.
As cooking staples grow and recipes are tried, storage seems to shrink.  One day, you decide to just leave out the oil, salt and pepper grinder since you use them so often.  Soon they are joined by this bottle and that bottle until you have a counter top of clutter – tasty clutter but still clutter never-the-less.
Recently, I organized a kitchen with just such a dilemma.  Every cabinet seemed full of dishes and much-loved cooking gadgets.  Things seemed to get lost in the deep pantry shelves and the home chef got frustrated and had dishes burn while he hunted in it for this or that.
That is when I opened the door to a new idea.  How about using the inside of the pantry door?  This unused space added just the additional kitchen storage  needed.  Using a pantry door organizer not added easily visible storage but it was convenient to find items in mid-recipe.
If you are in a small kitchen, or even a large one, but have lots of things to store, then you might want to consider what you can organize with the inside of a cabinet or pantry door.
Improved technology in adhesives means you can easily add and remove hooks from the inside of cabinet doors without drilling holes.  They even make hooks (like the one pictured) to look like high-end stainless steel.
Hooks can be handy to hang measuring cups, measuring spoons, pot holders, and/or long-handle utensils which do not fit in drawers and more.
Over-the-door hooks can be handy to hold aprons, placemats, and tablecloths.  You can drape tablecloths over hangers and clip-type hangers hold placemats.  In this kitchen, we solved the ever-present issue of what to do with reusable grocery bags between trips.
Manufacturers make a wide-variety of organizers that attach to the inside of the door.  Pictured below are organizers to hold boxes of plastic bags, foil, and plastic wrap.
Other types organizers for inside the cabinet door (that you can hunt for online), include lid racks (useful for pot and pan lids) or even plastic tub lids, plastic grocery bag storage, paper bag organizer, spice racks, a pantry caddy or cabinet rack (both holds anything you wish), paper towel holder, magnetic knife holder, small trash can, dish towel bar, and a wide variety of baskets that attach to the door.
On that longer pantry door, you can add a rack (often called a pantry door rack or food storage rack), such as the one pictured, or over-the-door hooks.  You can also use a broom and mop organizer to hold those items inside the door.  A clear-pocket shoe organizer works great on the inside of pantry doors to hold small items that disappear on shelves such as tack seasoning packets, spice mixes, cake decorations and pudding mixes.
---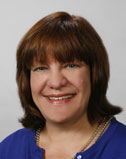 Author Lea Schneider, a columnist for What's Cooking America, is a freelance writer and organizational expert whose organizing ideas have been published in many magazines including Woman's Day, Better Homes and Gardens Kitchen and Bath Ideas, Family Circle, Parents Magazine, as well as numerous newspapers and websites.  She is a member of the Association of Food Journalists.
Getting organized is all about living simpler and making things easier.  The bonus is it often leads to saving money.  Lea Schneider's kitchen organizing columns tell you how to organize the many things that relate to kitchens, menus, meals, and special food events.
Check out all of Lea Schneider's helpful home and kitchen columns at Organizing Kitchens, Pantries, Menus and Meals.
Comments and Reviews