Going Green Can Sometimes Mean Going Crazy
Here is how to take control of your recycling clutter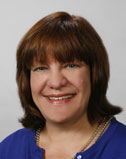 Author Lea Schneider, a columnist for What's Cooking America, is a freelance writer and organizational expert whose organizing ideas have been published in many magazines including Woman's Day, Better Homes and Gardens Kitchen and Bath Ideas, Family Circle, Parents Magazine, as well as numerous newspapers and websites. She is a member of the Association of Food Journalists.
Getting organized is all about living simpler and making things easier. The bonus is it often leads to saving money. Lea Schneider's kitchen organizing columns tell you how to organize the many things that relate to kitchens, menus, meals, and special food events.
Check out all of Lea Schneider's helpful home and kitchen columns at Organizing Kitchens, Pantries, Menus and Meals.
---
Home recycling usually starts in the kitchen and it can make you crazy!
Recycling usually also starts a clutter chain reaction.  While you are feeling good about doing your part to keep America green, you are also feeling bad about looking at those heaps of plastic bottles, cans, and newspapers. Having all that stuff sitting around often leads to all kinds of other stuff stacking on counters and floors.
Going green means getting organized to separate out your recyclables. Going green, in a way that is pleasant to the eye, also means organizing your use of space.
Having recyclables, which turn into a cluttered eyesore, is probably a symptom of what I call the just-for-now mistake.  That is where we tell ourselves that we will set something here, just for now, and deal with it later.  When recycling was introduced in your community, or you decided to jump on the band wagon, your kitchen was still firmly rooted in a previous generation where everything was "trash" and all went in one can.  Your kitchen was most likely designed for one can, if thought was given at all to any trash can.
We might as well embrace organizing our space for recycling.  It surely is not a fad and it surely is not going away.  In fact, what we recycle and how we recycle will probably be mandated in even more ways.  In addition to our commonly recycled items, someone from New Zealand told me they have also have an organics recycling can for items like coffee grounds, tea bags and produce trimmings.
Take the following quiz.  If you find yourself agreeing with these statements, then you might want to check out the organizing tips that follow.
Do you have recycling clutter?
I can see at least one stack, bag or pile in my kitchen that has to do with recycling.
I clean my kitchen but even so it looks cluttered and part of the clutter is recycling.
There simply isn't a "home" in my kitchen for recycling.
I want to do my part for staying green but I feel really frustrated with how it makes things look and the whole process within my home.
Try these organizing tips:
Get away from the just-for-now decision making.  You need to make a permanent recycling plan.
Recognize that you need to create a home for recycling items because this issue is not going to go away.
Think about adding trash cans, bins or under-the-counter pullouts to your kitchen for recycling.  You may balk at that because all your cabinets are already full so how is it possible to add something else large to one?  In your kitchen, you should keep the things handy that you do or use all the time.  Recycling is most certainly a do-daily item.
Open each cabinet and think about what is in that cabinet that gets used rarely.  How about that fondue pot?  The supplies you only use for holiday baking?  The rarely-used company serving dishes?
Remove seldom used items from the cabinets and set them on the countertop.
Empty a lower cabinet that would be the best one for a recycling container.  Rearrange your cabinets so that the necessary items from the lower cabinet fit into your other cabinets where you have made room.
Take a close look at your seldom used things that you set out.  If you do not really need them anymore, donate them or sell them.  If you do need them, find a new place in your home to store them.  For example, holiday items can be stored with your holiday decorations.  Maybe those serving platters can lie flat in a guest bedroom dresser drawer?
Often recycling issues bleed over into the garage.  Things go out of the kitchen and pile on the garage floor. Rearrange the things in your garage so that you have some convenient space available near the garage door to the kitchen.  Add stacking recycling bins or trash containers for recycling.  This way, when you come out the door with a bag full, it has a convenient home until pick-up or haul-off day.
Label all of your cans so they are user friendly.
If you are responsible for hauling off your own recyclables and they tend to pile up, either write it on your calendar so you remember, or tie it into something else you do.  For example, every time you go on a big grocery shopping trip, the recyclables go with you and are dropped off.  Develop a habit and it gets easier to do.
Comments and Reviews