;
Sometimes, trying to cook in your kitchen is exactly like juggling.
Cooking vs. Juggling – You juggle the junk from the counter to the center island.  Then you need the island space to roll out dough or pound some chicken breasts and you move the junk again – to the kitchen table.
As you prepare to wash vegetables, you again need to juggle.  The sink is full of breakfast dishes, but the dishwasher is full of clean dishes.  Again, you juggle.
When it is time to eat dinner, the stuff on the kitchen table gets juggled right back to the island or kitchen counter, and today's mail and school papers get added to the stack.  The cycle, just like juggling eggs, goes around and around and around.
It is no wonder that cooking, something that can be fun and fulfilling, is sometimes just plain frustrating.
To get out of that perpetual cycle, take a new look at how your kitchen organization functions.  Sometimes, when we move into a kitchen, we are not sure how that new room works for us.  We place things in one spot and for years continue to leave them in that spot even if it is not efficient.
Eight Signs You Have Order in the Kitchen:
Here is a quick quiz to help you think about where you store your kitchen items.  Follow the tips in the quiz and it will soon be easier to unload that dishwasher, clear that sink and keep the kitchen ready to use.
My everyday dishes are located near the dishwasher for ease in unloading.
My knives and cutting boards are near the sink where I rinse veggies and meat.
Drinking glasses are near either the sink, or fridge, but also close to the dishwasher.
It might be a rare occasion, but when I bake I can find everything because all my baking items are stored together.
I would not need to panic if a guest pulled out a dish from the back of the fridge and started to eat it.  Neither the food nor the leftovers are out of date.
The items on my counter are either used EVERY day or they are really there for home use. (No, the week's mail does not count as either item.)
I have all my food items in one area and they are sorted by like kind.
I have a fire extinguisher, it is up-to-date and I know how to use it.
---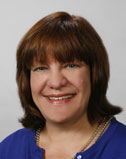 Author Lea Schneider, a columnist for What's Cooking America, is a freelance writer and organizational expert whose organizing ideas have been published in many magazines including Woman's Day, Better Homes and Gardens Kitchen and Bath Ideas, Family Circle, Parents Magazine, as well as numerous newspapers and websites.  She is a member of the Association of Food Journalists.
Getting organized is all about living simpler and making things easier.  The bonus is it often leads to saving money.  Lea Schneider's kitchen organizing columns tell you how to organize the many things that relate to kitchens, menus, meals, and special food events.
Check out all of Lea Schneider's helpful home and kitchen columns at Organizing Kitchens, Pantries, Menus and Meals.
Comments and Reviews