Got a Minute?
Ten Minutes, One Hour and More Kitchen Organizing Ideas

Organize condiments in the refrigerator – Organize dishes in your cupboards – Organize the pantry – Organize under the sink.
As fall looms, we begin to close the outdoor season and the kitchen again assumes its full role as household command center.  From packing school lunches to family dinners to holiday entertaining, it remains busy and packed through the year end.  No matter how much or how little time you have, you can get started on organizing your kitchen today. Here's how:
One Morning of Organizing:
Concentrate on lower cabinets where things get lost and pushed to the back.  Install pullout baskets in lower cabinets.  These can be found at home improvement stores.
Clean and organize your refrigerator.  Wipe out. Wash bins. Discard old food.
Rethink your organization.  Add storage shelf dividers to upper cabinets so that you can stack plates and bowls easily.
Clear out the pantry.  Remove items. Clean.  Divide by type of food.  Check expiration dates.  Make a shopping replacement list as you go.
Add a new coat of trim paint to cover stains and scuff marks.  It makes all the difference!
Get rid of extras.  Open every cupboard.  How about the garage or storage area?  Place into boxes and bags any dishes or appliances you do not use or that you have too many of.  Donate. Give Away.  Sell!
Ten Minutes of Organizing:
Unclutter – Grab a basket and put everything in it that does not belong in the kitchen.
Clean and clear countertops.
Tackle your condiments.  Open the fridge and remove all the expired bottles and containers.
Create a family chore chart.
Give attention to a countertop appliance.  That means clean out the microwave, toaster oven or empty crumbs from the toaster.
How is the freezer?  Empty out-of-date foods or ones that are not wrapped well.
Clean your clean.  Get under that sink.  Sort out the cleaning supplies.  Wipe the spills.  Placing a plastic lid or tray under the dish soap will help prevent sticky messes.
Clear outdated and dirty papers off the front of the fridge. Keep only the things you really love.  More papers/photos will arrive soon enough.
One Hour of Organizing:
Sort the plastics.  Match lids and tubs.  Use an extra empty container to hold lids. Discard ones that do not match.  Donate ones you never use.
Do an exterior cabinet cleaning.  Polish up doors and handles.  If painted, touch up nicks with paint.
Wash kitchen fabrics: curtains or valences, pot holders, placemats, tablecloths and others.  Do not forget to pre-treat splatters.
Clean out your junk drawer(s).  Take items to where they belong.
Open upper cabinets.  Remove anything you have too much of.  Ask yourself, just how many coffee mugs do we need?
Create a two week menu.  Start by using the items you have on hand in the pantry and freezer.  Make a shopping list for things that you need.
Turn on your oven to clean or spray it with overnight cleaner.
---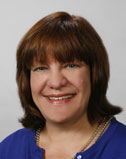 Author Lea Schneider, a columnist for What's Cooking America, is a freelance writer and organizational expert whose organizing ideas have been published in many magazines including Woman's Day, Better Homes and Gardens Kitchen and Bath Ideas, Family Circle, Parents Magazine, as well as numerous newspapers and websites.  She is a member of the Association of Food Journalists.
Getting organized is all about living simpler and making things easier.  The bonus is it often leads to saving money . Lea Schneider's kitchen organizing columns tell you how to organize the many things that relate to kitchens, menus, meals, and special food events.
Check out all of Lea Schneider's helpful home and kitchen columns at Organizing Kitchens, Pantries, Menus and Meals.
Comments and Reviews