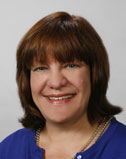 Author Lea Schneider, a columnist for What's Cooking America, is a freelance writer and organizational expert whose organizing ideas have been published in many magazines including Woman's Day, Better Homes and Gardens Kitchen and Bath Ideas, Family Circle, Parents Magazine, as well as numerous newspapers and websites. She is a member of the Association of Food Journalists.
Getting organized is all about living simpler and making things easier. The bonus is it often leads to saving money. Lea Schneider's kitchen organizing columns tell you how to organize the many things that relate to kitchens, menus, meals, and special food events.
Check out all of Lea Schneider's helpful home and kitchen columns at Organizing Kitchens, Pantries, Menus and Meals.
---
You have probably heard the adage that you should use "right tool for the job."  You might wonder what that has to do with being organized and the answer is a lot.  Plenty of time is wasted and injuries occur when you fumble around trying to make do.
In Chef Alton Brown's latest Food Network show, Cutthroat Kitchen, experienced chefs are often thrown by the lack of tools.  Brown throws twists and turns into cooking challenges.  In two recent episodes, a chef had to replace all of their knives with a pocket knife and prepare a meal. Another chef had to make their own kitchen tools using aluminum foil.  Neither did too well at that task.
Without these kinds of challenges in our own kitchens, it makes me wonder why we sometimes fumble around making do.
Here are some favorite tools that make your work easier- and so organized!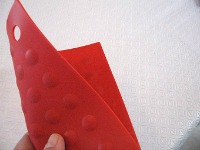 Silicone Oven Pads – These mats double as hot pads or pot holders and the best part is that they go into the dishwasher with dishes.  Who has not gotten pizza sauce and cheese all over a pot holder?  Toss it in the dishwasher.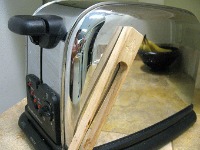 Toast Tongs – My very favorite gift keeps me from digging out a butter knife, unplugging the toaster, and fishing around trying to get toasted bread out of my toaster.  These bamboo tongs allow me to operate safely and are easily found due to the magnet attaching it to the toaster.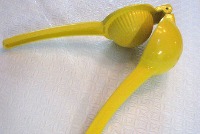 Citrus Juicer – Why have I fumbled for years with an ancient hand juicer that requires me to twist the fruit around and around?  With this granddaddy, I just squeeze and get every drop of juice and no seeds.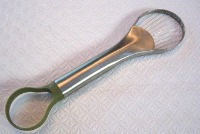 Avocado tool – There used to be plenty of mangled avocados in my kitchen as I tried various techniques to wrestle the seed out of the fruit.  This tool pops out the seed easily with one end and the other end has blades to scoop out and perfectly slice the fruit.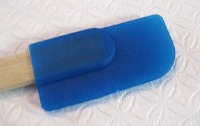 Tiny scraper – My full size silicone scraper does not fit well in a small can.  This tiny gadget means I can get the very last drop from jars, bottles and cans.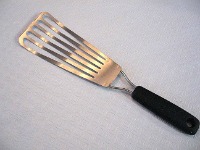 Fish spatula – This turner is such a great tool because of the long surface.  Most spatulas are much shorter so it is impossible to get under an entire piece of fish.  As you try to pick up your perfectly prepared fish, you suddenly are holding only half of the fillet.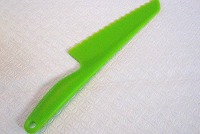 Lettuce knife – Do not ask me the science behind this because I do not know why this works.  I just know that it does work.  When lettuce is cut with a metal knife, it quickly browns, turning unsightly.  When it is cut with a plastic knife, it stays green.  Great for shredding lettuce for tacos or making chopped salads. Y ou can prepare lettuce ahead.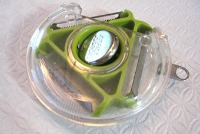 Peeler – Too often our drawers contain peelers of by-gone eras.  They are dull and cannot be sharpened yet we continue to try to make them work way beyond their lifespan.  When was the last time you bought a new, sharp peeler?  It makes a huge difference in how fast you can work.  This new one of mine has three blades which allow me to not only peel but whip out some fast garnishes.
Comments and Reviews