Bringing Kitchen Remodeling Dreams to Life
Sixty-Year Transformation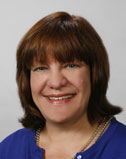 Author Lea Schneider, a columnist for What's Cooking America, is a freelance writer and organizational expert whose organizing ideas have been published in many magazines including Woman's Day, Better Homes and Gardens Kitchen and Bath Ideas, Family Circle, Parents Magazine, as well as numerous newspapers and websites. She is a member of the Association of Food Journalists.
Getting organized is all about living simpler and making things easier. The bonus is it often leads to saving money. Lea Schneider's kitchen organizing columns tell you how to organize the many things that relate to kitchens, menus, meals, and special food events.
Check out all of Lea Schneider's helpful home and kitchen columns at Organizing Kitchens, Pantries, Menus and Meals.
---
This is the third part of this three-part series about steps in remodeling your kitchen.  If you are thinking about a kitchen remodel, you will want to check out my columns about some of the key decisions to make.  See Where to Start?  Your most expensive item will be cabinets.  Look for some ideas on making that decision in Conquering Cabinet Choices.
The actual work on the 1953 kitchen renovation only felt like 60 years to me.  You can imagine how time stretched out when you think of the fun it must be to do dishes while hunched over your bathtub!
In reality, the kitchen renovation took 16 weeks and that included the first 2 to 3 weeks that were spent going back and forth with an architect and visiting vendors who supply everything from appliances to granite to glass.  It also included the last 2 weeks, where we could use the kitchen but were waiting on backsplash tile stuck in the horrible winter blizzards of 2014.
So, all in all, the painful portion took 11 weeks, which I am told is amazing timing by others who have had major renovations done.  Not only that, we had Thanksgiving, Christmas, and New Year's holidays where workers, and us, took off from our duties, as we were the paint crew.  All in all, our contractors were amazing!
A 60-Year Update: Before and After:
This 1953 ranch home was brought into the modern age by gutting the kitchen down to the studs and installing a modern kitchen of stainless steel appliances, granite countertops and glass subway tile backsplash.
In order to create a more open concept kitchen, the wall between the original kitchen and eating area was removed.  In the before photo, the refrigerator backed up to the wall that was removed.  The island now sits where the wall stood.
Opening up the dining area to the kitchen allowed for more seating.  With 6 to 8 seats available at the table and another four at the island, the room easily accommodates entertaining.  In the before photo, between the china cabinet and built-in white cabinet, was a cedar storage closet. The door was removed and this area was opened into a bar.  The opening to the original coat closet, as seen in the hallway at left, was turned toward the kitchen and housed behind a more modern glass door.
Keep in mind that there is no a one-size fits all solution for your cabinets.  For example, not all upper cabinets can be glass front or exposed shelving because not everything you own is worthy of being on display.  Do you want to show off your plastic left-over dishes?
The stove that came with the house did not date back to the 1950's.  It was more likely a 1970s version.  The new kitchen contains a double wall oven and this gas cooktop with modern hood.  The cook top surface easily removes to switch out to a griddle accessory.  An added bonus is the gas cook top has a locking feature, not found in all gas cook tops.  This safety feature is a wise consideration with children or grandchildren in the house.
Everyone in this family cooks. At a family gathering, the kitchen is full of happy chatter and everyone working together.  With the stools pushed in, there is plenty of room to make this happen.  Having the microwave in the island worked in this kitchen as the open concept meant fewer wall cabinets.
Another wish list item was for plenty of storage for pantry items.  The 1953 kitchen had little storage to accommodate today's big-box store bulk purchases.  Two sets of pantry cabinets created plenty of pantry room as well as extra space for serving dishes that get pulled out for parties.
Lights under the kitchen cabinets, to shine on the countertop, really brighten prep areas.  Lights in the glass front cabinets help highlight pretty dishes and lighten the kitchen from the appearance of too much wood between the flooring and cabinets.  Also, the kitchen sink was under a window, another wish.
A few fun details include the stained glass pendant over the sink, the glass kitchen towel holders and making use of the wall space below windows for art.  This is a trick especially good in a kitchen where wall space for art is minimal.
One thing that I learned during my 120 days without a kitchen is that everyone has a remodel-themed story.  Changing this home's original 1953 kitchen into modern one was a story to which people related on a personal level. – Lea Schneider
Comments and Reviews