Conquering Menu Madness
Do the innocently asked words "What's for dinner," drive you mad?
You are certainly not the only one!
Every night, it is like we are caught on the track with the dinnertime train headed right for us.  It is almost like it is a surprise that it is dinnertime….yet again.  If you feel like you are constantly reinventing the wheel, then its time for you to start taking advantage and organizing your own creativity.
Everyone knows that it takes less time, less money, and causes less stress to plan a week's worth of meals and grocery shop only once for the week.  That is so much easier said than done.
The problem does not at all lie with the grocery shopping and hauling in the bags.  The problem lies with coming up with a week's worth of meals.  Sometimes it is hard to answer that one question of "what's for dinner" much less come up with a week's worth of dinners.  As much as we like to cook, with family activities, it is not possible to take the time to try a new recipe every evening.
The solution to those times when you feel deprived of ideas or are in a time-crunch is to develop your own notebook of menus.
For most people, if they write a week's worth of meals down and post it on the fridge, at week's end, it goes in the trash. Instead, it needs to be kept.  Would your family really know if you repeated a week you did two months ago?
I would not take a million dollars for my menu binder (okay, maybe I would take a million dollars but you get my point!).  It contains meals I know how to make, recipes I have tried and my family likes. It is customized just to suit me.
Here is how to get started:
Purchase a 2-inch three-ring binder and a package of sheet protectors.  Place the sheet protectors in the binder.  Label your binder "My Menus."  Labeling everything is one of the keys to staying organized.
Each week, save your menu.  It does not have to be fancy.  It might be scribbled on school notebook paper, typed on the computer, or even have phone messages written on it.  The important thing is not how it is written but that it is saved.  Slip it into the sheet protector.
Before saving the menu, be sure, if you used a certain recipe, to note where to find that recipe.  Note the website or cookbook so you can find it again.
Divide by season.  Unlike recipes, which require lots of dividers, I have found menus really only need to be divided into cold weather meals and hot weather meals.  Seems like we are either on a soup/stew/hot casserole binge or a salad/grill out/keep cool plan.  Dividing the menus into meals for hot or cold weather seems to work fine.
Do not give up.  It will take awhile to accumulate a batch of menus.  Keep adding to the book.  Pretty soon, you will be able to turn to it when in a hurry for ideas.  It is also handy when passing the task to someone else in the family for grocery shopping. T hey can easily gather ideas for dinner.
Of course, I like to try new recipes and work them into my menu plans.  I also seek new menu ideas.  There are some great dinner party menus on this site.
---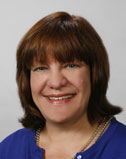 Author Lea Schneider, a columnist for What's Cooking America, is a freelance writer and organizational expert whose organizing ideas have been published in many magazines including Woman's Day, Better Homes and Gardens Kitchen and Bath Ideas, Family Circle, Parents Magazine, as well as numerous newspapers and websites.  She is a member of the Association of Food Journalists.
Getting organized is all about living simpler and making things easier.  The bonus is it often leads to saving money.  Lea Schneider's kitchen organizing columns tell you how to organize the many things that relate to kitchens, menus, meals, and special food events.
Check out all of Lea Schneider's helpful home and kitchen columns at Organizing Kitchens, Pantries, Menus and Meals.
Comments and Reviews