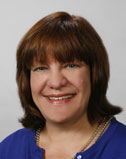 Author Lea Schneider, a columnist for What's Cooking America, is a freelance writer and organizational expert whose organizing ideas have been published in many magazines including Woman's Day, Better Homes and Gardens Kitchen and Bath Ideas, Family Circle, Parents Magazine, as well as numerous newspapers and websites. She is a member of the Association of Food Journalists.
Getting organized is all about living simpler and making things easier. The bonus is it often leads to saving money. Lea Schneider's kitchen organizing columns tell you how to organize the many things that relate to kitchens, menus, meals, and special food events.
Check out all of Lea Schneider's helpful home and kitchen columns at Organizing Kitchens, Pantries, Menus and Meals.
---
If you spent part of December thinking something has got to change, either in your kitchen or your eating habits, then you are in good company. Getting organized usually makes the top ten New Year's resolutions and January is Get Organized Month, sponsored by the National Association of Professional Organizers.  No matter if you need to clear the clutter and clean the cabinets, or have promised yourself to make home cooked family meals or just eat healthier, you can follow tips that professional organizers use with their clients to help them get organized.
Break it Down into Tasks – "I am going to get organized" is a great mantra but it is not going to get you very far.  Grab and pen and paper and make an exact to-do list of what that entails.
Set Appointments – Organizing does take time.  Grab that calendar and make appointments with yourself for the items on your to-do list.  Do not try to do everything at once.  As much as you might want to, that is not practical.
Post Your Goals – Write down your goals and post them on the fridge or over the sink, anywhere you will see them daily. Get More Reminders – Will you simply forget?  There are tons of free online reminder services that will email you.
Involve a Friend – Work together.  Make an appointment to work together on one goal for each and set times.  Hard to procrastinate when someone is ringing your doorbell.  Or ask them to be your reminder buddy and have them call you and hear about that organizing session.
Ask for Help – Friends and family will help.  If stuck for dinner ideas, get family and friend favorites.  Turn to online sites, especially this one.  A nutritionist can help with food choices.  A professional organizer can clear the clutter and organize the kitchen.  A cleaning service can give you a fresh, clean start.
Build a Habit – It takes 30 days or more to really build a habit.  If you find yourself falling back into the old ways, do not give up.  Just start up again the next day.  Comfort yourself in knowing that it takes time to build a habit.
Comments and Reviews